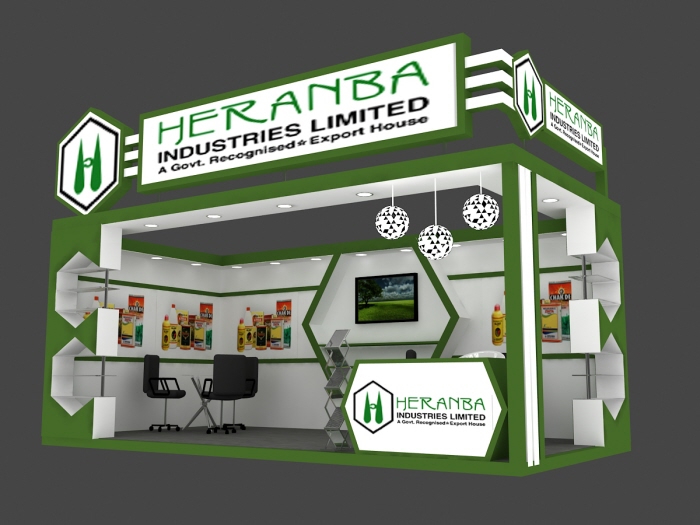 Last updated on May 9th, 2021 at 05:29 pm
Heranba IPO Review Analysis
Heranba is a crop protection chemical manufacturer, exporter and marketing company based in Vapi, Gujarat. The company launches its IPO on 23rd Feb 2021 worth Rs 625 crore. Offer details are as follows:
[su_table]
Offer Details
Offer Size
Rs 625 crore
of which:
Fresh Issue
Rs 60 crore
Offer for sale
Upto 90,15,000 equity shares amounting to Rs (.) crore
Price Band
Rs 626 to Rs 627 per share
Offer Period
Feb 23 2021- Feb 25 2021
Offer Structure
QIBs: upto 50% of the offer
NIIs: upto 15% of the offer
RIIs : upto 35% of the offer
Market Lot
Minimum- 23 shares (Rs 14421)
Maximum- 299 shares (Rs 187473)
Listing on
BSE, NSE
BRLM's
Emkay Global Financial Services, Batliwala and Karani Securities
Registrar
Bigshare Services Private Limited
[/su_table]
Objects of the offer
Funding working capital requirements of the Company (Rs 50 Crore)
General corporate purposes
Business Profile
Incorporated in 1992, the company manufacture Intermediates, Technicals and Formulations. The company is a leading domestic producers of synthetic pyrethroids like cypermethrin, alphacypermethrin, deltamethrin, permethrin, lambda cyhalothrin etc.
Pesticides range includes insecticides, herbicides, fungicides and public health products for pest control.
Exports the products to more than sixty countries in Latin America, CIS, Middle East, Africa, Asia and Southeast Asia in Fiscal 2020.
Heranba's business verticals includes
Domestic Institutional sales of Technicals: manufacturing and selling of Technicals in bulk to domestic companies
Technicals Exports: Exports of Technicals in bulk to customers outside India.
Branded Formulations: Manufacturing and selling of Formulations under our own brands through our own distribution network in India. Some name of these brands is Jayam, Progress Plus, Param, Cypraplus and others.
Formulations Exports: Export of Formulations in bulk and customer-specified packaging outside India.
Public Health: Manufacturing and selling of general insect control chemicals by participating in public health tenders issued by governmental authorities and selling to pest management companies.
Has three manufacturing and packaging facilities in and around the industrial belt of Vapi, Gujarat having 174 reactors with an aggregate manufacturing capacity of 14,024 MTPA.
The company has an in-house R&D team for product development. Heranba's new R&D facility shall become operational from Dec 2020. It is in process of developing 2 products of fungicides, 2 products of herbicides and 1 product of Insecticides, for which research and development tests have been initiated, for exclusive sale to the European markets after registration with the regulatory authority in EU.
Financial Highlights
Heranba earned revenues of Rs 619.21 crore in H1FY21. The company's PAT was Rs 66.31 crore in the corresponding half year. Total revenues reduced marginally by 4% in FY20 to Rs 967.91 crore as against Rs 1011.84 crore in FY19. Though PAT in FY20 improved to Rs 97.75 crore from Rs 75.40 crore in FY19. The decrease in revenues was driven by a fall in sales in the last quarter of FY20 due to the lockdown.
The operating and the net margins show an increasing trend being 15.33%, 13.82% and 12.5% for FY20, FY19 and FY18 respectively. Net margins were 10.10%, 7.45% and 6.25% for the corresponding years.
Return on net worth is strong at 30.47% and 33.04% in FY20 and FY19 respectively.
Peer Comparison and Valuation
Rallis, Bharat Rasayan, Punjab Chemicals, Sumitomo Chemicals are some of the peers of Heranba listed in the RHP. The product offerings of the companies are not identical but they fall under similar business lines.
Heranba is fully priced at P/BV of 6.42x at NAV of Rs 97.63 considering the upper price band of Rs 627. The company's P/E is 19x (calculated at annualized EPS of H1FY21 of Rs 33.96 per share at upper price band) which is nearly at par with those of its peers.
[su_table]
Peer Comparison Table
| | | | | | |
| --- | --- | --- | --- | --- | --- |
| Particulars | Rallis | Sumitomo | Bharat Rasayan | Punjab Chemicals | Heranba |
| Face Value per share | 1 | 10 | 10 | 10 | 10 |
| Total Income for FY20 (INR Crores) | 2286 | 2435 | 1231 | 562 | 967 |
| EPS (as on 18th Feb 2021) | 11.37 | 6.3 | – | 35.28 | 25.03 |
| NAV per share | 72.51 | 24.48 | 1327.73 | 79.72 | 82.14 |
| Return on net worth | 13.11% | 16.75% | 27.94% | 11.00% | 30.47% |
| P/E (as on 18th Feb 2021) | 22.9 | 47.33 | 26.87 | 24.29 | 25.05 |
| P/B (as on 18th Feb 2021) | 3.6 | 12.19 | 7.17 | 10.75 | 7.63 |
[/su_table]
[su_table]
| | | | | |
| --- | --- | --- | --- | --- |
| Valuation Parameters | EPS | P/E | NAV | P/BV |
| | 33.96 | 19x | 97.63 | 6.42 |
[/su_table]
Future Outlook 
The growing need for pest management in agriculture owing to quality and quantity concerns of agricultural produce is further boosting the demand for agrochemicals across the globe. Also rising awareness towards the efficiency of pyrethroids for use in the control of a wide array of insects with minimal effect on humans, birds, and animals is driving the growth of the pyrethroids market.
It is expected that the global agrochemicals market would grow at a CAGR of 4.11% during 2020-2025, reaching a value of US$ 73.39 billion by 2025.
Heranba is a leader in the pyrethroid segment. It offers a diversified range of products globally.  Increasing revenues, reasonable margins and future growth prospects of the company are the positives for the company. Hence, the investors might consider it for subscribing to the IPO.
Related Posts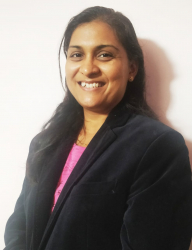 Latest posts by CA Priyanka Choudhary Jain
(see all)
Disclaimer: The above content is for general info purpose only and does not constitute professional advice. The author/ website will not be liable for any inaccurate / incomplete information and any reliance you place on the content is strictly at your risk.
Follow us on Social Media by clicking below
Follow @financepost_in