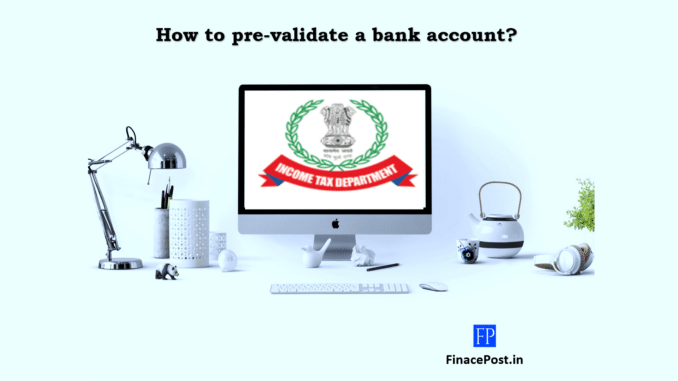 Last updated on September 12th, 2022 at 11:38 am
How to pre-validate a bank account?
Login with your valid credentials and password.
After logging in, on the dashboard go to "My profile"
Navigate to "My Bank Account"


When you click on My Bank Account, a new page will appear displaying tab-wise details of Added, Failed, and Removed Bank Accounts. Check whether the bank accounts are added or not. If you have not added any bank account please add the same. If you have stopped using any bank account please remove that bank account.

Add the "Bank Account"


The following details will be required to add a bank account: –
⇒ Bank Account Number
⇒ Account Type – Select from the drop-down list.
⇒ Account Holder Type – Primary/Joint
⇒ IFSC
⇒ Bank Name
⇒ Branch Name
⇒ Mobile Number (Please make sure the mobile number is linked with the bank)
⇒ E-mail address  (Please make sure the email ID is linked with the bank)


Click on "Validate" to add the new bank account.


Upon clicking "validate" a message will be displayed "Your request for validating your bank account has been successfully submitted. The validation process is in progress and the status will be updated shortly." CPC will also send a message on the registered mobile number and e-mail address.



Pre-validate a bank account and enable EVC


If the bank account was already added then pre-validate the bank account If the bank account is already validated please verify whether all the details of the bank account are correct. Select at least one of the bank accounts and nominate it for refund.

If the bank account is added then validate

You will be redirected to another page where you will see an acknowledgment of the above request that is submitted. A status update for the same will be sent to your registered mobile number and registered email address.

Alternatively, you can also use your bank's net banking facility to pre-validate your bank account with PAN. This will help in e-verifying your income tax return and ECS credit of income tax refund.
Related Posts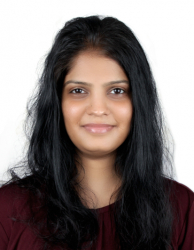 Latest posts by CA Ankita Khetan
(see all)
Disclaimer: The above content is for general info purpose only and does not constitute professional advice. The author/ website will not be liable for any inaccurate / incomplete information and any reliance you place on the content is strictly at your risk.
Follow us on Social Media by clicking below
Follow @financepost_in