India's Digital Rupee
India has witnessed a paradigm shift towards innovative digital payments considering the robust round-the-clock electronic payment options available such as RTGS, NEFT, IMPS, UPI, etc.  RBI has played the catalyst role in developing and promoting a safe, secure, efficient, and interoperable payment system.  Considering the innovative blockchain technology which is defining the financial landscape of
the economy worldwide. While presenting the Union Budget 2022, Finance Minister  Smt. Nirmala Sitharaman announced that India may soon have their own digital currency i.e. Central Bank Digital Currency(CBDC).
Digital Rupee (e₹) will be the digital currency issued by the RBI.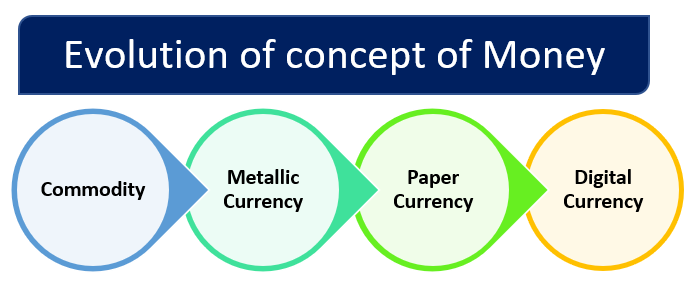 What is a Digital Rupee?| Central Bank Digital Currency [CBDC]
Digital Rupee is an electronic form/digital form of sovereign paper currency issued by the Central Bank, that will be
⇒ It will be exchangeable at par with the existing currency
⇒ It will be accepted as a medium of payment.
⇒ It will be considered legal tender and a safe store of value.
Features of Digital Rupee
⇒   It will be a sovereign currency just like any other currency notes or coins issued by the Central Bank.
⇒  It can be held by persons not having a bank account as it is a fungible legal tender.
⇒  It will have the features like trust, safety, and settlement finality just like physical cash.
⇒  It will not earn any interest.
⇒  It can be converted into deposits just like physical cash or money in your bank account can be converted into deposits.
⇒  It is expected to have a lower cost of issuance and physical cash management.
⇒  It is expected to have an efficient payment-settlement system as well as boost cross-border payments.
⇒  It will be freely convertible against commercial bank money and cash i.e. exchangeable one-to-one at par with the currency notes or coins.
⇒ It will be introduced in the same denominations as presently the paper currency and coins are in the market.
Types of CBDC|
Types of Digital Rupee
⇒ Wholesale CBDC: CBDC-W will provide restricted access only to selected financial institutions for the settlement of interbank transfers and wholesale transactions.
⇒ Retail CBDC: CBDC-R  is the electronic version of cash that will be primarily used for retail transactions by everyone i.e private sector, non-financial consumers, and businesses.
Forms of CBDC| Forms of Digital Rupee
⇒ Token-based CBDC: The holder of the token will be considered the owner just like the holder of the bearer instrument is considered the owner of the banknote/bearer cheque. The genuineness of the ownership of the token will be verified by the person receiving the token. Token-based CBDC will be considered as Retail CBDC.
⇒ Account-based CBDC: The Intermediary will be required to maintain the record of balances and transactions of all holders of the CBDC and indicate the ownership of the monetary balances. The genuineness of the account holder will be verified by an intermediary.  Account-based CBDC will be considered as Wholesale CBDC.
Types of Transactions
Digital Rupee Transactions will be done through a digital wallet stored on mobile devices offered by participating banks.
⇒ Person to Person (P2P)
⇒ Person to Merchant (P2M)
Phase-wise implementation
Considering the pros and cons of the introduction of the Digital Rupee and with an intent to not disrupt the current financial system RBI has planned a step-by-step phased implementation strategy.
⇒ The Wholesale CBDC (e₹-W) Pilot was launched on 1st November 2022.
⇒ The Retail CBDC (e₹-R) Pilot will be launched on 1st December 2022.
Conclusion 
Digital Rupee/CBDC is being introduced to provide/explore an additional mode of currency and payment system. It does not have any intention to compete with or replace the present currency system or the existing payment system.
Thought to ponder…
⇒ Time will tell whether people would want to use the digital rupee which will not earn any interest compared to using UPI for digital transactions where your money lies in banks and earns interest.
⇒  Digital Rupee is a secured electronic form of physical cash and hence it is less prone to theft compared to physical cash. But if the mobile phone/device is lost is it possible to recover the digital rupee in the digital wallet????
For instance, in case of theft of a mobile,   you can instruct the bank to stop any further transaction from UPI or online banking transactions as all these transactions are linked to your bank account.  But a similar option to avail help from banks will not be available in the case of digital currency through digital wallet as it is not mandatory to link with a bank account.
---
---
You may also like: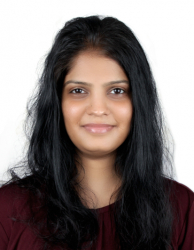 Latest posts by CA Ankita Khetan
(see all)
Disclaimer: The above content is for general info purpose only and does not constitute professional advice. The author/ website will not be liable for any inaccurate / incomplete information and any reliance you place on the content is strictly at your risk.
Follow us on Social Media by clicking below
Follow @financepost_in