UPI LITE
UPI has certainly replaced the requirement of carrying cash for most of us. It has been noticed that most of the transactions done through UPI are of small amounts.  RBI in association with NPCI launched the UPI LITE service on 20th September 2022 at Global Fintech Festival held in Mumbai.
What is UPI LITE?
UPI LITE is an on-device wallet feature that will allow users to make payments of smaller denominations.
UPI LITE Balance is an on-device virtual balance enabled by the user for performing transactions using UPI LITE.
Salient Features of UPI LITE
Only one bank account can be enabled for UPI LITE.
The upper limit of a transaction shall be Rs. 200/-
The upper limit of balance in UPI Lite shall be Rs. 2000/-
Bank will not pay interest on the balance set aside as a UPI LITE balance.
Only the top-up transaction will be displayed in the bank statement/passbook.
UPI LITE transactions shall not be displayed in bank statements/passbooks.
PIN or separate Authorisation will not be required to carry out a transaction with UPI LITE.
You will be sent one consolidated SMS once a day containing the history of transactions carried out through UPI LITE.
Conclusion
UPI LITE is likely to bring down the cost incurred for settlement for the banks. As bank statements/passbooks will not be required to make entries for the same. SMS for every transaction will not be sent will reduce the burden on banks. As per a recent RBI release, it was clear that Central Government was bearing the burden of costs incurred for providing the UPI transaction free of cost to the end users. At the same time, Government doesn't want people to shift to cash from digital transactions by levying the charges on UPI transactions. So burden for the smaller transactions has been shifted on the banks by reducing their cost involved in compliance and interest for the balance set apart.
---
---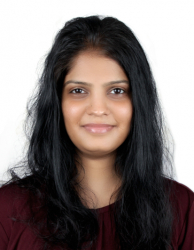 Latest posts by CA Ankita Khetan
(see all)
Disclaimer: The above content is for general info purpose only and does not constitute professional advice. The author/ website will not be liable for any inaccurate / incomplete information and any reliance you place on the content is strictly at your risk.
Follow us on Social Media by clicking below
Follow @financepost_in