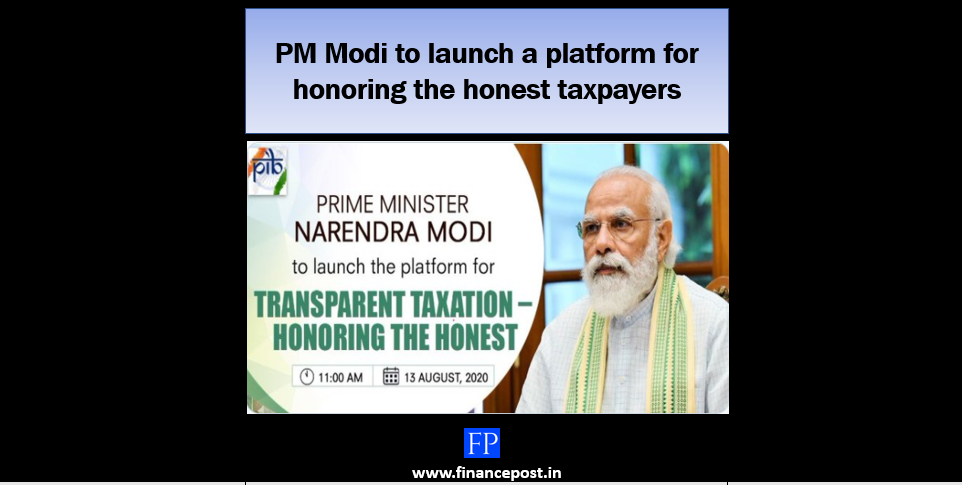 Last updated on May 9th, 2021 at 10:17 pm
PM Modi to launch a platform for honoring the honest taxpayers
Prime Minister Shri Narendra Modi will be launching a new platform for "Transparent Taxation – Honoring the Honest" through a web telecast at 11:00 am on 13th August 2020. Union Minister of Finance and Corporate Affairs, Smt. Nirmala Sitharaman & Minister of State for Finance and Corporate Affairs, Shri Anurag Singh Thakur will be present for the launch.
There have been major tax reforms in past years, the launch of the new platform"Transparent Taxation – Honoring the Honest" is a part of the Government's ongoing direct tax reforms. The main focus of the tax reforms so far has been the simplification of direct tax laws and reduction in tax rates. Income Tax Department of India has taken several initiatives to promote digital/electronic modes of payment and continuous efforts are made for easing the compliance for taxpayers.
To list a few major tax reforms taken in recent years by the Government are :
The corporate tax rate was reduced from 30% to 22%.
The tax rate was reduced for new manufacturing units to 15%.
The dividend distribution tax was abolished.
Every communication from the Department would have a computer-generated unique document identification number(DIN).
Compliance norms for startups have been simplified.
Prefilled income tax returns.
For the resolution of pending tax disputes an amnesty scheme "Vivad se Vishwas Scheme" was launched.
The monetary threshold for filing of departmental appeals in various appellate Courts has been raised.
 Faceless assessment & scrutiny of income tax returns.
Just to draw your attention
Under the GST regime, taxpayers who had already filed GST returns (GSTR 1 and GSTR 3B) on time or with delayed late fees were left in total dismay when CBIC once again announced a one-time late fees waiver scheme for the defaulters/non-filers of GST returns !!!!
Let's wait and watch what falls in the kitty of honest taxpayers as a reward. It will be interesting to understand who will be considered an honest taxpayer? Is the Government intending to define "honest taxpayer" under the Income Tax Act? Hoping that the new platform "Transparent Taxation – Honoring the Honest" is not just another tall claim from the Government.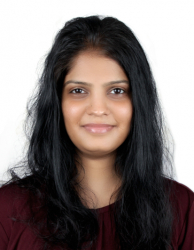 Latest posts by CA Ankita Khetan
(see all)
Disclaimer: The above content is for general info purpose only and does not constitute professional advice. The author/ website will not be liable for any inaccurate / incomplete information and any reliance you place on the content is strictly at your risk.
Follow us on Social Media by clicking below
Follow @financepost_in