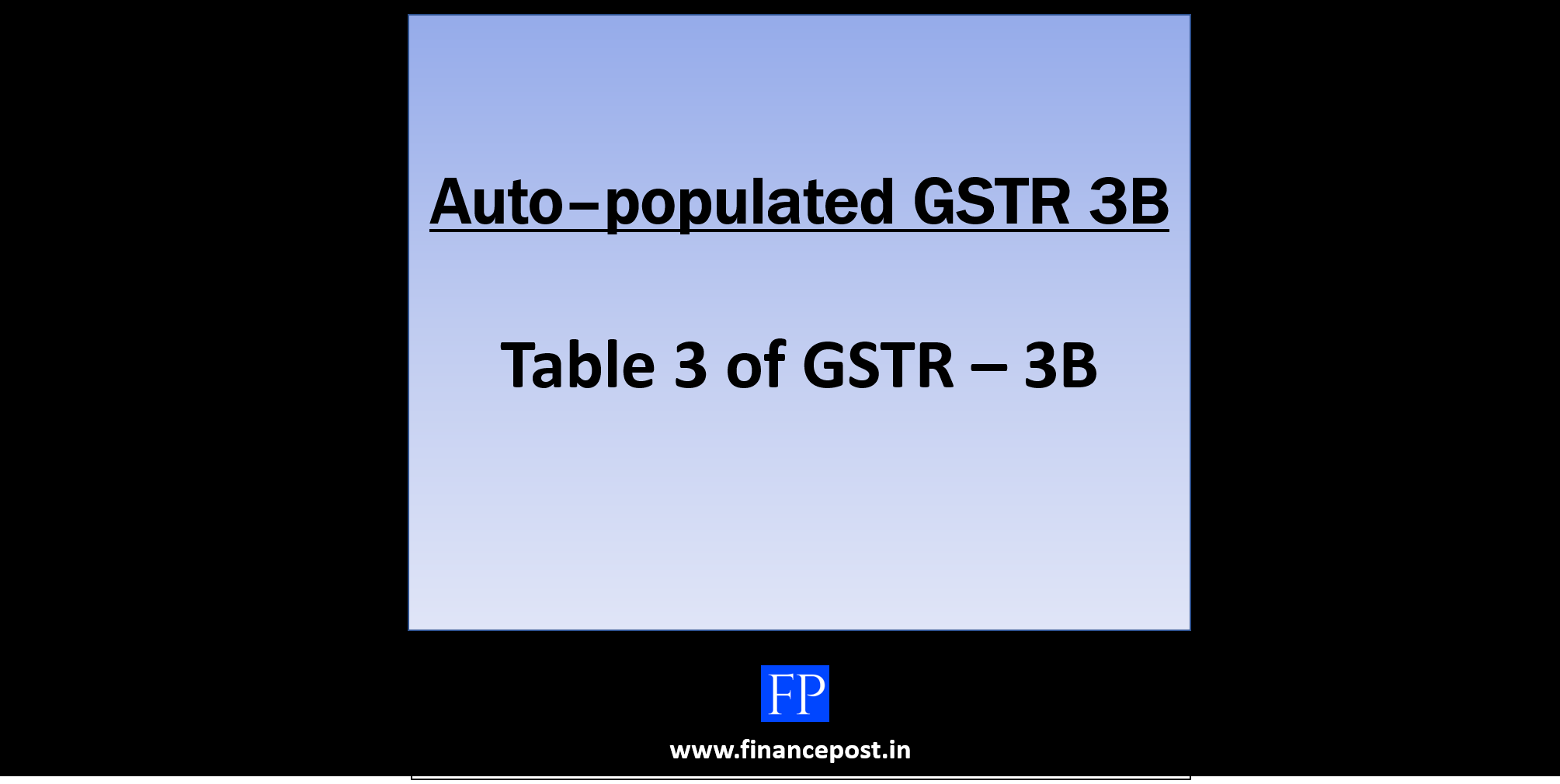 Auto-populated Figures in GSTR-3B  – Table 3 of GSTR – 3B
A press release was issued by GST Network on 5th September 2020 saying that the Outward Supplies figures to be auto-populated in GSTR-3B on the basis of GSTR-1 filed.
This facility is available for taxpayers (Normal, Casual, or SEZ developer/ unit) who are filing Monthly GSTR-1. Those filing Quarterly don't have access to such the facility as of now but will be made available in a short time.
This facility will be available to those who have filed GSTR-1 after 4th September 2020. The draft GSTR-3B will contain the information auto-populated from GSTR-1 in PDF format.
It is important to note that the auto-populated figures are only for ease of filing. These figures are not final and should be checked for any adjustment before filing.
The following tables will be auto-populated as per GSTR-1 filed: –
Table 3.1(a)
Outward taxable supplies (other than zero-rated, nil rated & exempted)
Table 3.1(b)
Outward taxable supplies (zero-rated)
Table 3.1(c)
Other outward supplies (nil rated, exempted)
Table 3.1(d)
Non-GST outward supplies
Table 3.2
Supplies made to unregistered persons

Supplies made to composition taxable persons

Supplies made to UIN holders
Related Posts