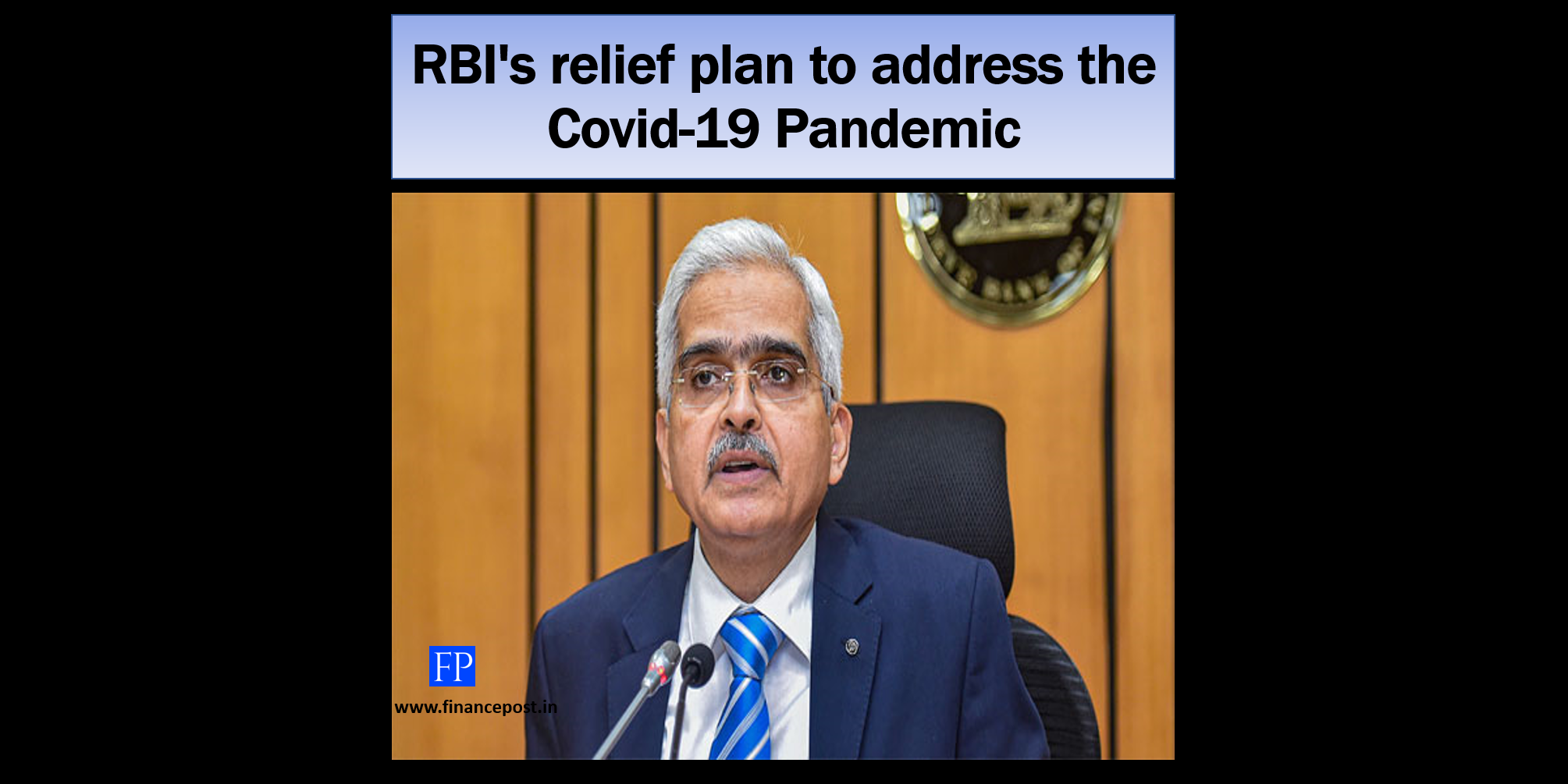 Last updated on May 15th, 2021 at 09:17 pm
RBI's relief plan to address the Covid-19 Pandemic
RBI's development and regulatory policy to address the Covid-19
The RBI has come up with various relaxations to the banks and public as a whole due to the Covid-19 pandemic vide Press release 2019-20/2130 dated 27.03.2020.
The relevant part of the press release has been summarized below: –
⇒ Commercial Banks/ NBFCs/ Co-operative banks to allow moratorium of 3 months for EMIs on all terms loans outstanding as of 01.03.2020. 
⇒ Lending institutions to allow deferment of interest for 3 months on all working capital facilities outstanding as of 01.03.2020. (Accumulated interest shall be recovered after the period of 3 months).
⇒ The above deferments shall not be considered as default and shall not affect the credit history of the beneficiaries.
⇒ The repo rate shall be reduced by 75 basis points (0.75%). The banks shall reduce the interest burden of Home Loans on the beneficiaries.
⇒ RBI has reduced the Cash reserve ratio (CRR) from 4% to 3% leaving with banks more money to lend.
Our observations/ comments/ explanations: –
⇒ 'Term Loan' here includes all loans whether taken by retail or corporate borrowers.
⇒ 'Moratorium' means that you can postpone your loan payments. The tenure of your loan will get extended. The payment will have to be made, you cannot skip it.
⇒ The moratorium shall include both the principal and interest.
⇒ For the moratorium of EMIs, you will have to contact your concerned bank for deferment of EMIs.  RBI has recommended banks for the moratorium. Banks have an option to go for a moratorium on EMI. While in our view, banks will abide by the recommendation
⇒ Home, education, auto, personal, and car loan, all are covered under the moratorium. This also includes consumer durable loans such as EMIs on mobile, fridge, TV, etc.
⇒ Whether your bank will pass the benefit of the reduced repo rate to the borrower has to be checked with your bank. If the benefit is passed, then to what extent the benefit will be passed is also a question to be answered by the bank.
Related Posts
Disclaimer: The above content is for general info purpose only and does not constitute professional advice. The author/ website will not be liable for any inaccurate / incomplete information and any reliance you place on the content is strictly at your risk.
Follow us on Social Media by clicking below
Follow @financepost_in