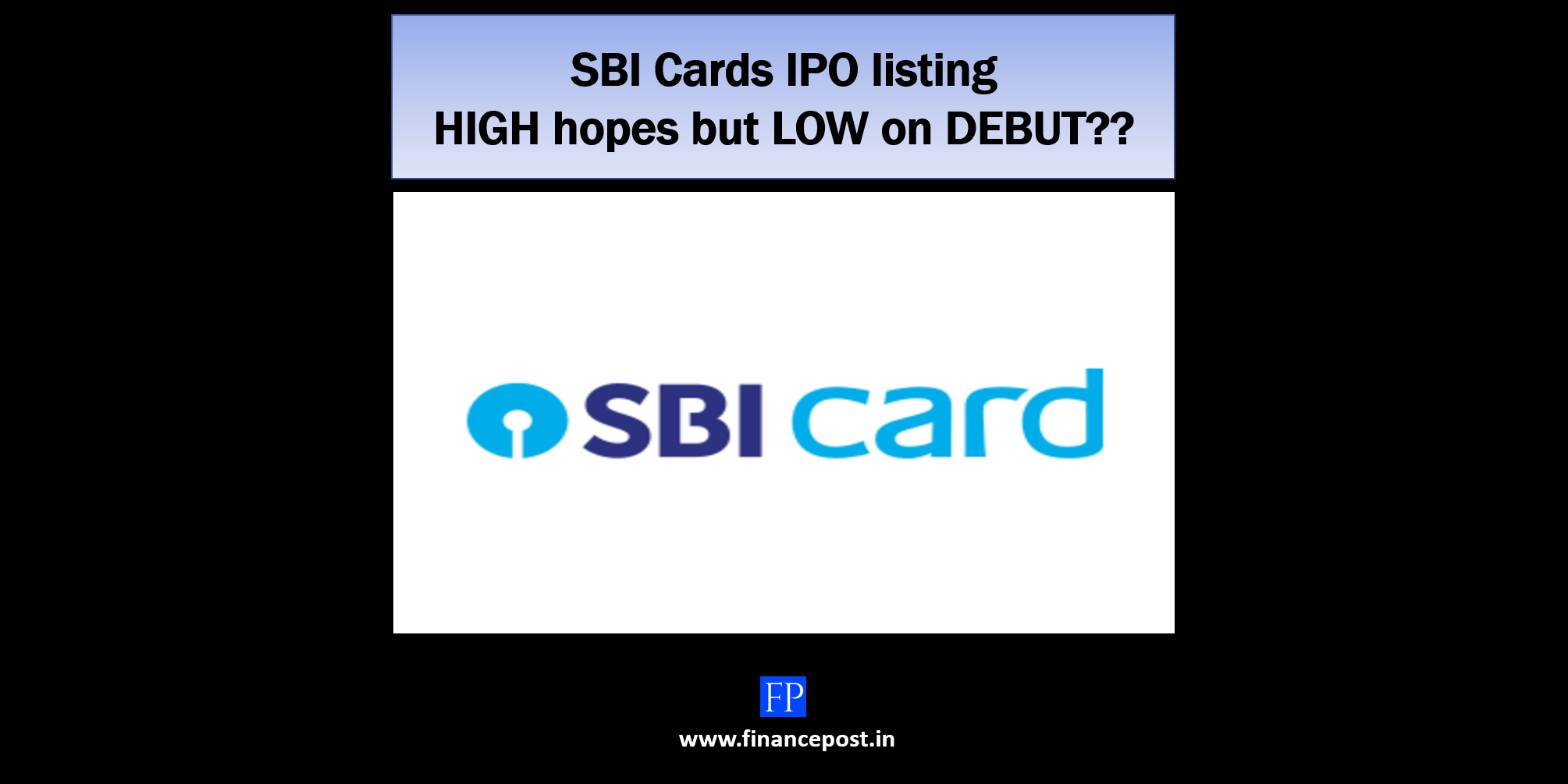 Last updated on May 9th, 2021 at 01:39 pm
SBI Cards IPO listing – HIGH hopes but low on DEBUT??
SBI Card IPO was the most sought after IPO of this year and there were a lot of expectations from the listing. But there is a dark cloud of BEAR RUN over the market with rapidly spreading CORONA VIRUS pandemic.
The Sensex was at 38000 levels on 3rd March 2020 (the day when IPO opened) which has gone down to 32000 levels on 12th March 2020 which shows a 20% decline. Further, the most recent stock market was at its lowest since the start of the year 2020; BSE's 30-share Sensex plunged by 2,919 points or 8.18 % to close at 32,778, while NSE's 50-share Nifty ended at 9,590 down 868 points or 8.30 %.
Listing & Subscription details of SBI Card IPO
SBI card is scheduled to be listed on 16th March 2020, Monday at the listing price of Rs. 755.
Data showed the quota for
Non-Institutional Investors (NII) quota was subscribed 45.23 times,
Qualified Institutional Buyer (QIB) quota  was subscribed 57.18 times and
Retail Investor's quota was subscribed 2.5 times.
The allotment has already been made to the bidders. Majorly the investors were in the retail and SBI shareholder categories who have got one lot each, which comprises of 19 shares at an issue price of Rs 755 per share.
However, the unexpected and unfavorable timing of the SBI CARD IPO listing has dampened the gains expected from the launch and even the grey market premium has fallen to zero!
SBI Card shares were quoting at a discount of Rs 50 to the issue price, indicating a weak opening as against a grey market premium of Rs 350 prior to the issue. This would result in the stock listing at a 5-10% premium or it may even list at a lower than the fixed price.
High Networth Individuals (HNIs) will be amongst the ones who will suffer the most as they have borrowed money at 13-15% interest to invest in this lucrative IPO!
The situation is similar to IPO of Reliance Power in 2008, which had generated a lot of buzz but collapsed below the issue price on the listing day because of the panicky mood in global markets. Though it may be comparable to R Power in terms of the debut but SBI Card is backed by strong financials, operating efficiency and has the support of its parent SBI so it could prove to be a good long term bet if not in the short run!
Hence, it is advisable not to panic if there are no listing gains, markets would be less risky once the COVID-19 pandemic is over but yes there is a need for people to stay precautious. Please be healthy and wise!
Related Posts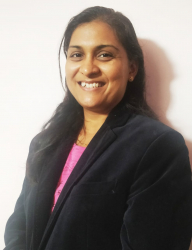 Latest posts by CA Priyanka Choudhary Jain
(see all)
Disclaimer: The above content is for general info purpose only and does not constitute professional advice. The author/ website will not be liable for any inaccurate / incomplete information and any reliance you place on the content is strictly at your risk.
Follow us on Social Media by clicking below
Follow @financepost_in