Last updated on May 9th, 2021 at 01:12 pm
FM announces merger of Public Sector Banks
Latest>>Finance Minister addresses issues of Homebuyers and exporters
FM Nirmala Sitharaman today, on 30th Aug 2019, announced a merger of 10 Public sector banks into 4 entities. Along with that there was an announcement of capital infusion and management revival for the better operations of the banks. The revival of the PSU banks was a necessity in the current economy especially with the increasing NAPs of the PSU Banks.
Which Banks will merge together?
The following banks will merge together into a separate entity:
PNB, OBC & United Bank will merge in one entity
Canara Bank and Syndicate Bank will merge in one entity
Union Bank, Andhra Bank and Corporation Bank will merge in one entity
Indian Bank and Allahabad Bank will merge in one entity.
The Bank of India and Central Bank will remain as it is.
The effective date of the merger is not yet announced.
Repositioning PSUs to $5 Trillion Economy
The government wants to ensure that post this consolidation the banks financially stronger. For this, the government will be revitalizing them with the capital requirements. The table below mentions the recapitalization roadmap planned by the government.
[su_table]
Bank

Amount

(Rs. in crores)

Punjab National Bank
16,000
Union Bank of India
11,700
Bank of Baroda
7,000
Canara Bank
6,500
Indian Bank
2,500
Indian Overseas Bank
3,800
Central Bank of India
3,300
UCO Bank
2,100
United Bank of India
1,600
Punjab & Sind Bank
750
TOTAL
55,250
[/su_table]
Governance reforms to make PSUs Gen Next banks
Apart from these government reforms, an announcement has also been made about how the banks will operate going forward. The government wants to aim towards making the PSU banks to GenNext banks with technological advancement, professional attitude as well as enough management powers. Some of the important governance reforms include:
Making management accountable to the Board. Like appraising the performance of GM level and above including MDs

The board to develop the career plan for all senior positions;

To recruit Chief Risk Officer from market

Chief Risk Officer will be adequately empowered to decide on matters & Act.

Flexibility is given for enhancement of sitting fees
Strengthening Board Committee system.
Enhancing the effectiveness of Non-Official Directors (NODs)
Creation of Leadership pipeline
Related Posts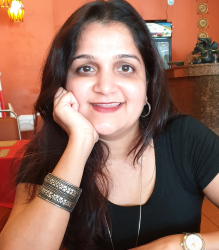 Latest posts by CA Janhavi Phadnis
(see all)
Disclaimer: The above content is for general info purpose only and does not constitute professional advice. The author/ website will not be liable for any inaccurate / incomplete information and any reliance you place on the content is strictly at your risk.
Follow us on Social Media by clicking below
Follow @financepost_in