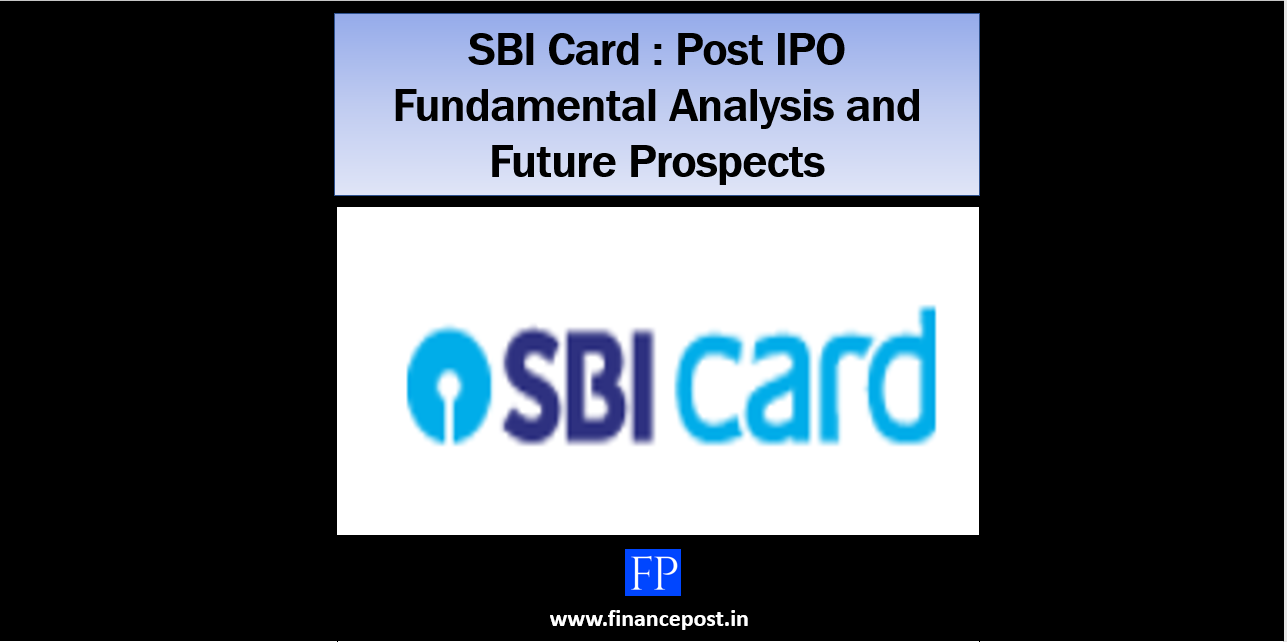 SBI Card IPO
Stock performance
SBI Cards was listed at Rs 658 on 16th March 2020. The IPO created a huge interest in the market but got a tepid listing due to the pandemic. The stock has seen a lot of fluctuations due to negative market sentiments; it fell down to lows of Rs 539 (fall of 12%) in the month of May. However, the stock is showing good signs of recovery since June (35% recovery in August as against price levels in March) as can be seen from the below chart.
Key strengths
Credit card operations have begun to normalize at 80% of pre-COVID levels since June.
The card spends for traveling, hotels, cinema, and entertainment has reduced since lockdown. However, it shall recover once the economy revives.
Transactions in the education sector has increased as people are opting for online courses and spends might increase in other areas if people start spending on refurbishing their homes if they continue working from home in the current situation.
Festivities in the country coupled with offers and sale would also be the driving force for increased use of credit cards.
Many people are moving to plastic money for payment purposes due to fear that the currency might carry the virus.
Financial Performance Update
Total revenue for FY20 has increased by 32% to Rs 9276.4 crore from Rs 6999 crore in FY19. This was mainly due to a rise in interest income by Rs 1265.6 crore in FY 20 due to a 28% increase in the average amount of credit card receivables (rollover of dues by cardholders) in FY20 as compared to FY19.
Net profit after tax has increased to Rs 1244.82 crore in FY20 (Rs 864.97 crore in FY 19).
SBI card has maintained robust operating (above 30%) and net margins consistently over the past two years and Q1 FY21.
The interest coverage ratio is strong at 2.33x in FY 20. SBI Card has a strong RoNW of 23.3% in FY20 and has remained stable.
Impairment losses & bad debts expenses for FY20 increased by Rs 792.51 crore (69.0%, from Rs 1,147.74 crore for FY19 to Rs 1940.25 crore for FY20). SBI Card has offered a moratorium on credit card dues to eligible borrowers in accordance with RBI circulars on moratorium due to the pandemic. So, based on current estimates SBI card has created specific COVID19 related provision (Expected Credit Loss) of Rs 489 crore.
The Gross non-performing assets were at 2.01% of gross advances for FY20 as against 2.44% for FY19.
Risk exposure
The Credit Card receivable portfolio falls under the unsecured loan category which is the major risk for credit card business. Slower economic growth can impact the collections as well as the new business of credit card companies. The pandemic 2019 has impacted the credit card transactions in April; falling almost 70-80%!
Future prospects
Credit Card spends in India amounted to Rs 6 trillion in FY19, they are expected to be around 2.5x (15 trillion) by the year 2024. Credit card penetration in India is very low at 3% but demonetization, digitization, cashless society, development in the e-commerce space, and improved payment infrastructure (POS terminals and payment gateways) would lead to faster growth of credit cards in the coming years. SBI Cards is backed by the strong support of SBI and also has a strong track record of robust fundamentals. SBI Card has the second largest market share in the industry of 18% after HDFC.
Looking at the strong fundamentals of SBI Cards, the stock is bound to achieve higher levels in the long term and one could consider adding in the portfolio.
Related Posts