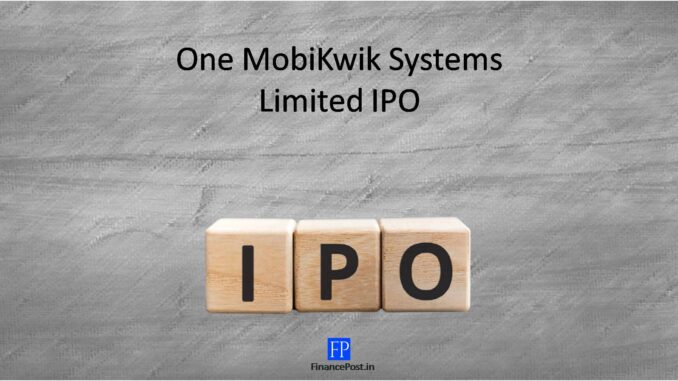 Incorporated in the year 2008, MobiKwik is a tech company operating in digital payments and financial services. The company would  launch its IPO soon amounting to Rs 1900 crore which includes a fresh Issue of Rs 1500 crore.
 Offer Details of MobiKwik (tentative)
[su_table]
| | |
| --- | --- |
| Offer Details | |
| Issue Size | Rs 1900 crore |
| of which | |
| fresh issue | Rs 1500 crore |
| offer for sale | Rs 400 crore |
| Price Band | |
| Offer dates | |
| Listing on | BSE and NSE |
| BRLM's | ICICI Securities, BNP Paribas, Credit Suisse, IIFL Securities, Jefferies |
| Registrar | LinkIntime |
[/su_table]
Business Profile of MobiKwik
The Issuer commenced operations in 2009, with MobiKwik Wallet to enable users to load money into a mobile wallet and use it to pay their utility bills in a single click. Over the years, mobile wallet use cases have expanded to include ecommerce shopping, food delivery, petrol pumps, large retail chains and pharmacies. The large merchant network includes websites and mobile apps, where MobiKwik Wallet is a payment option in the checkout as well as physical retail stores, where the MobiKwik Wallet is a QR code payment option at the point-of-sale ("POS")/ cashier.
As of March 31, 2021, the Issuer had over 101.37 million registered users and more than 3.44 million ecommerce, physical retail and biller partners.
Business segments of MobiKwik:
BNPL– MobiKwik Zip and Zip EMI, provide accessible and affordable small-ticket credit to middle class Indians for daily life payments as well as discretionary spend. The company also cross-sells small ticket wealthtech and insurtech products to these users.
MobiKwik Zip is an interest-free product with a ₹ 500 to ₹ 30,000 credit limit available in the user's MobiKwik Wallet with one tap activation in 15-day cycles. At the end of the cycle, a user is required to pay the due amount within five days, failing which a late fee is charged. The user also pays a one-time activation fee. MobiKwik Zip is focused on providing majority of users forming part of the unserved Indian population their first experience of credit.
Zip EMI: Users with satisfactory repayment history on MobiKwik Zip are then pre-approved for Zip EMI. Zip EMI is focused on users who wish to purchase high value products between ₹ 25,000 to ₹ 100,000. This product is interest bearing and users repay through 6/12/18 equal monthly instalments.
Consumer Payments Segment (MobiKwik Wallet)– MobiKwik Wallet is a mobile payments app, which provides 101.37 million registered Users (as of March 31, 2021) a simple, fast, safe and reliable way to pay. Consumer payments segment strategy is to acquire a large set of users and create a large acceptance network so that can pay with MobiKwik Wallet anywhere in India.
Payment Gateway (Zaakpay)– Zaakpay is a payment gateway aggregator and offers end-to-end payment processing solutions to online merchants through an extensive choice of payment modes including credit and debit cards, UPI, net banking, mobile wallets and BNPL credit. Zaakpay benefits from the large user base and merchant network which provides a significant untapped opportunity for cross-selling the payment gateway service to online merchants of MobiKwik Wallet. Mobikwik's merchant network ranges across categories such as financial services, travel, ride hailing and online grocery delivery, including Uber India, IRCTC , Indiamart Intermesh and 1MG Technologies. The company has partnered with leading acquiring banks such as ICICI Bank and Yes Bank on the back[1]end of our payment gateway platform.
Mobikwik acquired Clearfunds, an online mutual fund platform, in the year 2018 to offer wealthtech products. As of March 31, 2021, the company has partnered with 36 asset management companies, including UTI Mutual Fund, DSP and Aditya Birla Sun Life Mutual Fund. Investments on MobiKwik's platforms can be done with relatively low amounts, starting with ₹ 100. The company intends to further diversify into other products such as fixed deposits and National Pension Scheme.
The company also has partnership with SafeGold, to enable trading of digital gold on MobiKwik's platform to enable benefits of instant liquidity, higher selling price and ease of purchase to their users. The AUM of Wealthtech offerings amounted to ₹ 1,652.50 million, ₹ 2,879.00 million and ₹ 3,963.90 million in Fiscals 2019, 2020 and 2021, respectively.
The Issuer has received an approval to act as a 'Corporate Agent' from the IRDAI. The company has partnered with four insurance companies, including SBI General Insurance, Aegon Life and Chola MS to offer a wide range of micro insurance (life, health and general) products. The company aims to increase insurance penetration in India through our 'DIY' model, enabled by bite-sized products, instant purchases and seamless payments.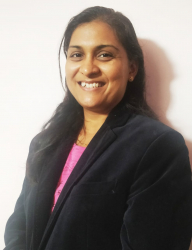 Latest posts by CA Priyanka Choudhary Jain
(see all)
Disclaimer: The above content is for general info purpose only and does not constitute professional advice. The author/ website will not be liable for any inaccurate / incomplete information and any reliance you place on the content is strictly at your risk.
Follow us on Social Media by clicking below
Follow @financepost_in