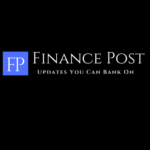 GST CMP 08 Due Date
Overview of GST CMP 08
Composition taxpayers are required to make quarterly payment in Form GST CMP-08 on or before the 18th of the month following the quarter.
Form GST CMP-08 was introduced vide a CGST Notification no. 21 dated 23rd April 2019 to replace the payment in FORM GSTR 4 for making the payment. It was made applicable from the financial year 2019-2020.
It is applicable to all the composition taxpayers including service providers who have opted for the composition scheme as per CGST(R) Notification no. 2/2019 dated 7th March 2019.
LATE FEES: There is no late fees applicable for the delayed filing of Form GST CMP-08.
INTEREST: Interest @ 18% p.a. shall be levied if the tax is not paid on or before the due date. Interest will be calculated on the outstanding amount of tax to be paid by the taxpayer.
Note: The recent reduction in interest rates considering the COVID 19 pandemic was also not applicable to composition taxpayers.
DUE DATE: Unless the due date is extended by issuing a notification, the following will be the due dates for furnishing the return in FORM GST CMP 08.

Apr to Jun  – 18th July
Jul to Sep – 18th October
Oct to Dec – 18th January
Jan to Mar – 18th April
Note: Every composition taxpayer has to file a return in FORM GSTR 4 (annually) which will be permitted only if GST CMP 08 is furnished for all the four quarters. 
Form GST CMP 08 needs to be filed online only as there is no offline tool for the same.
Tax liabilities need to be disbursed by electronic cash ledger only as composition taxpayers do not get the credit of input tax credit.
FORM GST CMP 08 once filed cannot be revised. Any changes if required need to be done in the next quarter's return.
It is mandatory to furnish GST CMP 08  for all the four quarters otherwise the FORM GSTR 4 which needs to be filed annually will not be permitted.
---
For the Financial Year 2020-2021
For the quarter of January 2021 to March 2021
For the quarter of October 2020 to December 2020
For the quarter of July 2020 to September 2020
For the quarter of April 2020 to June 2020
Note: The due date for quarter 1 of FY 2020-2021 was not extended unlike the due date extension for GSTR 1 and GSTR 3B for regular taxpayers.
---
For the Financial Year 2019-2020
For the quarter of January 2020 to March 2020
For the quarter of October 2019 to December 2019
For the quarter of July 2019 to September 2019
For the quarter of April 2019 to June 2019
---
---
You may also like: