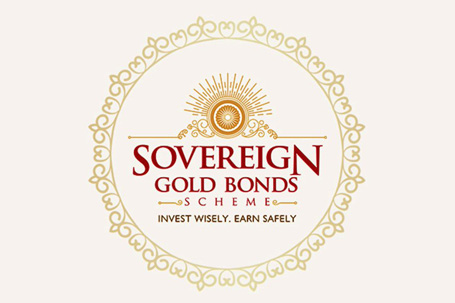 Sovereign Gold Bond Scheme 2021-22
The Government of India, in consultation with the Reserve Bank of India, has come out with the Sovereign Gold Bond scheme 2021-22 as per the press release by RBI dated May 12, 2021. The Gold Bonds under Sovereign Gold Bond Scheme 2021-22 will be issued in six tranches from May 2021 to September 2021.
An investor can apply for SGB through Scheduled commercial banks (except SFBs and Payment Banks), Stock Holding Corporation of India Limited, and recognized stock exchanges.
SGBs are government securities denominated in grams of gold which gives an opportunity to investors to invest in gold without physical holding. Investing in these bonds is beneficial as it eliminates the cost and storage risk. 
Follow this link to know the key features of SGB Invest in Gold without Physical Holding and Earn Interest Also- Find out How?
In times of economic uncertainty and financial disturbances during a pandemic, gold has proved to be a safe haven asset in the long term. It not only diversifies the portfolio but also provides a cushion against market fluctuations.
SGB Scheme 2021-22
Below are the forthcoming dates for the issue specified by the RBI.
Tranche
(FY 21-22)
Status
Subscription Date
Issuance Date
Issue Price  Rs per gram
Online Issue price Rs per gram
Series  I
Closed
May 17-21, 2021
May 25, 2021
4777
4727
Series II
Closed
May 24-28, 2021
June 1, 2021
4842
4792
Series III
Open
May 31- June 4, 2021
June 8, 2021
4889
4839
Series IV
Upcoming
July 12-16, 2021
July 20, 2021
Series V
Upcoming
Aug 9-13, 2021
Aug 17, 2021
Series VI
Upcoming
Aug 30- Sept 3, 2021
The price on these bonds is fixed on the basis of a simple average closing price of 999 purity gold prices prevailing in the last three business days of the week (rate as published by India Bullion and Jewellers Association, IBJA) preceding the subscription period. The Bonds bear periodic interest payouts @ 2.5% p.a. paid semiannually.
Related Posts