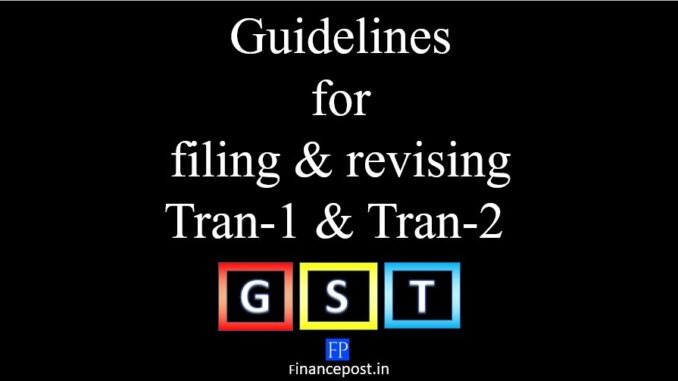 Guidelines for filing & revising Tran-1 & Tran-2 
In accordance with the directions of Hon'ble Supreme Court vide order dated 22nd Jul 2022 in the matter of Filco Trade Centre Pvt Ltd. & order dated 2nd Sep 2022 in Misc. application no. 1545-1546/2022, the facility for filing TRAN-1/ TRAN-2 or revising the earlier filed TRAN-1/TRAN-2 on the common portal, will be made available by GSTN during the two-month period from 1st Oct 2022 to 30th Nov 2022.
CBIC has issued GUIDELINES as per Circular 180 dated 9th Sep 2022: –
GUIDELINES 
An applicant may file fresh or may revise the earlier filed Tran – 1 and 2.

In case of revised filing facility for downloading the earlier furnished TRAN- 1 and 2 will be made available on the common portal.
 PDF copy of the declaration in Format as per ANNEXURE 'A' of this circular, to be uploaded.

PDF copy of TRANS-3, containing details in terms of NNO. 21/2017-CE(NT) dated 30th Jun 2017, to be uploaded if the applicant is claiming credit in TABLE 7A of TRAN-1 on the basis of the Credit Transfer Document (CTD).
No claim shall be filed in Table 5(b) & 5(c) of TRAN-1 in respect of such C-Forms, F-Forms, H-Forms, and H/I-Forms which have been issued after 27th Dec 2017  i.e., after the earlier due date of filing TRAN-1.
Claim in Form GST TRANS-2, to be filed in One Consolidated Form instead of period wise as per Rule 117(4)(b)(iii) (No requirement of Month wise filing, like earlier).

In the TAX PERIOD Column, the last month of the Consolidated period for which the claim is being filed, shall be selected.
Following to be submitted to Jurisdictional Tax Officer within 7 days of Filing TRAN-1/2: –
1)    Self-Certified Copy of TRAN-1/2, after downloading from Portal
2)    Declaration in Annexure 'A'
3)    Copy of TRAN-3, wherever applicable
The applicant shall keep all the requisite documents/records/returns/invoices, in support of his claim of transitional credit, ready for making the same available to the concerned tax officers for verification.
The option for filing TRAN-1/2 from 1st Oct 2022 to 30th Nov 2022 is strictly a ONE-TIME OPPORTUNITY.

The utmost care and precaution to be taken and details to be checked thoroughly, before filing TRAN-1/2.
SUBMIT BUTTON & SEPARATE FILE BUTTON
Applicant can edit the details in FORM TRAN-1/2 on the portal only before clicking the ―Submit button.
Modify/Edit/Add or Delete any record in any table before clicking the 'SUBMIT' Button.
The form gets frozen and no further editing is allowed after clicking Submit button.
This frozen form would be filed using FILE BUTTON with DSC/EVC. GSTN will issue a detailed advisory in this regard.
Once TRAN1/2 is filed pursuant to Order of Apex Court. No further opportunity to file or even revise the same again during the window period 1st Oct 2022 to 30th Nov 2022 or subsequently.
Dealers who have filed successfully and correctly filed and who do not want to revise TRAN-1/2 earlier filed are not required to file the same during this period.

If credit availed by filing TRAN-1/2 earlier has been wholly or partly REJECTED by the proper officer, then the appropriate remedy in such cases is to prefer an appeal/pursue the pending adjudication or to pursue alternative remedies as per law.

Filing fresh Tran-1/2 pursuant to this circular is NOT an APPROPRIATE COURSE OF ACTION.
After the verification of the claim, the jurisdictional tax officer will pass the appropriate order thereon on merits after granting an appropriate reasonable opportunity of being heard to the applicant. Credit allowed as per order would get reflected in Electronic Credit Ledger.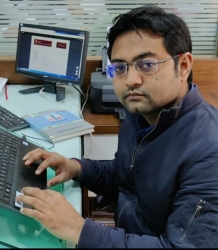 Latest posts by CA Abhas Halakhandi
(see all)
Disclaimer: The above content is for general info purpose only and does not constitute professional advice. The author/ website will not be liable for any inaccurate / incomplete information and any reliance you place on the content is strictly at your risk.
Follow us on Social Media by clicking below
Follow @financepost_in