Last updated on July 30th, 2022 at 08:19 pm

The companies planning to raise funds through the IPO route have to fulfill the criteria laid down by the regulator, SEBI.


Entry norm I (known as Profitability Route)
Following requirements should be met by the Issuer
Net Tangible assets of > or equal to Rs 3 crores in each of the preceding three years of which not more than 50% are held in monetary assets. This limit is not applicable to 100% for OFS.
Average EBIT >=Rs 15 crore in three of the preceding five years.
Net Worth >= 1 crore for the preceding 3 years.
In case there is a change in the name of the company within the last year, revenue >= 50% from the activity under the new name for the preceding 1 year.
Under this norm, the quota for investors is QIB: 50%, NII: 15%, Retail: 35%.

However, to ensure that the genuine companies could raise funds and pave their way for growth, SEBI has provided an alternative route to those who do not satisfy the above criteria.

Entry Norm II (known as QIB route)
The issue shall be through the book building route, where QIB: 75%, NII: 15%, Retail: 10%. The company shall refund the subscription money if the minimum subscription of QIBs is not attained.
Lock in norms for the Promoter
Promoter's 20% of the post-issue capital locked in for 3 years.
Promoter's remaining pre-issue capital locked in for 1 year from the listing date.
Entire non – promoter holding pre-issue capital locked in for 1 year except

Pre-issue shares allotted to employees under ESOPs or ESPS.
Venture capital fund, foreign venture capital investor, or alternative investment fund of category I holding shares for at least 1 year from date of purchase.
Related Posts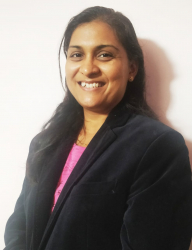 Latest posts by CA Priyanka Choudhary Jain
(see all)
Disclaimer: The above content is for general info purpose only and does not constitute professional advice. The author/ website will not be liable for any inaccurate / incomplete information and any reliance you place on the content is strictly at your risk.
Follow us on Social Media by clicking below
Follow @financepost_in