Last updated on May 9th, 2021 at 04:27 pm
UDIN now Mandatory for Company Secretaries – from 1st October 19
Similar to the initiative by ICAI, The Institute of Company Secretaries of India (ICSI) has also rolled out a Unique Document Identification Number (UDIN) initiative to improve sele – governance.
Objectives
Unique Document Identification Number or UDIN is aimed at strengthening the framework of good governance by meeting the following
objectives simultaneously:
To provide ease of maintaining Register of Attestation/ Certification services
To prevent counterfeiting of various attestations/ certifications
To ensure compliance w.r.t ceilings on the number of certifications/attestations
To enable stakeholders & regulators to verify the genuinity of documents signed or certified by Company Secretaries in Practice,.
The need for UDIN
The professional services offered by Company Secretaries certifications of documentations. With the help of UDIN, the trust that can laid on the document attested by a CS will be enhanced. This will benefit the recipient of the document and will enhance the trust that the document is genuinely signed or certified by a Company Secretary in Practice.
Mandatory from 1st October 2019
The ICSI UDIN will be mandatory with effect from 1st October 2019 for every document signed or certified by a CS. The only exception being the e-form filled which will not require the UDIN.
UDIN is an alphanumeric number which is a unique code for each and every document attested by Practising Company Secretaries.
Related Posts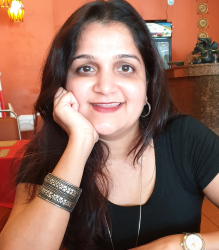 Latest posts by CA Janhavi Phadnis
(see all)
Disclaimer: The above content is for general info purpose only and does not constitute professional advice. The author/ website will not be liable for any inaccurate / incomplete information and any reliance you place on the content is strictly at your risk.
Follow us on Social Media by clicking below
Follow @financepost_in