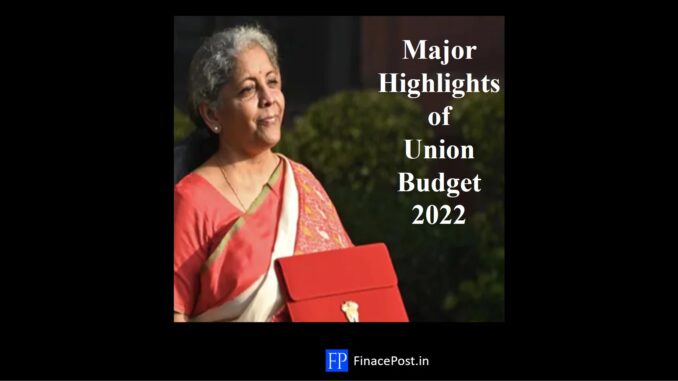 Major Highlights of the Union Budget 2022 
On 1st February 2022, Nirmala Sitharam announced the budget allocation and goals for the upcoming fiscal year. After the pandemic, the government aims at speedy recovery of all the sectors in India. Major policies and relief were given to the worst-hit sectors, and new goals were briefed to the public. In this blog, we are focusing on the key highlights of the Union Budget 2022. So, if you want to know more, please keep on reading. 
Budget Allocations to different sectors
The budget allocations in the major sectors of India have been discussed below for your reference. 
⊗ Agriculture –  The budget focuses on enhancing the rural infrastructure and network to the marketplace. It will enable farmers to access the market quickly, expanding their opportunities and getting a better price for their produce. Further, Rs. 45,000 crore budget is allocated for promoting scientific, organic farming throughout the country. Direct payment of MSP for procurement of wheat and paddy of Rs 2.37 lakh crore will be credited to farmer's accounts. In addition, the development of 'Kisan Drones' is introduced for crop inspection, digitization of farmland records, and spraying insecticides and nutrients to benefit farmers. 
⊗ MSMEs – To revive the Micro, Small, and Medium Enterprises, the government aims to provide additional credit to the institutions via Emergency Credit Linked Guarantee Scheme (ECLGS) and Credit Guarantee Trust for Micro and Small Enterprises (CGTMSE). In addition, to conduct business with ease, portals such as Udyam, e-SHRAM, NCS, and ASEEM will be interlinked with each other. Also, Rs.6000 Crore under the Raising and Accelerating MSME performance (RAMP) program will be initiated. All these policies are aimed to boost the small business that faced significant challenges amidst lockdown.  
⊗ Education – The impact of covid-19 has widely affected the youth of India, and to improve this situation, the government aims to establish digital universities for developing world-class quality education with a personalized learning experience. Virtual labs and skilling e-labs will promote critical thinking and facilitate the overall learning environment. Further, high-quality e-content will be devised and delivered by digital teachers. One class, One TV channel program of PM eVIDYA will be increased from 12 to 200 TV channels. 
⊗ Health –  Everyone is aware of the importance of health in our lives after the upsurge in covid cases. And to curb such national crises, the government introduces plans to improve the health infrastructure with the launch of its open platform for the National Digital Health Ecosystem. Further, mental health has taken a significant toll on the public and improved its quality; the National Tele Mental Health Programme will be launched. Moreover, a network of 23 tele-mental health centers will be established with NIMHANS (National Institute of Mental Health and Neuro Sciences) and the International Institute of Information Technology-Bangalore (IIITB) to provide technical support for the same.
Summary
India is completely set to recover from the pandemic situation. The government has provided significant relief and shown support towards most sectors. There are many other sectors discussed in the Union Budget 2022, which you can view in detail via Dun & Bradstreet's Budget Manthan segment. If you are not aware of budget allocations and benefits, you can view D&B's Union Budget reports and data on their website.
---
---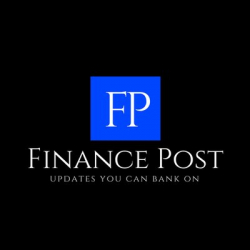 Latest posts by Team FinancePost
(see all)
Disclaimer: The above content is for general info purpose only and does not constitute professional advice. The author/ website will not be liable for any inaccurate / incomplete information and any reliance you place on the content is strictly at your risk.
Follow us on Social Media by clicking below
Follow @financepost_in