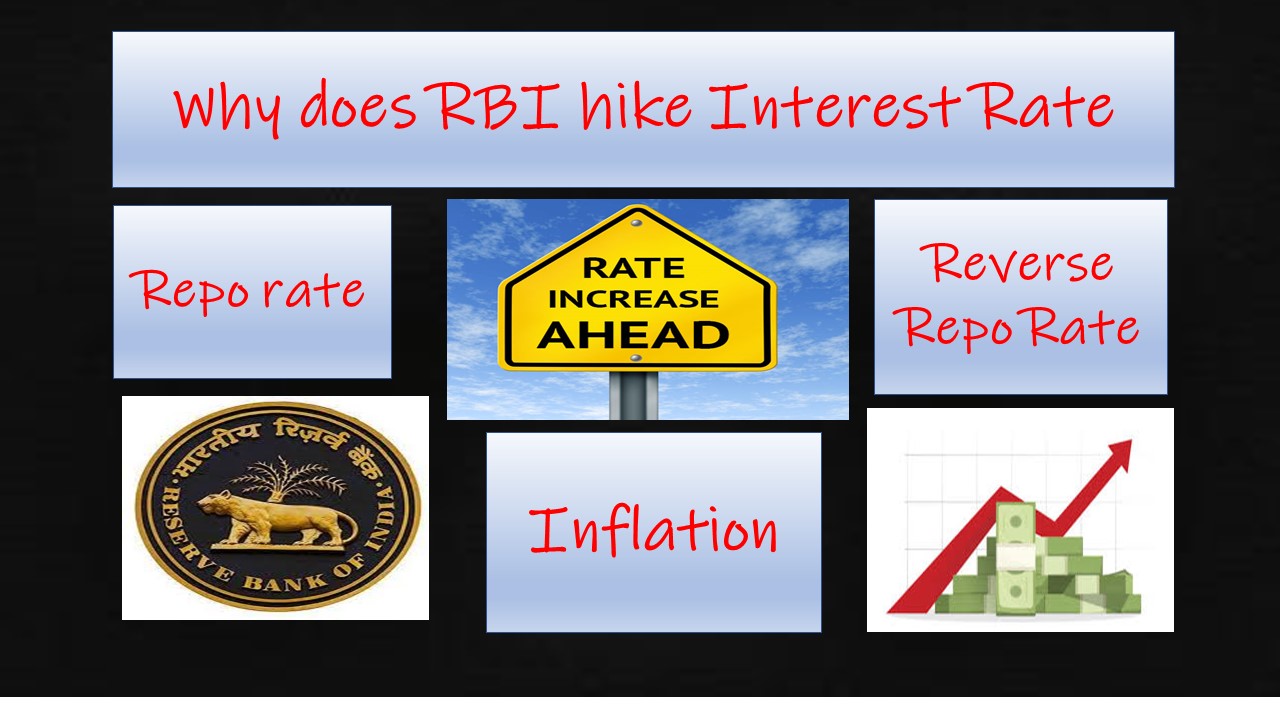 When does RBI hike the interest rate?
The functioning of all the banks of India is controlled by Reserve Bank of India (RBI). RBI regularly reviews rates as part of its monetary policy to ensure robust economy and takes requires actions which include revision in Repo Rates and Reverse Repo Rates to control liquidity in the economy and inflation of the country.
What is Repo Rate?
Repo rate is a rate at which the central bank of any country (i.e. RBI in India) lends money to commercial banks, in case of shortfall of funds. So, when banks are short of funds, they borrow funds from RBI at the repo rate. It is a benchmark rate for short-term lending by RBI and is also known as "Bank Rate". In short, the repo rate is a rate at which liquidity is injected in the system.
What is the Reverse Repo Rate?
Reverse Repo Rate is a rate at which RBI borrows money from other banks for short term. This is the rate at which the liquidity is absorbed from the banks.
Why does RBI hike the interest rate?
Generally, RBI hikes the repo rate to control inflation.
Similarly, RBI hikes the reverse repo rate to absorb the excess liquidity in the market.
What happens when the Repo rate is hiked?
It becomes costlier to borrow money from RBI when the Repo rate is hiked. In turn, banks too increase the interest rate of loans lent to their clients.
With the increasing borrowing rate, customers are discouraged to borrow money from banks. This reduces the availability of funds with the customers.
At the same time, as banks find it difficult to borrow at repo rate, they may increase their deposit rates to attract deposits.
This reduces liquidity in the market. With less money available with end users, they get less money to spend. This controls inflation.
What happens when Reverse Repo rate is hiked?
The banks received higher interest on their deposits with RBI when Reverse repo rate is hiked which encourages banks to keep money with RBI as deposits with RBI are always safe and with higher Reverse repo rate, the interest income earned by banks is more. As a result, the excess liquidity available with banks is absorbed.
A rate hike is done to:
decrease the inflation 
to reduce the liquidity in the market and
when the economy is growing at a rapid rate
You may also like :