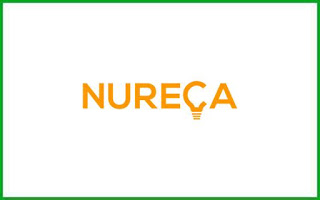 Nureca IPO- Details, Analysis
Nureca, catering to home health care market is coming up with its IPO of Rs 100 crore which opens on 15th Feb 2021. Find the key details about the issue and the company below:
Offer Details
Offer Size
Rs 100 crore
of which
Employee reservation (Rs 20 per share discount to eligible employees)
Rs 50 lakh
Price Band
Rs 396-Rs 400 per share
Offer Period
Feb 15 2021- Feb 17 2021
Offer Structure
QIBs: Upto 75% of the offer
NIIs: Upto 15% of the offer
RIIs : Upto 10% of the offer
Market Lot
Minimum 1 lot, 35 shares (Rs 14000)
Maximum 14 lots, 490 shares (Rs 196000)
Listing on
BSE, NSE
BRLM's
ITI Capital Limited
Registrar
Link Intime
Objects of the offer

etails, Analysis
Funding incremental working capital requirements of the Company
General corporate purposes.
Challenges
Sustainability of revenues in future. Significant increase in profits in IPO year raises concern.
Operates in fragmented sector and high competition from unorganised players.
 Business Profile

 Details, Analysis
It was incorporated in 2016. It is a Nureca is a B2C company engaged in the business of home healthcare and wellness products offering quality, durability, functionality, usability, and innovative designs. Most of the product lines cater to the home health market in India, making it a one-stop solution provider. The company sells its innovative products through brands- Dr. Trust, Trumom, and Dr. Physio. The products are sold across India. Currently, 95% of revenues for Nureca come through digital channels (eCommerce).
The product portfolio comprises five categories:
⊗ Chronic Device Products – It includes products such as blood pressure monitors, pulse oximeters, thermometers, nebulizers, self-monitoring glucose devices, humidifiers, and steamers.
⊗ Orthopedic Products – It includes rehabilitation products such as wheelchairs, walkers, lumbar and Tailbone supports and physiotherapy electric massagers.
⊗ Mother and Child Products –Products such as breast pumps, bottle sterilizers, bottle warmers, Car seats, and baby carrycots.
⊗ Nutrition Supplements – This comprises products such as fish oil, multivitamins, probiotics, biotin, apple cider, and vinegar.
⊗ Lifestyle Products – Smart scales, aroma diffusers, and fitness trackers are some of the products included in it.
Financial Highlights
Revenues show an increasing trend in the last three fiscals. Revenues increased by 60% to Rs 99.49 crore in FY20 against Rs 61.98 crore in FY19. In FY19, revenues rose 200% to Rs 61.98 crore when compared to Rs 20.07 crore in FY18.
PAT was Rs 6.40 crore, Rs 6.23 crore and Rs 3.11 crore for FY20, FY19 and FY18 respectively. But however, PAT has not increased considerably during the three preceding years. This is because of the considerable increase in the employee benefit cost and other expenses of the company.
Nureca posted total revenue of Rs 122.97 crore in H1FY21. When compared to the last three fiscals, the company reported significant increase in profits to Rs 36.18 crore for the six months ended 30th Sep 2020.
Operating and the net margins show a declining trend since last three fiscals. Operating margin are at 21.88%, 14.77% and 9.81% for FY 20, FY19 and FY18 respectively. Net margins were 15.50% (FY20),10.05% (FY19) and 6.43% (FY18) for the respective periods.
Return on net worth was 42.84%, 78.36% and 180.81% for FY20, FY19 and FY18 respectively. The key financials can be seen from the table below.
Financials
Amount in  INR Crores
H1FY21
FY 20
FY 19
FY 18
Total revenue
122.97
99.49
61.98
20.07
Revenue from operations
122.15
99.43
61.9
20.05
PAT
36.18
6.40
6.23
3.11
EBITDA
50.06
9.75
9.14
4.39
Total Assets
102.49
33.88
23.52
7.02
Valuation 
| | | | | | |
| --- | --- | --- | --- | --- | --- |
| Valuation Parameters (Fig for Year FY20) | NAV | Upper Band Offer Price | EPS | P/BV | P/E |
| | Rs 14934 | Rs 400 | Rs 9.14 per share | 0.03 | 43.76 |
Outlook
Nureca offers product lines supporting home health market in India, making it a one-stop solution provider. Dr Trust is a known for its innovative products in the market. The segment shows potential for growth but it is offset by the fact that the market is fragmented and unorganised. The company competes with local and global companies operating in India. There are over fifty players like Omron, Philips, Johnson and Johnson, Roche, Bayer competing on technological advances, features and competitive pricing.
Also, surge in profits in the IPO year raises a major concern of sustainability of revenues in the future. Operating and the net margins also show a declining trend in the last three fiscals. Though the issue is attractively priced but considering the competitive and sustainability challenges that Nureca might face; investors may give a miss to this IPO.
————————————————————–
You may also like
RailTel IPO slated to launch on 16th Feb 2021
RailTel IPO Details, Review Analysis