Last updated on July 30th, 2022 at 07:46 pm
Fintech – an insight into the future of finance
Introduction to Fintech
Fintech is the fastest-growing tech sector these days. With the growing mobile penetration and internet use, the fintech industry has innumerable growth opportunities. From financial inclusion to neo banks, from wealth management to compliance, and from insurance to crowdfunding, fintech is successfully entering every arena. Hence, it is become necessary to understand what exactly fintech means and what all it comprises.
Fintech, as one can easily guess, is the combination of technology and finance; more precisely, can be termed as "financial technology". "Fintech" is the application of new technological advancements to products and services in the financial industry.
Which products and services are construed as "Fintech"?
There are 4 major services that constitute the fintech industry i.e. Payments, lending, wealth tech, and insuretech. Having said that fintech arena is unfeasible without the help of a few software, AI / ML techniques, blockchain technology, etc…
1. Payments

:
The Digital Payments solutions segment is one of the most evolved and somewhat saturated segments in the fintech arena. There are numerous fintech companies that have come up with various digital payment solutions or payment apps that are easy to operate and secure. These payment solutions are helping to replace the dependencies on banks.
The beginning of digital payments solutions can be dated back to 2016 with the inception of the Unified Payment Interface (UPI) / BHIM App. However; the usage of payment apps drastically increased during the pandemic period and still continues to grow substantially. The growing preference for UPI amongst customers and merchants stems from its unique benefits, i.e. contactless, interoperable, instant, and safe mobile-based payments
Some of the leading payment fintech companies or payment solutions are, PayTM, Razorpay, CCAvenue Payment gateway, Amazon pay, google pay, Visa, Mastercard, BharatPe, etc.
2. Lending:
Digital lending or lending through web platforms or mobile apps, utilizing technology for authentication and credit evaluation is another area where numerous fintech are entering. Though the lending is primarily or ultimately sourced by financial institutions i.e. banks or NBFCs, the fintech here creates a huge customer base using technology and advertisements. The instant loan sanctions are attractive. The web platforms and customer engagement by fintech help the banks grow their customer base. Hence digital lending is not only getting popular amongst customers but is also used by merchants and banks.
There are various embedded finance products offered by merchants (retailers as well as etailers). For eg. EMI-based purchases, BNPL options, etc. This attracts new customers. Especially, customers without any credit card or credit history and first-time purchasers are widely using these products. Though such an approach makes digital lending a bit risky; fintech are evolving rapidly to use innovative techniques to assess the credit worthiness of the customers before offering different lending products to them. After all, digital lending is emerging as an effective alternative to traditional lending (by financial institutions) for people who are new to credit or are underserved by the financial system.
Leading fintechs in this segment include –  Lendingkart, PineLabs, Mobikuik, MoneyTap or Loantap, Paytm, Faircent, etc.
Growing digital lending in India:
3. Insurance
Indian Insuretech landscape is rapidly growing too. Paperless, digital insurance in minimal time has turned out attractive as well as affordable.
The key factors that are playing out in the insurance industry include,
Higher penetration and distribution of insurance using digital means
Enhanced customer experience
The rapid growth of MSME segments and women entrepreneurs resulted in an unpenetrated digital savvy market
National Health Stack
Changing customer preferences to include a healthy lifestyle and health risk-averse attitude
The insuretech market stands at $2 billion dollar (as of 2021) and is slated to reach $13 billion by FY2026. There are many insurtech companies that are turning unicorns in India. For eg. Policybazaar, Digit Insurance, Acko, etc.
Insurtech funding in India propelled from a mere 290 mn USD in 2020 to 800-900 mn USD in 2021. InsurTechs in India is transforming the way Insurance is manufactured, distributed, and utilized (claims) to the advantage of the Indian consumer.
Some important factors that lead to the success of insuretechs are:
Establish partnerships to digitally engage customers, creating personalized propositions in real life customer context and generating new leads which can be closed through, or via other digital channels
Build digitally enabled & seamless distribution
Engage with customers in targeted ways leveraging AI to detect new purchasing patterns, tailor offerings, and optimize sales processes
4. Wealthtech / Personal Finance Management
WealthTech  covers any digital solutions that are designed to facilitate the processes of wealth management
Wealthtech companies specialize in providing digital solutions and therefore form a better fit for individual investors who feel more comfortable investing using digital platforms. This digital push is increasing organic onboardings across various platforms and reaching wider audiences.
Increasing Tech savvy clientele, a new younger generation coming up as investors, and the Covid-19 pandemic, were the major factors to add to the growth of wealth tech.
The wealth tech companies offer many possibilities that resonate with their customer needs. These include (but are not limited to):
Digital trading platforms where users can trade in real-time
Social trading platforms — networks for traders, where users can exchange their cases and opinions;
Compliance tools — software that automates or facilitates activities related to ensuring regulatory compliance;
Robo-retirement Solutions
Digital wallets — software designed to analyze and manage income sources and spending;
Algorithmic trading — a method of executing orders or performing trades based on a predefined set of instructions at a high speed.
Some successful wealthtech companies in India include Zerodha, Upstox, Groww, INDWealth, ETMoney, etc.
5. Blockchain technology and cryptocurrencies
Blockchain technology or Distributed Ledger Technology can be considered a revolutionary technology that exists as an immutable block.  A blockchain collects information together in groups, known as blocks, that hold sets of information.  The goal of blockchain is to allow digital information to be recorded and distributed, but not edited. Hence, it is widely used in an entire ecosystem of fintech apps. Blockchain technology can transform regular financial processes into entirely transparent procedures built on secure and efficient transactions.
Cryptocurrencies are developed using blockchain technology. There are many cryptocurrencies that are developed using blockchain technology and are proving an investment avenue.  Cryptocurrencies in India have a somewhat limited scope due to regulatory concerns. However, blockchain technology has numerous avenues.
6. Artificial Intelligence or Machine learning [AI / ML]
Artificial Intelligence or Machine learning techniques are widely used in the development of fintech apps. AI / ML can perform and create better human strategies than humans and hence there are many fintech that uses AI / ML techniques. AI / ML services are also provided by some companies or financial institutions as a service which is also called as "Saas" (Software as a service). This is helping fintech startups to start with their ideas with the help of ready-to-use apps available for the development of their product.
7. Reg tech
Regtech or Regulatory Technology is a newly emerging area that consists of using a class of software applications for managing regulatory compliance obligations like maintaining e-KYC, etc. This is an emerging area in fintech in India and with proper security features, the banking industry and financial institutions are looking forward to obtaining services from such Regtechs. This is primarily a SaaS. Some examples of Regtech companies include finchat, regroom, etc. Using big data, analytics, and cloud-based services Reg tech has the power to transform the regulatory compliance framework in India.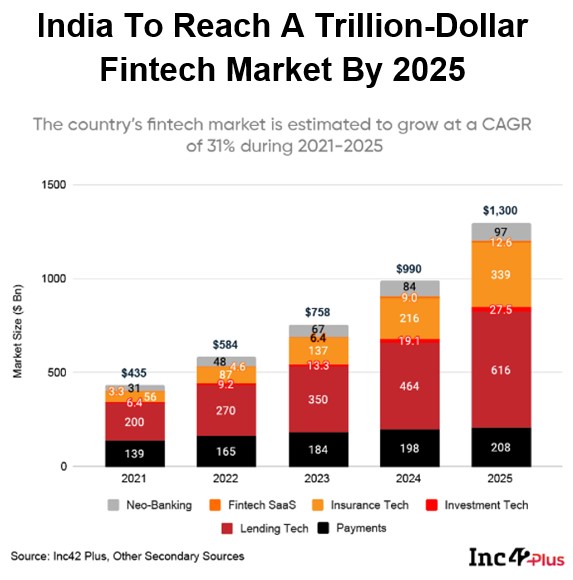 Fintech is one of the fastest-growing tech sectors, with companies innovating in almost every area of finance; from payments and loans to credit scoring and stock trading. Banks is soon going to be a service to utilize and not a place to visit. All thanks to technology. Looking at the growth of fintech startups and the fintech industry as a whole, it won't be an exaggeration to say that the future of finance lies in the development of the fintech industry.
Related Posts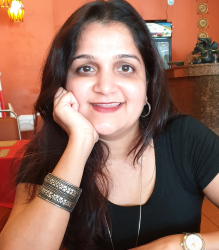 Latest posts by CA Janhavi Phadnis
(see all)
Disclaimer: The above content is for general info purpose only and does not constitute professional advice. The author/ website will not be liable for any inaccurate / incomplete information and any reliance you place on the content is strictly at your risk.
Follow us on Social Media by clicking below
Follow @financepost_in