Last updated on July 30th, 2022 at 07:55 pm
UPI123Pay
India is slowly and steadily moving towards the  "Digital India" campaign launched by Prime Minister Narendra Modi. The Government of India wants to ensure that benefit of services being provided by the Government should reach every corner of the country(especially Rural India).
Globally an alarming message was conveyed when certain worldwide prominently used payment gateways blocked their access during the Russia-Ukraine War crisis. It is the need of the hour that every country has its own unified payment gateway, dependence on international payment gateways can hurt the countrymen in times of crisis. The drastic increase in the customer base and inclination towards digital payment, UPI payments was majorly after demonetization and the COVID-19 pandemic.
In India, for a large chunk of the population owning a smartphone and/or using the internet is a luxury and not a basic need. To further deepen the digital ecosystem, reduction of transactions in cash, and financial inclusion in the country, RBI has launched a new Unified Payments Interface (UPI) payment named "UPI123Pay" for non-smartphone users/less advanced mobile phones.
What is UPI ?
UPI (United Payment Interface)  is a single-window mobile payment facility developed by NPCI that enables users to transfer money from one bank account to another without entering the bank account details just by either scanning a QR code or entering a mobile number or UPI ID.
What is UPI123Pay? 
UPI123Pay will be a three-step payment method that will neither require an internet connection nor a smartphone from the point of initiation to execution of the transaction.
Steps to use UPI123pay | 
How to start UPI123Pay? 
There is no online or offline form to be filled up before using this facility.
Step 1 – Users will have to link their bank account with a feature phone/simple phone/non-smartphone to use the facility.
Step 2 – Set a 4 digit UPI PIN using a debit card or credit card.
Step 3 –  The facility of transferring money or making payments to merchants can be done in four distinct ways mentioned below.
(I) App-based Functionality – An app will be installed on non-smartphone/ simple phone/feature phones and it will provide a similar payment service facility as smartphones provide except for the feature of scanning the QR code and making the payment. 
(II) Missed Call– Simple phone/non-smartphone users can give a missed call in order to perform routine bank transactions. They would receive an incoming call and the transaction will be processed only when a  valid UPI pin is entered for authentication.
(III) Interactive Voice Response (IVR) – Simple phone/non-smartphone users who would like to call on predetermined IVR numbers for making financial transactions without an internet connection will have to first finish the on-boarding process which may require you to answer some questions (mostly KYC related).
(IV) Proximity Sound-based Payments:  Simple phone/non-smartphone users will have to bring their phone near the merchant device to perform a financial transaction. High-frequency ultrasound waves will enable a contactless, offline data transfer between mobile phones without requiring an internet connection.
Helpline for UPI123PAY
RBI Governor also announced the 24 x 7 helpline set up by the National Payments Corporation of India (NPCI) for providing any information, resolving queries, and registering grievances on digital payments. One can visit the website  www.digisaathi.info   or use the chatbot option available or call the toll-free 24 x 7 helpline numbers 1800 891 3333.
Conclusion
The government would have certainly created a payment gateway that will be easy-to-use yet fully secured with various checks. The above facility will be majorly used by senior citizens, lower/middle class, and rural India. Hoping the less aware, less educated do not become more vulnerable and more prone to digital frauds as they will surely be the fresh target for scammers, fraudsters, and hackers.
| Hoping that technology remains a boon and not become a bane for the users |
To follow us on Social Media, please click below:
Follow us on Social Media by clicking below
Follow @financepost_in
Related Posts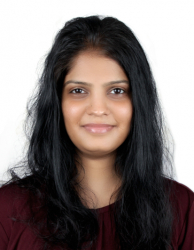 Latest posts by CA Ankita Khetan
(see all)
Disclaimer: The above content is for general info purpose only and does not constitute professional advice. The author/ website will not be liable for any inaccurate / incomplete information and any reliance you place on the content is strictly at your risk.
Follow us on Social Media by clicking below
Follow @financepost_in