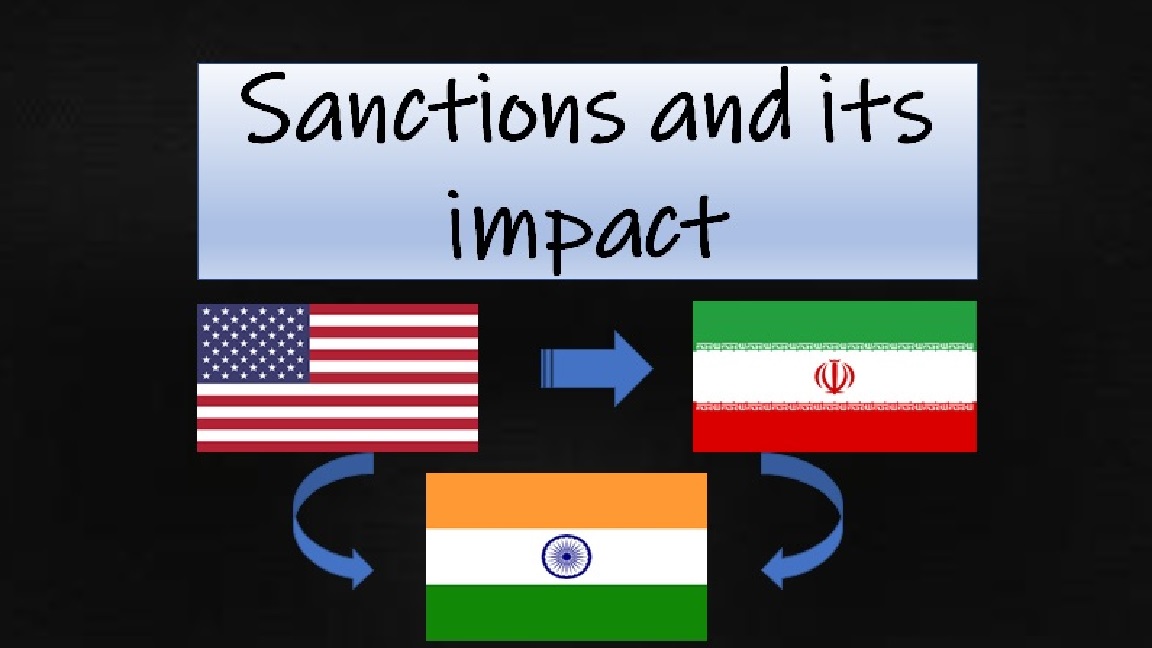 Last updated on May 15th, 2021 at 09:25 pm
What are Sanctions and how do they affect USA, Iran and India?
In the global financial world, "sanction" has gained significant importance. Especially, with the news of the US imposing sanctions on Iran, many countries including India are finding the trades with Iran vulnerable. What are Sanctions and how do they affect USA, Iran and India?
What are sanctions?
The word "Sanction" typically means approval or restriction. In the global financial industry, a sanction is a tool of governance. Sanctions are the restrictions that one country or the group of countries put on another country with certain expectations.
Sanctions are of various types:
Economic sanctions– These typically include restrictions on trade, possibly limited to certain sectors, or with certain exceptions e.g an embargo on the import and/or export of certain goods, duties on import or export of goods, software and technology or restrictions on loans and credit for certain people/companies or Limits on the number of goods that may be imported or exported or some non-tariff barriers designed to make foreign goods more expensive. Hence these sanctions can also be termed as "Trade sanctions".
Military sanctions– These are military intervention, a ban on weapons or military vehicles etc
Sports sanctions– These prevent one country's people/teams from competing in international events.
Diplomatic sanctions– Diplomatic sanctions are the reduction or removal of diplomatic ties, such as embassies, travel and visa bans etc
Sanctions on Environment
If sanctions are imposed by one country it is called "Unilateral sanction". Sometimes bloc/group of countries impose sanctions on the other country and that is called "Bilateral Sanction".
Most sanctions are economic in nature, but they may also carry the threat of diplomatic or military consequences as well.
What are the implications of a sanction?

What are Sanctions and how do they affect USA, Iran, and India?
The immediate implication of a sanction is that the country cannot carry out the regular activities and trade as it used to do before the sanctions. For eg. the Impact of import-sanction bans export by Target country.
Sanctions can increase costs to consumers and businesses in the Issuing country,
This results in economic loss through unemployment, as well as production loss in the target country
In addition, the issuing country will reduce the choice of goods and services that domestic consumers have and may increase the cost of doing business for companies that must look elsewhere for supplies.
If a sanction is made unilaterally, the target country can use a third-party country to avoid the effect of blocked imports or exports.
The issuing country generally decides to ban the transactions done through their foreign subsidiaries. This can impact other countries too.
US sanctions on Iran: What exactly is the issue?
Since 1995, the US had imposed economic, trade, banking, scientific and military sanctions against Iran. The sanctions were imposed by the international community under U.S. pressure through the United Nations Security Council.
In 2015, UN suspended and eventually lifted UN sanctions, with provisions to reimpose UN sanctions in case of non-performance by Iran, in accordance with the Joint Comprehensive Plan of Action (JCPOA)
On 8 May 18 US President announced his decision to cease the United States' participation in the Joint Comprehensive Plan of Action (JCPOA) and to begin re-imposing the U.S. nuclear-related sanctions that were lifted to effectuate the JCPOA sanctions relief, following a wind-down period.  Persons engaged in these activities are supposed to take the necessary steps to wind-down those activities.
Accordingly, departments and Agencies implemented 90-day and 180-day wind-down periods for activities involving Iran that were consistent with the U.S. sanctions relief specified in the JCPOA.  The 90 day period ended on 6 August 18 and 180 days period will end on 4 November 18.
From 6 August 18, the following sanctions are to be re-imposed:
Sanctions on the purchase or acquisition of U.S. dollar banknotes by the Government of Iran;
Sanctions on Iran's trade in gold or precious metals;
Sanctions on the direct or indirect sale, supply, or transfer to or from Iran of graphite, raw, or semi-finished metals such as aluminum and steel, coal, and software for integrating industrial processes;
Sanctions on significant transactions related to the purchase or sale of Iranian rials, or the maintenance of significant funds or accounts outside the territory of Iran denominated in the Iranian rial;
Sanctions on the purchase, subscription to, or facilitation of the issuance of Iranian sovereign debt; and
Sanctions on Iran's automotive sector
Additionally, the following is banned:
The importation into the United States of Iranian-origin carpets and foodstuffs and certain related financial transactions pursuant to general licenses under the Iranian Transactions and Sanctions Regulations, 31 C.F.R. part 560 (ITSR);
Activities are undertaken pursuant to specific licenses issued in connection with the Statement of Licensing Policy for Activities Related to the Export or Re-export to Iran of Commercial Passenger Aircraft and Related Parts and Services (JCPOA SLP); and
Activities are undertaken pursuant to General License I relating to contingent contracts for activities eligible for authorization under the JCPOA SLP.
From 4 November 18, the following sanctions will be re-imposed including sanctions above:
Sanctions on Iran's port operators, and shipping and shipbuilding sectors, including on the Islamic Republic of Iran Shipping Lines (IRISL), South Shipping Line Iran, or their affiliates;
Sanctions on petroleum-related transactions with, among others, the National Iranian Oil Company (NIOC), Naftiran Intertrade Company (NICO), and National Iranian Tanker Company (NITC), including the purchase of petroleum, petroleum products, or petrochemical products from Iran;
Sanctions on transactions by foreign financial institutions with the Central Bank of Iran and designated Iranian financial institutions under Section 1245 of the National Defense Authorization Act for the Fiscal Year 2012 (NDAA);
Sanctions on the provision of specialized financial messaging services to the Central Bank of Iran and Iranian financial institutions described in Section 104(c)(2)(E)(ii) of the Comprehensive Iran Sanctions and Divestment Act of 2010 (CISADA);
Sanctions on the provision of underwriting services, insurance, or reinsurance; and vi. Sanctions on Iran's energy sector.
In addition to this, the US announced its intention to revoke GL H, which authorized U.S.-owned or -controlled foreign entities to engage in certain activities involving Iran, as soon as is administratively feasible.
(Source: www.treasury.gov)
How does the US sanction on Iran affect India?
Iran's biggest export to Asia is Crude oil and condensate. And Iran's biggest importer in Asia is South Korea. Post the sanctions on Iran, South Korea has stopped buying oil and condensate from Iran. U.A.E.'s import from Iran also has slowed down. Japan too will not go against the US. However, China and India have not stopped any imports from Iran. China has confirmed that they will not stop but not boost the oil purchases from Iran. On the contrary, India's import from Iran has increased post the sanction announcement. (Source: Bloomberg)
Oil is an important trading commodity between India and Iran. Iran is amongst the top 3 Oil suppliers to India. At the same time, almost 80% of contractors and sub-contractors in the Oil and Gas business are either American or have U.S. base. With the ban on activities with Iran by the US-owned/controlled foreign entities the entire exploration business with being impacted.
All this can impact the Indian economy harshly.
Foreign investors in Indian refineries can be forced to dis-invest
India's refinery business will get impacted
India's crude oil purchase can get costlier
This can further increase the trade deficit of India
India's ties with world major USA can get spoilt
In short, the overall Indian economy will be impacted unless the sanctions affecting India are not relaxed.
Update:
In November 2018, the US government agreed to grant India and seven other countries, a waiver from Iran sanctions. This allows Indian oil companies to continue to import oil from Iran. The US mentioned that the relief was granted as the countries showed a "significant reduction" in oil purchase from the Persian Gulf country after the sanctions. This relief is temporary in nature.
In May 2019, the waiver granted to Indian and other countries expired and the US did not extend the exemption. As a result, India stopped buying oil from Iran since strengthening US-India relations is considered to be essential by the Indian government.
On June 24, 2019, US announced new sanctions against Iran. Click here to read more about it.
---
---
You may also like :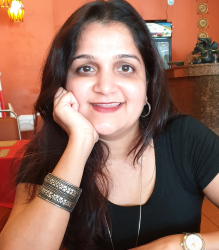 Latest posts by CA Janhavi Phadnis
(see all)
Disclaimer: The above content is for general info purpose only and does not constitute professional advice. The author/ website will not be liable for any inaccurate / incomplete information and any reliance you place on the content is strictly at your risk.
Follow us on Social Media by clicking below
Follow @financepost_in