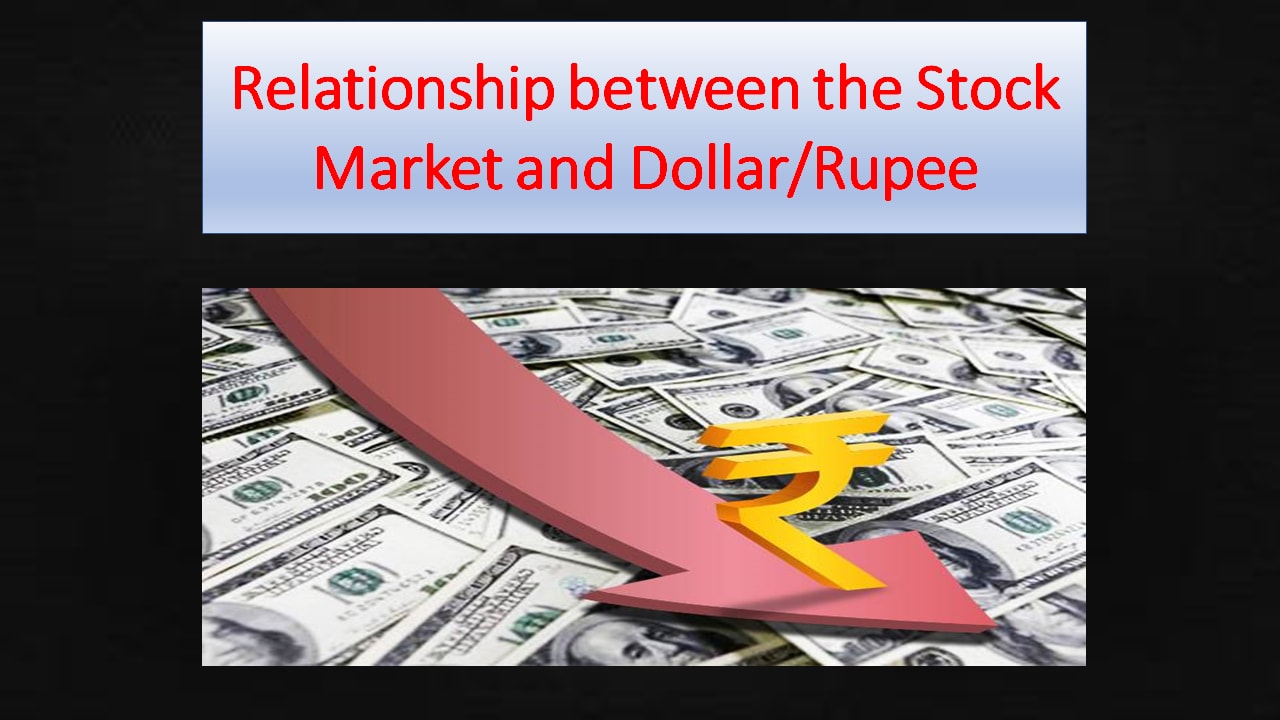 Relationship between the Stock Market and Dollar/Rupee
Over the past few days or months, equity markets, as well as the currency markets, are highly volatile.  Stock markets moved up to 38,896 and back to 37,300 in the last 1 month.  If we notice the movement of the Rupee for the same period, it is evident that when Dollar strengthens (or the Rupee weakens); the Stock market falls and vice versa. Does that mean the Stock market and Currency moves in correlation with each other? Well, that's true. There is almost 0.5 co-relation between SENSEX and Rupee. That means almost 50% of the movements in stock exchanges can be related to the movements in Rupee.
This positive correlation can be because of the following reasons:
Common Economic Factors:
Stock Market, as well as Currency markets, are generally affected by some common economic factors. Like, global markets, government policies, trade deficits, foreign reserves, monetary policies of the government, etc. Changes in these factors affect both, the Stock market as well as the Rupee.
FII flows:
India is one of the fastest-growing economies and many foreign investors invest in Indian stock markets to get high returns. To invest in markets, FIIs need to convert dollars (or their foreign currency) into Rupees and the Rupee strengthens on account of high demand. On the other hand, when FIIs start selling the shares, the market falls. FIIs convert back the Rupees into Dollars (or their currency) and the Rupee weakens.
Global cues:
Many external/global factors affect the stock market as well as currency markets like; Sentiment towards Asian markets or Oil prices etc. Rising oil prices adversely impact imports and deficits. Since India imports 80% of its oil needs, rising crude prices will weaken the currency as well as the economy.
IT Stocks and Rupee:
Many times share prices of IT companies and Rupee are negatively co-related. That means, when the Rupee weakens, the stock prices of these companies go up and vice-versa. This is because export-oriented IT companies earn foreign exchange or make profits outside India with an export of goods and services. On weak Rupee or strengthening Dollar, the profit expectations of IT companies increase because of the translation of profits at higher exchange rates. This moves up the stock prices of IT companies.
So, if you are a regular investor, tracking currency markets along with stock markets can provide you better insight into the performance of the market as a whole or the performance of particular stocks. Keep investing and stay updated.
You may also like: