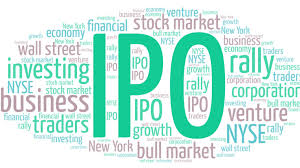 IPOs Upcoming in March 2021
The market had seen around 15 IPOs coming up in the calendar year 2020; mostly in the later half of the year. Many of the IPOs have given hefty returns to investors in the form of listing gains like Route Mobile, Chemcon Speciality, Mrs Bectors to name a few.
Around 8 IPOs like IRFC, Nureca, Heranba, RailTel, Stove Kraft among others have already been launched since January in the year 2021 with the list of upcoming IPOs adding on. Indigo Paints have given fantastic returns to investors with significant listing gains. Check IPO Performance tracker.
Here, find the companies planning to launch their IPOs . The following companies have filed their DRHP with SEBI.IPOs Upcoming in March 2021
| | | | | |
| --- | --- | --- | --- | --- |
| IPOs Likely in Year 2021 | | | | |
| Company Name | Status | DRHP/RHP | Date of DRHP/RHP filing | Approximate  IPO Size |
| Shriram Properties Limited | | DRHP filed | Apr 9 2021 | Rs 800 cr |
| Clean Science and Technology Ltd | | DRHP filed | Apr 6 2021 | To Be Updated |
| Tatva Chintan Pharma | | DRHP filed | Mar 31 2021 | Rs 450 cr |
| Jana Small Finance Bank | | DRHP filed | Mar 31 2021 | To Be Updated |
| Exxaro Tiles Limited | | DRHP filed | Mar 15, 2021 | To Be Updated |
| Rolex Rings Limited | | DRHP filed | Mar 17, 2021 | To Be Updated |
| Utkarsh Small Finance Bank Limited | | DRHP filed | Mar 5 2021 | Rs 1350 cr |
| Montecarlo Limited | | DRHP filed | Mar 8 2021 | To Be Updated |
| Paras Defence and Space Technologies Limited | | DRHP filed | Mar 9 2021 | To Be Updated |
| Krishna Institute of Medical Sciences Limited | | DRHP filed | Feb 26 2021 | Rs 700 cr |
| Shyam Metallics and Energy Limited | | DRHP filed | Feb 26 2021 | Rs 1107 cr |
| Sona BLW Precision Forgings Limited | | DRHP filed | Feb 24 2021 | Rs 6000 cr |
| Aarohan Financial Services Limited | | DRHP filed | Feb 15 2021 | Rs 850 cr |
| Seven Islands Shipping Limited | | DRHP filed | Feb 15 2021 | Rs 600 cr |
| Indian Pesticides Limited | | DRHP filed | Feb 11 2021 | Rs 800 cr |
| Aadhar Housing Finance | | DRHP filed | Jan 25 2021 | Rs 7300 cr |
| ESAF Small Finance Bank | | DRHP filed | Dec 1 2020 | Rs 976.24 cr |
Related Posts
[/su_table]