Clean Science and Technology Limited IPO
Incorporated in November 2003 in Pune, Clean Science and Technology Limited is engaged in manufacturing critical specialty chemicals. The IPO of Clean Sciences is slated to open on 7th July with an offer size of Rs 1546.62 crore. Offer details follow:
Price Band/Offer dates/Offer Size of Clean Science and Technology Limited IPO
[su_table]
Offer Details
Offer Size
Rs 1546.62 crore
of which
Fresh Issue
NIL
Offer for sale
Rs 1546.62 crore
Price Band
Rs 880-900 per share
Offer Period
July 7- July 9, 2021
Offer Structure
QIBs: upto 50% of the offer
NIIs: upto 15% of the offer
RIIs : upto 35% of the offer
Market Lot
Minimum 1 lot; 16 shares (Rs 14,400)
Maximum 13 lots; 208 shares (Rs 1,87,200)
Listing on
BSE, NSE
BRLM's
Axis Capital, JM Financial, Kotak Investment Banking
Registrar
LinkIntime
[/su_table]
The company would not receive any proceeds from the issue as the issue is proposed to be entirely an offer for sale and there would be no fresh issue.
Business Review of Clean Science and Technology Limited IPO
The Issuer is the largest manufacturer globally of MEHQ, BHA, Anisole, and 4-MAP, in terms of manufacturing capacities as of December 31, 2020. The company focuses on designing and implementing 'clean' chemistries based on catalytic technology developed in-house. This results in current production processes with zero liquid discharge or releases only water as discharge.
The product portfolio and their contribution to sales are as follows:
Performance Chemicals, comprising MEHQ, BHA, and Ascorbyl Palmitate (69.93%)
Pharmaceutical Intermediates, comprising Guaiacol and DCC (15.16%)
FMCG Chemicals, comprising 4- MAP and Anisole (12.82%)
Other Products, comprising acetic acid, tertiary butyl toluene, ortho cresol, and para cresol, are generated as by-products of our manufacturing processes (1.02%)
The specialty chemicals produced have a wide range of applications catering to industries like acrylic fibers, agrochemicals, pharmaceuticals, food packaging, personal care, and various others. The products are used as key starting level materials, as inhibitors, or as additives. The customers include manufacturers and distributors in India as well as other regulated international markets including China, Europe, the United States of America, Taiwan, Korea, and Japan. Key customers include Bayer AG, SRF Limited, Gennex Laboratories Limited, Nutriad International NV, and Vinati Organics Limited.
Revenue from exports accounted for 60% of total sales for FY20.
The Issuer has two certified production facilities in India with 11 production lines, strategically located at Kurkumbh (Maharashtra). The facilities have a combined installed capacity of 28,060 MTPA and 29,900 MTPA as of March 31, 2020, and December 31, 2020, respectively, and capacity utilization rates of 62.95% and 52.43% (unannualized) for FY2020 and the 9M FY21 respectively.
The Issuer is in the process of setting up a third facility adjacent to existing facilities at Kurkumbh which is proposed to be used to manufacture Anisole and certain Performance Chemicals, including MEHQ. A fourth facility is also proposed at Kurkumbh which would be utilized to manufacture stabilizer and other intermediates for application in pharmaceutical, flavors and fragrance, and agriculture industries.
GR Infraprojects IPO also opens on 7th July: 
Fundamental Analysis- GR Infraprojects IPO
Promoters of Clean Sciences and Technology Limited
Ashok Ramnarayan Boob, Siddhartha Ashok Sikchi, and Krishnakumar Ramnarayan Boob, and Parth Ashok Maheshwari.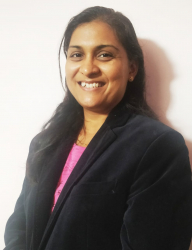 Latest posts by CA Priyanka Choudhary Jain
(see all)
Disclaimer: The above content is for general info purpose only and does not constitute professional advice. The author/ website will not be liable for any inaccurate / incomplete information and any reliance you place on the content is strictly at your risk.
Follow us on Social Media by clicking below
Follow @financepost_in