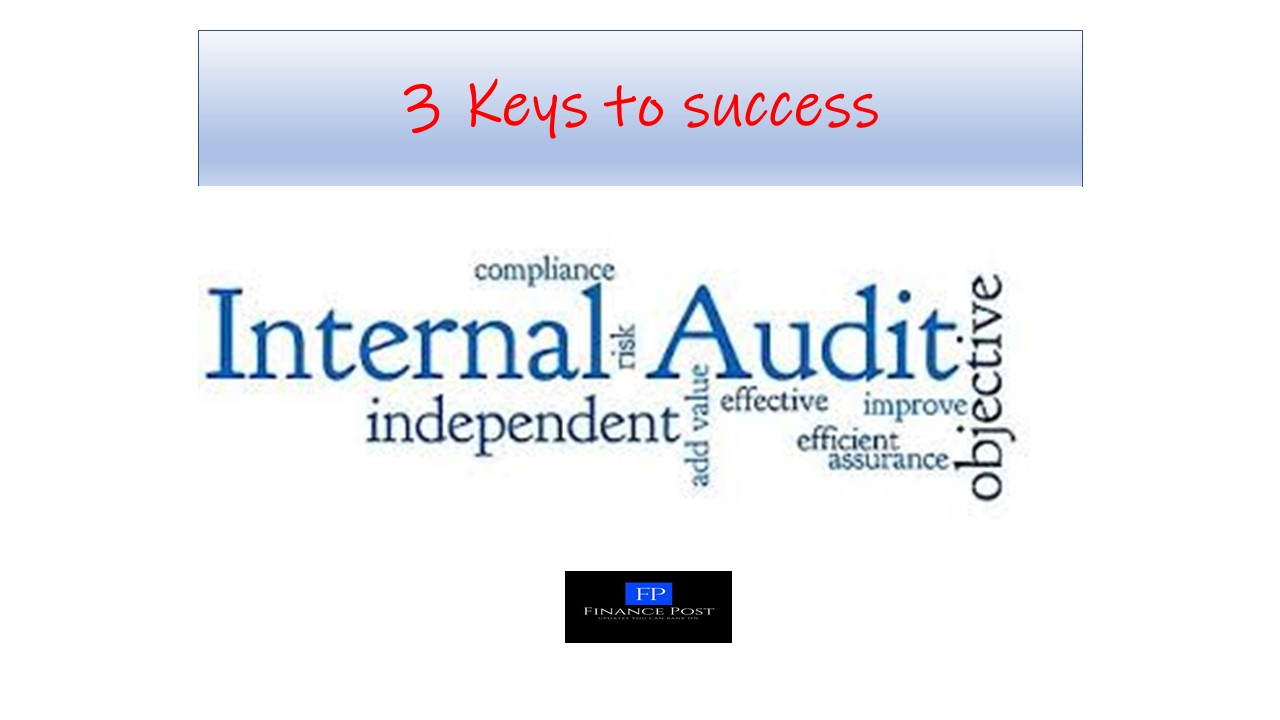 3 keys to a successful internal audit
Internal Audit Department is an important function of an organization. At the same time, it is one of the routine functions, and in my opinion, it's one of the most neglected tools for improvement. Many organizations carry internal audits as a mandatory requirement and confine the audit plan to areas of finance or revenue leakage rather than spreading it to the entire operational framework. This rather reduces the importance of the internal audit and perhaps makes themselves unpopular amongst the auditees. To avoid this; every internal audit function should periodically review the following three key areas or pre-requisites: 3 keys to a successful internal audit
Audit Plan and Staffing
Audit planning is a dynamic process and it begins well in advance. Each internal Audit Plan is different and is tailor-made considering the needs of the auditee. Hence, audit planning involves a significant amount of dialogue and interaction between the auditors and auditees. Typically Audit Plan is prepared by carrying out discussions with the senior management and the Audit Committee.
While writing an effective Audit Plan, one should start with identifying all the business areas. One should assess the risk of each area using a standard methodology/risk rating methodology.
Appropriate staffing is of utmost importance while planning an audit. The skills of the resources should be evaluated and the planning should be done accordingly.
Many times the audit plan is determined by considering the skill sets of available resources. Alternatively, a planned audit is carried out by auditors with no or less expertise. In both cases, the success of the audit is unpredictable. For eg., Many internal audit departments staff CAs and Finance professionals in the department and hence do not consider the key business processes like HR or Technology, etc as an internal audit area. In some cases, the Technology audit is also performed by finance professionals. In both of these cases, the success of the audit is unpredictable.
Right Planning with appropriate resources having appropriate skill sets is an essential requirement of a successful audit.
After all, if you fail to plan right, you plan to fail!
Focus on Improvements
The primary difference between an Internal Audit and an External Audit is "Focus on improvements". (Click here to read more about internal and external audits). The internal auditor should always concentrate on the "processes" and risks involved in a business area. He should ensure that an effective risk mitigation plan or controls associated with it are in place. Any improvement in the existing process that will lead to a better business process should be the primary focus area. A mere fact or flaw-finding attitude will never lead to success in Internal Audit.
For this, an internal auditor should possess qualities like  Analytical and critical thinking; Good communication skills, and business acumen.
Independence
Audit independence is a key prerequisite to any successful internal audit. The Internal Audit is a function that primarily reports to the management or to the Board of the company. At the same time, for all practical reasons, internal auditors who are employees of the company report to the CFO or MD of the company. This can restrict the freedom of the auditors. However, the auditors should be fierce and objective in their performance. Only in an independent and unbiased environment, the auditors can perform their best. Hence it is the responsibility of the organization and senior management to create an environment that is free from conditions that threaten the ability of the internal audit activity to carry out internal audit responsibilities in an unbiased manner.
---
---