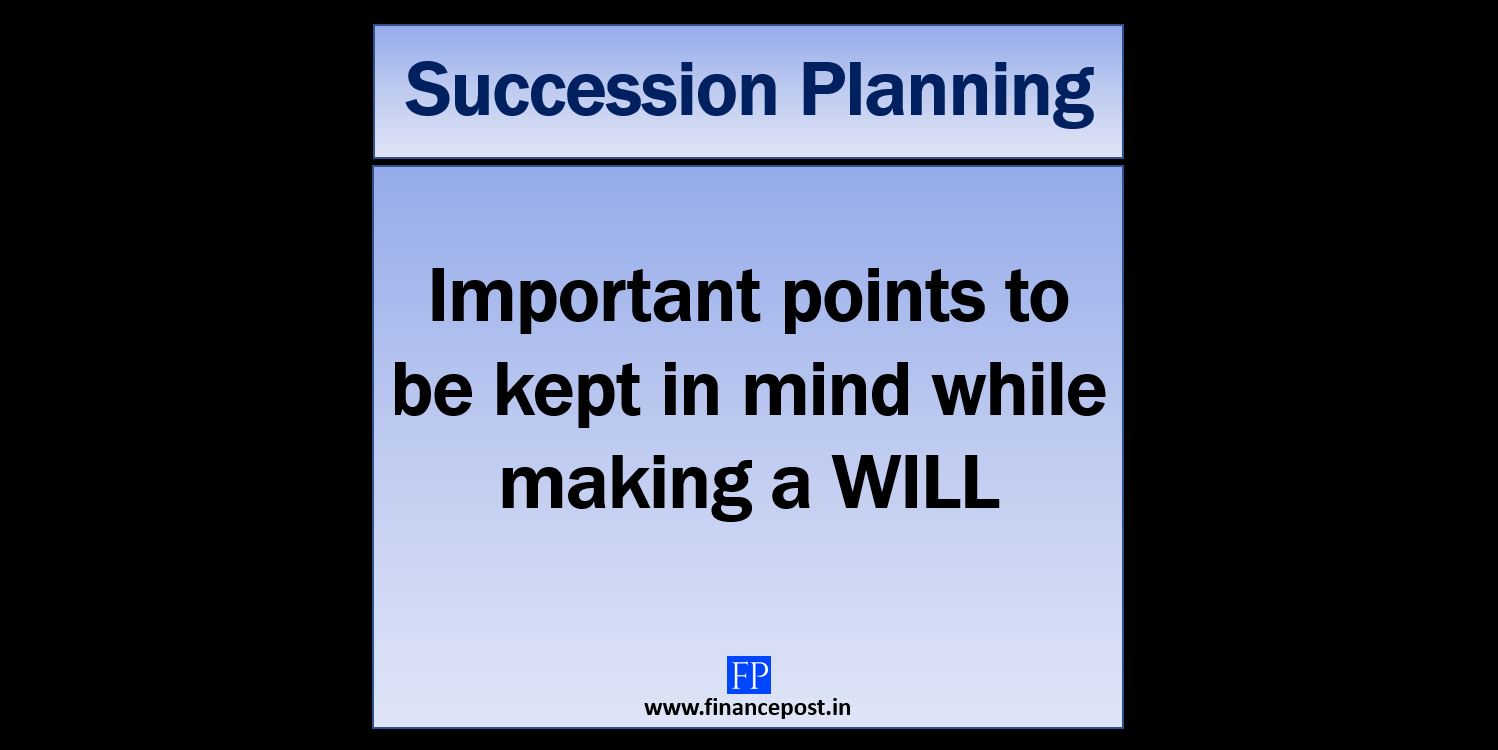 Last updated on May 15th, 2021 at 09:17 pm
Important points to be kept in mind while making a WILL
A WILL is a desire of a person to manage and distribute properties after his death, It can be executed only after the death of the person.
It can be amended any number of times.
It is always advisable to prepare a WILL to avoid disputes and easy succession of estates.
Any major person can make WILL who is in sound mind in the ordinary course.
A WILL may also have an

in-terrorem clause

, means a person who challenges the WILL, will not get any share in the property.
It is always preferred to have separate WILLS than the joint/mutual WILL by couples, in certain conditions if the partner wants to bind certain conditions then Joint WILL is preferred.
A WILL can be typed, handwritten not necessarily on stamp paper, it can be on simple plain paper also.
But a clear and detailed WILL which is legitimate to read and understand is advisable.
It should be signed by two witnesses and also the executioner to be appointed for the distribution of assets.
It is preferred to have as much as details possible about the assets.
The distribution of assets should be clearly stated to avoid disputes.
The date should be clearly mentioned as the last WILL shall be regarded as final WILL.
If a person is excluded as a beneficiary, it is advisable to give reasons like a huge amount is spent on his education, marriage, etc.
It is advisable in case of foreign assets to prepare separate WILL to avoid Foreign Laws for the Estates in India.
It is advisable to take a Physician certificate and attach it with WILL to prove that at the time of preparation of WILL, the person was in sound mind and health.
It is advisable to register a WILL, it will have more credibility and genuineness, alternatively, it can be notarized.
Even registered deed can be superseded by subsequent unregistered WILL.
Once the WILL is executed before the court, after verification the court issues Probate and the assets are distributed on such order.
---
You may also like :
Latest posts by CA Kalpesh Doshi
(see all)
Disclaimer: The above content is for general info purpose only and does not constitute professional advice. The author/ website will not be liable for any inaccurate / incomplete information and any reliance you place on the content is strictly at your risk.
Follow us on Social Media by clicking below
Follow @financepost_in