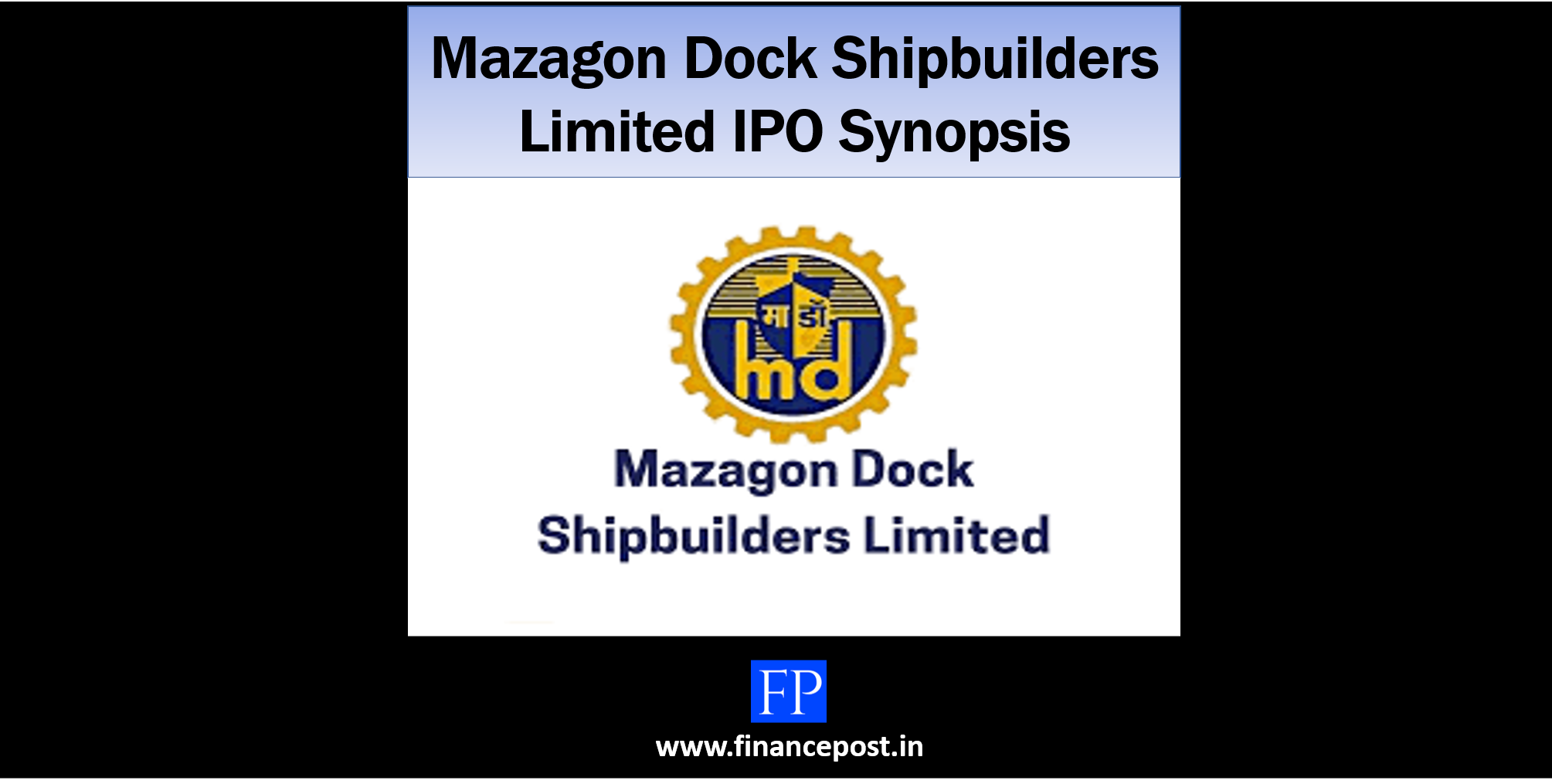 Last updated on May 9th, 2021 at 01:46 pm
Mazagon Dock Shipbuilders Limited IPO Synopsis
Mazagon IPO size
Incorporated in Bombay in the year 1934, Mazagon is coming up with an IPO of 30,599,017 equity shares of the face value of Rs 10 each amounting to Rs 444 crore. It is purely an offer for sale and the company would not receive any proceeds from the issue.
The offer includes 345,517 equity shares reserved for eligible employees.
Mazagon price band
Rs135 – Rs145 per equity share.
Mazagon Open and Close date
Open Date: 29th September 2020
Close Date: 1st October 2020
BRLM of Issue:
Yes securities
Axis Capital
Edelweiss Financial Services Limited
IDFC Securities
JM Financial
Registrar to the issue
Alankit Assignments Limited
Strengths
Only public sector defence shipyard constructing conventional submarines. Defence public sector undertaking (wholly owned by GoI) shipyard under the Department of Defence Production, MoD with a maximum shipbuilding and submarine capacity of 40,000 DWT (Source: CRISIL Report), engaged in the construction and repair of warships and submarines for the MoD for use by the Indian Navy and other vessels for commercial clients. The only shipyard to have built destroyers and conventional submarines for the Indian Navy.
Business Divisions of Mazagon Dock are:
Shipbuilding: includes the building and repair of naval ships.
Submarine Heavy Engineering: includes building, repair and refits of diesel-electric submarines.
Also delivered cargo ships, passenger ships, supply vessels, multipurpose support vessels, water tankers, tugs, dredgers, fishing trawlers, barges and border outposts for various customers in India as well as abroad.
The location provides a strategic advantage and promotes a closer association with vendors and customers. The shipyard is strategically located on the west coast of India, on the sea route connecting Europe, West Asia and the Pacific Rim, a busy international maritime route. Customers, being the MoD and Indian Coast Guard and vendors being based in Mumbai which results in closer co-ordination and greater efficiencies.
Mazagon is exploring the possibilities of developing a greenfield shipyard at Nhava, Navi Mumbai with a shiplift, wet basin, workshops, stores and buildings and a ship repair facility spread over an area of 37 acres.
Strong order book. As of July 31, 2020, the order book for shipbuilding and submarines and heavy engineering was Rs 54,074 crore comprising of three major shipbuilding projects and two submarine projects.
The financial performance of Mazagon Dock has remained strong with an increasing trend seen in the revenues. Revenues for FY20 has increased to Rs 5535 crore from Rs 5204 crore in FY19.
Though volatility is seen in the bottom line with variations in PAT and EBITDA on a YoY basis. PAT has reduced by 10% to Rs 458.01 crore in FY20 as against Rs 513.01 crore in FY19 because of increased employee benefit expenses and subcontracting expenses.
Operating and net margins are reasonable at 14.92% and 8.27% in FY20 and FY19 respectively. RoNW is 14.92% in FY20.
Challenges
Diversifying into international markets.
Highly dependent on the Indian Navy for contracts. As of July 31, 2020, Order Book from the MoD was Rs 54074 crore which constitutes 100% of the Order Book. Diversifying the revenue streams by focussing on ship repairing activities in the future to reduce dependency on MoD for future orders remains a key challenge.
Higher working capital requirements.
Conclusion
The peers of Mazagon include Cochin shipyard (P/E,7.6), Reliance Naval and Engineering (NA) and Garden reach Shipbuilders and Engineers Limited (P/E, 14.91). The P/E at the upper band of the issue price comes at 6.78 which is low when compared to the average industry P/E of 11.25 which makes the issue attractively priced. At NAV of Rs 152.17 in FY20, P/BV comes at 0.95. Looking at good valuations and reasonable financial performance, investors may subscribe for the long term.
Related Posts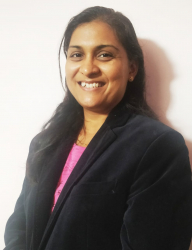 Latest posts by CA Priyanka Choudhary Jain
(see all)
Disclaimer: The above content is for general info purpose only and does not constitute professional advice. The author/ website will not be liable for any inaccurate / incomplete information and any reliance you place on the content is strictly at your risk.
Follow us on Social Media by clicking below
Follow @financepost_in