Last updated on May 15th, 2021 at 09:14 pm
IRFC IPO Subscription Status
IRFC IPO worth Rs 4600 crore is open for subscription during Jan 18- Jan 20 at a price band of Rs 25-Rs 26 per equity share. Investors can apply for minimum lot size of 575 shares (Rs 14950). Post issue the promoter holding (Govt. of India) would reduce to 85%. 
IRFC raised Rs 1398 crore from the anchor investors. The anchor investors include:
HDFC Trustee Company Ltd IRFC IPO Subscription Status
Nippon Life India Trustee Ltd, Government of Singapore
Monetary Authority of Singapore
Kuwait Investment Authority Fund
Kotak Mahindra (International) Ltd
Goldman Sachs (Singapore) PTE
Tata AIG General Insurance Co Ltd and Aditya Birla Sun Life Insurance Co Ltd.
[table id=48 /]
[table id=49 /]
IRFC raises funds to meet the capex requirements of Indian Railways. The company benefits because of its direct dealings with the Central Govt, with very low risk of defaults and payment delays. margins are determined at the end of each fiscal by MoR (Ministry of Railways). Key risks for the company could be lowering of margins by the MoR, a cut in the railway infrastructure spends by the government and privatisation of the railway network.
IPO Recommendations
Choice Broking: Subscribe
Capital Via: Subscribe
GEPL Capital: Subscribe
Samco Securities: Subscribe for short term
Coming up
Check IRFC allotment
https://ris.kfintech.com/ipostatus/ipos.aspx
Indigo Paints IPO Details and Analysis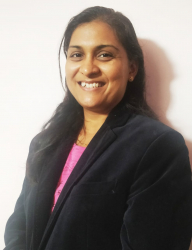 Latest posts by CA Priyanka Choudhary Jain
(see all)
Disclaimer: The above content is for general info purpose only and does not constitute professional advice. The author/ website will not be liable for any inaccurate / incomplete information and any reliance you place on the content is strictly at your risk.
Follow us on Social Media by clicking below
Follow @financepost_in