Last updated on January 20th, 2021 at 09:47 am
Indigo Paints IPO Details and Analysis
Indigo paints is launching its IPO worth Rs 1176 crore on 20th Jan 2021. The issue comprises of fresh issue and offer for sale by Sequoia Capital and the promoters of the company. The offer also includes reservation of upto 70000 equity shares for subscription by eligible employees.
Indigo Paints Offer Details
[table id=46 /]
Business Profile of Indigo Paints
Headquartered in Pune, Indigo Paints manufacture a complete range of decorative paints including emulsions, enamels, wood coatings, distempers, primers, putties and cement paints. The company has an extensive distribution network across 27 states and seven union territories as of September 30, 2020. As of March 31, 2018, 2019, and 2020, distribution network comprised 33, 33 and 36 depots, and 9,210, 10,246 and 11,230 active dealers in India, respectively. As of September 30, 2020, Indigo Paints had an employee base of 666 employees. Indigo Paints IPO Details and Analysis
The company has introduced certain differentiated products in the decorative paint market in India, which includes Metallic Emulsions, Tile Coat Emulsions, Bright Ceiling Coat Emulsions among various others (called as Indigo differentiated products). Revenue generated from sale of Indigo Differentiated Products represented 26.68%, 27.58%, and 28.62% of the total revenue from operations in Fiscal 2018, 2019 and 2020, respectively. Traditional media outlets, relationship with celebrity brand ambassador, and network of dealers are utilised to promote the brand and products.
As of September 30, 2020, the company owns and operates three manufacturing facilities located in Jodhpur (Rajasthan), Kochi (Kerala) and Pudukkottai (Tamil Nadu) with an aggregate estimated installed production capacity of 101,903 kilo litres per annum ("KLPA") for liquid paints and 93,118 metric tonnes per annum ("MTPA") for putties and powder paints.
The product portfolio comprises of:
Emulsion paints
Enamels and Wood coating
Cement paints and Putty
Distempers, primers and others.
Indigo Differentiated products
The products are categorised into four price points: Platinum Series, Gold Series, Silver Series and Bronze Series.
Key Business Risk
65% of the decorative paint industry is dominated by the four major players. Hence, faces stiff competition and paint industry is a high capital intensive business.
Significant portion of sales derived from the state of Kerala. In Fiscal 2020, revenue generated from sales in the state of Kerala represented 34.56% of revenue from operations and revenue generated from Southern region (comprising states of Karnataka, Kerala, Tamil Nadu, Telangana, Andhra Pradesh, Pondicherry) represented 46.33% of our revenues from operations in Fiscal 2020. Any natural calamity or change in social economic policies of the region could adversely impact the business.
Financial Review
Total revenue from operations reduced 4.8% to Rs 260.24 crore in H1FY21 from Rs 273.30 crore in H1FY20.  But PAT increased to Rs 27.2 crore H1FY21 from 5.9 crore in H1FY20. Revenues reduced during the six months due to the nationwide lockdown imposed during the pandemic but at the same time profits increased with reduced expenses.  Financial performance for the last three fiscals has remained strong. For FY20, revenues increased by 16.65% to Rs 624.8 crore from Rs 535.63 crore driven by entering new markets, and increased demand for the products. PAT has also increased to Rs 47.71 crore for FY20 as against Rs 27.03 crore in FY19. Operating and the net margins show an increasing trend since the last three fiscals.
Debt to equity is low at 0.23 in FY21. Indigo Paints posted a strong return on net worth of 24.21% in FY21.
Key Financial Risk
Higher advertising and promotion cost to build its brand. Indigo has spent around 12% (marketing cost as % of sales on advertising) as compared to 3-6% being spent by its peers. It also has high outward freight cost as compared to the peers.
| | | | | | |
| --- | --- | --- | --- | --- | --- |
| Particulars | | | | | (In Rs crore) |
| Revenue from operations | 430.99 | 259.42 | 624.8 | 535.63 | 401.48 |
| PAT | 38.44 | 27.19 | 47.71 | 27.03 | 13.16 |
| Total Assets | 608.73 | 411.29 | 421.96 | 373.18 | 297.39 |
| Cash generated from operations | 74.64 | 53.16 | 72.34 | 51.59 | 23.84 |
Valuation of Indigo Paints and peer comparison
The P/BV of Indigo paints at NAV of Rs 43.69 (FY20) comes at 34.10. At the upper price band of Rs 1490 and EPS being 10.61 for FY21, P/E is 140.43 which is higher than the industry P/E at 115.33.
The company has grown by investing in brand building and has outperformed its peers Asian Paints, Berger Paints and others. CAGR from FY10-FY19 for Indigo has been 41.9% as compared to 12.8% of Asian Paints and 4.9% of Berger Paints. Also, the company has performed better during the pandemic with its revenue from operations falling by 5% as against 20% fall for Asian Paints.
| | | | | | |
| --- | --- | --- | --- | --- | --- |
| Peer comparison |  Growth in revenue from operations (FY20) | Growth in Revenue from operations (H1FY21) | EBITDA margin (FY20) | Net Margin (FY20) | Return on net worth (FY20) |
| Asian Paints | 4.90% | -19.50% | 22.40% | 15.40% | 27.39% |
| Berger Paints | 3.20% | -21.60% | 16.80% | 12.30% | 24.66% |
| Kansai Nerolac | -4.50% | -30.30% | 15.80% | 10.80% | 13.72% |
| Akzo Nobel | -8.80% | -36.10% | 14.20% | 8.90% | 19.18% |
| Indigo Paints | 16.60% | -4.90% | 14.60% | 7.70% | 24.27% |
Outlook and Conclusion 
The Indian paint industry has been witnessing a gradual shift in the preferences of people from the traditional whitewash to high-quality paints like emulsions and enamel paints, which is providing the basic stability for growth of Indian paint industry. The pandemic has impacted the sales for the H1FY21 for the overall paint sector but the decorative paint segment might see a recovery. Further, healthy profitability and strong balance sheet would continue to support the credit quality of the paint makers.
Indigo Paints is the fifth largest company (market share of about 2%) in the Indian decorative paint industry in terms of revenue from operations for FY 20. The company's prominence in product innovation has directed the company towards a higher growth rate. Indigo's innovative products have helped them expand their distribution reach, as most retailers aspire to stock their unique products.  The company has also leveraged on the word-of-mouth publicity to create a niche space in the market. Hence, investors might subscribe to this IPO.
Link to Indigo IPO DRHP
https://www.sebi.gov.in/filings/public-issues/nov-2020/indigo-paints-limited-drhp_48167.html
IRFC IPO opens Tomorrow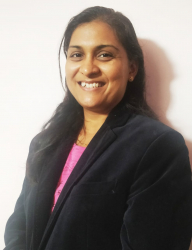 Latest posts by CA Priyanka Choudhary Jain
(see all)
Disclaimer: The above content is for general info purpose only and does not constitute professional advice. The author/ website will not be liable for any inaccurate / incomplete information and any reliance you place on the content is strictly at your risk.
Follow us on Social Media by clicking below
Follow @financepost_in