Last updated on March 25th, 2021 at 10:25 pm
Mrs Bectors IPO- Details, Review Analysis
Mrs Bectors Food Specialities is launching an IPO of Rs 540.5 crore. The offer comprises of an offer for sale (Rs 500 crore) and a fresh issue (Rs 40.5 crore). Shares are offered for sale by Linus Private Limited (Rs 245 crore), Mabel Private Limited (Rs 35 crore) , GW Confectionary Pte Ltd (Rs 27.5 crore)and GW Crown Pte Ltd (Rs 192.5 crore)
Offer Details follow:
[table id=34 /]
Business Background of Mrs Bectors Food Specialities 
Incorporated in the year 1995, Mrs Bectors Food Specialities Limited (hereinafter referred as 'BFS') is in the business of manufacturing biscuits such as cookies, creams, crackers, digestives and glucose. The products are sold with the brand of Mrs. Bector's Cremica. BFS is also engaged in manufacturing of breads, buns, pizza bases and cakes under the brand English Oven. Customers include retail consumers in 26 states within India and reputed institutional customers with pan-India presence. BFS had exported biscuits under own brand as well as under third party private labels to 64 countries during FY20. Mrs Bectors IPO- Details, Review Analysis
BFS product portfolio includes two categories:
Biscuits – Mrs. Bector's Cremica is the leading biscuit brand in the premium and mid-premium segment in Punjab, Himachal Pradesh, Jammu-Kashmir and Ladakh. This segment contributed 59.20%, 69.65% and 60.82% of revenue from operations for FY20, Q1FY20, and Q1FY19 respectively. BFS also manufactures oreo biscuits and chocobakes cookies on contract basis for Mondelez India Foods Private Limited.
Bakery Products – Products like bread, buns, pizza are manufactured under the brand English Oven catering to premium segment in Delhi NCR, Mumbai and Bengaluru. This segment contributed 17.09%, 21.08% and 16.19%, of revenue from operations for FY20, Q1FY20, and Q1FY19 respectively. BFS also supplies buns in India to reputed QSR chains like Burger King India Limited, Connaught Plaza Restaurants Private Limited, Hardcastle Restaurants Private Limited, and Yum Restaurants (India) Private Limited.
The products are manufactured at in-house six manufacturing facilities located in Phillaur and Rajpura (Punjab), Tahliwal (Himachal Pradesh), Greater Noida (Uttar Pradesh), Khopoli (Maharashtra) and Bengaluru (Karnataka). The manufacturing facilities are strategically located in proximity to the target markets to minimise the freight and logistics related time and expenses.
Financial Highlights Of Bectors Food
A rising trend is seen in the financial performance for H1FY21 as compared to the previous years. For the six months, revenue from operations have increased to Rs 438.56 crore (20%increase) as against Rs 366.21 crore in H1FY19. This was due to increased sale of products in domestic as well as export category and price revision undertaken in October 2019.
Total revenues for FY20 reduced by 2.70% to Rs 764.98 crore from Rs 786.03 crore in FY19. The decline is attributable to reduction in supply of bakery products to QSR customers and reduction in export of biscuits to African countries.
PAT is showing a reducing trend in FY20 and FY19 when compared to corresponding last year. For FY20, PAT reduced by 10% to Rs 29.80 crore from Rs 33.18 crore due to the increased finance cost and depreciation cost.
Operating margins have been consistent at 12% since the last three fiscals. Net margins are 3.89% and 4.22% for FY20 and FY19 respectively.
[table id=35 /]
Peer Comparison
BFS faces competition from various domestic and multinational companies in India, some of which have larger market presence compared to BFS. The competitors include players such as Britannia Industries Limited, Parle Biscuits Private Limited, Nestle, ITC Limited and Anmol Industries Limited. BFS also face competition from certain regional players such as Surya Agro Food Limited.
Valuation
The P/BV is 5.16 at NAV of Rs 55.76 as at 31st March 2020. At upper band price of Rs 288, P/E is 49.74 as against the industry average of 63.92.
Sector Outlook and Conclusion
The packaged food industry has seen sustainable growth in India due to the increase of packaged food consumption and awareness, and demand for quality products. Coronavirus outbreak is expected to have a positive impact on the packaged foods due to rising consumer awareness.
As per RHP, according to the Technopak Report, the premium and mid-premium category biscuits market is expected to grow at a CAGR of 9.5% from FY20 to FY25.  And the market for breads and buns retail market in India is estimated to grow at a CAGR of 9% from FY20-FY25. The outlook for the sectors remains promising although with high competition among the organised and the unorganised players competing for the market share. 
Mrs Bectors Cremica is one of the leading brands in biscuits in North India and English oven is a growing brand in breads segment. BFS has made substantial investments of approx. Rs 258 crore to increase the capacities which has resulted in increased sales volumes in the last three fiscals but profitability remains static.
Fresh issue proceeds are proposed to be further utilised for new production line for biscuit segment. The financial performance has been stable since the last three fiscals with rising trend seen in H1FY21. But BFS's capability to sustain this performance amidst the highly competitive food industry needs to be tracked. The GMP of the issue is at high levels quoting at Rs 180 on 12th Dec 2020. Hence, one may subscribe for listing gains or mid term.
Related Posts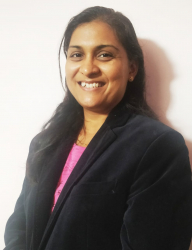 Latest posts by CA Priyanka Choudhary Jain
(see all)
Disclaimer: The above content is for general info purpose only and does not constitute professional advice. The author/ website will not be liable for any inaccurate / incomplete information and any reliance you place on the content is strictly at your risk.
Follow us on Social Media by clicking below
Follow @financepost_in