Last updated on May 8th, 2021 at 08:28 pm
Mrs Bectors IPO Subscription Status
The IPO of Mrs Bectors Foods, bakery products manufacturer subscribed 198 times on 17th December 2020, on the last day of the issue. The company raised Rs 162 crores from the anchor investors on 14th December 2020.
The issue received a huge response from the NII category, it got subscribed by 620 times on the final day. The offer got bids for 262.1 crore equity shares against the 1.32 crore equity shares offered excluding the anchor book as per the data available. It got listed on BSE and NSE on 24th December 2020 at a 74% premium over its issue price of Rs 288.
Subscription Details
[table id=36 /]
Fresh issue proceeds of Rs 40.5 crore would be utilized to establish a new production line for the biscuit segment.
The GMP of Mrs. Bectors Food IPO is showing a rising trend. GMP was Rs 220 on 15th December 2020 which increased from Rs 200 on 12th December 2020. Looking at the oversubscription levels and the market sentiments prevailing currently, listing gains cannot be ruled out. The issue would close tomorrow on 17th December 2020.
Important Dates of Mrs Bectors IPO and Lot details
[table id=37 /]
Related Posts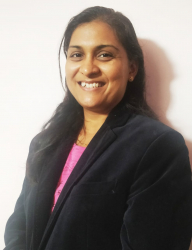 Latest posts by CA Priyanka Choudhary Jain
(see all)
Disclaimer: The above content is for general info purpose only and does not constitute professional advice. The author/ website will not be liable for any inaccurate / incomplete information and any reliance you place on the content is strictly at your risk.
Follow us on Social Media by clicking below
Follow @financepost_in