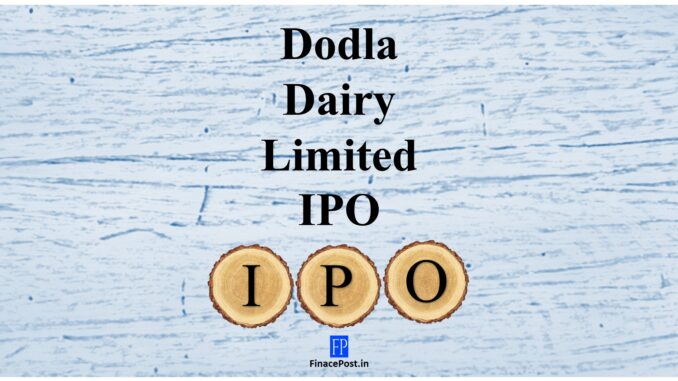 Last updated on June 16th, 2021 at 01:36 pm
Dodla Dairy Limited IPO
Incorporated in the year 1995, Dodla Dairy launches its IPO amounting to Rs 520 crore which opens on 16th June 2021. The company's registered office is in Hyderabad. Offer Details follow:
Offer Details of Dodla Dairy Limited IPO
[su_table]
Offer Details
Offer Size
Rs 520.18 crore
of which
Fresh Issue
Rs 50 crore
Offer for sale
10,985,444 equity shares amounting to Rs 470.18 crore
Price Band
Rs 421-Rs 428 per share
Offer Period
June 16 – June 18, 2021
Offer Structure
QIBs: upto 50% of the offer
NIIs: upto 15% of the offer
RIIs : upto 35% of the offer
Market Lot
Minimum (35 shares) Rs 14,980
Maximum (455 shares) Rs 1,94,740
Listing on
BSE, NSE
BRLM's
ICICI Securities, Axis Capital
Registrar
Kfintech
[/su_table]
Objects of the Offer
The fresh issue proceeds would be utilized for
Repayment / pre-payment, in full or part, of certain borrowings (Rs 32.26 crore)
Capex requirements of the Issuer (Rs 7.15 crore)
Fundamental Analysis- Shyam Metalics IPO
Sona BLW Precision Forgings Limited IPO
Business of Dodla Dairy
Dodla Dairy is based in south India primarily engaged in the sale of milk and dairy-based value-added products (VAP) in the branded consumer market. Amongst private dairy players with a significant presence in the southern region of India, Dodla Dairy is the third highest in terms of milk procurement per day.
The company mainly operates across the five Indian states of Andhra Pradesh, Telangana, Karnataka, Tamil Nadu, and Maharashtra. The business model of the company in India consists of procurement, processing, distribution, and marketing operations. Indian operations are undertaken under the brands "Dodla Dairy", "Dodla " and "KC+".
Overseas operations of the company are based in Uganda and Kenya. The Issuer commenced overseas operations in FY15 through the acquisition of the operations of Hillside Dairy and Agriculture Limited through its subsidiary Lakeside Dairy Limited in Africa. Overseas operations are undertaken under the brands "Dodla Dairy", "Dairy Top" and "Dodla +". The Issuer process and sell retail milk (full cream, standardized, toned, and double toned) and produce dairy-based VAP such as curd, Ultra –High Temperature processed milk, ghee, butter, flavored milk and ice cream amongst others. Dodla Dairy also manufactures and sells cattle feed to farmers through its procurement network.
Financial Review of Dodla Dairy
Dodla Dairy has recorded good growth in its topline with slight volatile margins over the last three fiscals.
Dodla dairy posted total revenues of Rs 1417.04crore for nine months ending 31st Dec 20. PAT was Rs 116.39 crore for the corresponding period. The revenues for FY20 increased by 26% to 2145.65 crore as against Rs 1699.46 crore in FY19. This was due to an increase in revenue from the sale of processed milk driven by the commencement of operations from new processing plants, new distributors, and upward revision in prices. However, PAT for FY20 reduced by 20% to Rs 49.87crore from Rs 62.76 crore due to an increase in operating costs.
Debt to equity is 0.46x for FY20.
Valuation and peer Comparison
At NAV of Rs 98.74 as on 31st Dec 2020, P/BV is 4.33x. With annualized EPS of 27.88, P/E is 15.35 calculated at an upper price band of Rs 428 per share. Based on FY20 earnings, P/E is 47.77. The sector average P/E is 66.07 (with reference to the listed peers). The IPO appears near to fully priced based on FY20 earnings.
Conclusion/ Investment Strategy
Dodla Dairy is a consumer-focused dairy company with a diverse range of products under the "Dodla Dairy" and "Dodla " brands. It has an integrated business model with well-defined procurement, processing, and distribution capabilities. However, the strengths are offset by the concentration risk in the form of operations being predominantly based in the southern region. Further, it faces competition from the big players as well as from the unorganized market.
The financial performance of the Issuer appears to be volatile over the last three years. Consistency in its financial performance needs to be seen in the coming years. Hence looking at the above factors, one may consider buying from the market.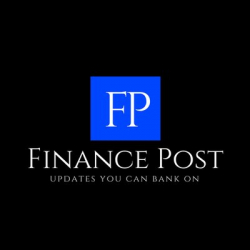 Latest posts by Team FinancePost
(see all)
Disclaimer: The above content is for general info purpose only and does not constitute professional advice. The author/ website will not be liable for any inaccurate / incomplete information and any reliance you place on the content is strictly at your risk.
Follow us on Social Media by clicking below
Follow @financepost_in