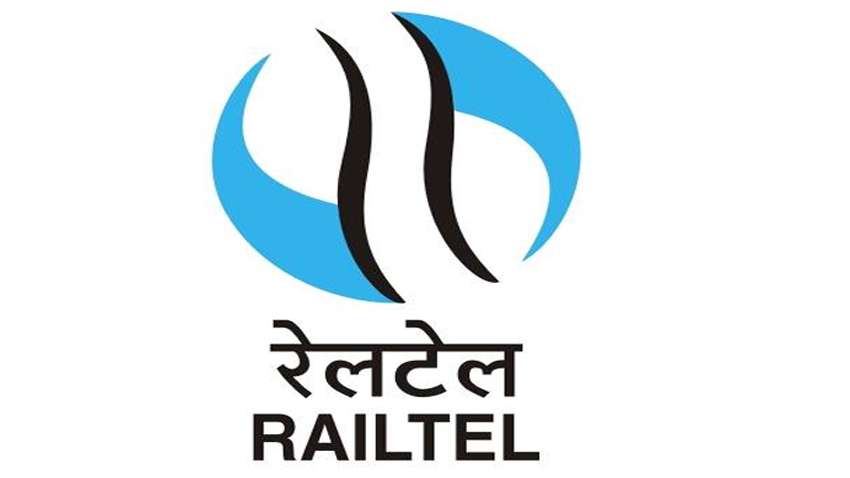 Last updated on May 9th, 2021 at 01:08 pm
RailTel IPO Details, Review Analysis
Being a Mini Ratna (Category- I), RailTel is wholly-owned by the Government of India and under the administrative control of the Ministry of Railways. Click here to read our article on RailTel Business Background
As of June 30, 2020, optical fiber network covered over 55,000 route kilometers and covered 5,677 railway stations across towns and cities in India. As per its RHP RailTel has data centers in Gurugram, Haryana Secunderabad and Telangana to host and collocate critical applications for customers including the Indian Railways. As part of its business, RailTel undertakes various ICT projects for the Indian Railways, central government and state governments, including various train control system projects for Indian Railways.
Key Features
Amongst the largest neutral telecom infrastructure providers with pan-India optical fiber network.
Diversified portfolio of services and solutions.
Experience in executing projects of national importance with a robust pipeline of projects.
Key partner to Indian Railways in digital transformation.
RailTel IPO Offer Details 
RailTel is about to launch an IPO amounting to Rs 819 crore. It would not receive any proceeds from the issue and it's purely an offer for sale by the selling shareholders (Government of India).
[su_table]
Offer Details
Offer Size (No fresh issue)
Upto 87, 153, 369 equity shares amounting to Rs (.) crore
of which employee reservation portion
Upto 5,00,000 equity shares amounting to (.) crore
Net Offer Size
Rs 814.54 crore
Price Band
Rs 93-Rs 94 per equity share
Date of Issue
16th- 18th Feb
Offer Structure
QIB-50%
NII-15%
Retail- 35%
Minimum Bid Size
155 shares
BRLM
ICICI Securities, IDBI Capital, SBI Capital Markets
Registrar
KFintech
[/su_table]
Financial Highlights
Income from telecom services (66%) and income from projects (33%) are the main revenue generation activities for RailTel. The PSU posted revenues of Rs 553.78 crore in H1FY21. PAT was Rs 45.58 for the respective period. The total revenue for FY 20 increased marginally by 12.3% to Rs 1166 crore from Rs 1038 crore in FY19. PAT has remained consistent for the last three years being above Rs 130 crore. RailTel has strong operating and net margin at 31.88% and 12.09% respectively for FY20. The margins are consistent since the last three fiscals.
RailTel has negligible debt and has significant cash and bank reserves of Rs 268 crore as on FY20. Return on net worth has remained at 10.0% (FY20), 10.5% (FY19) and 10.7% (FY18) for the last three fiscals.Return on net worth has remained consistent since the last three fiscals. Pls see the below table for key financials.
[su_table]
Table 1 – Financials and Ratios
Amount in  INR Crores
H1FY21
FY 20
FY 19
FY 18
Total revenue
553.78
1166.01
1038.27
1021.22
PAT
45.58
141.01
135.36
134.01
EBITDA margin
26.44%
31.88%
32.47%
33.54%
Net Margin
8.23%
12.09%
13.04%
13.12%
RoNW
10.11%
10.30%
10.50%
10.90%
EPS (Rs per share)
4.42
4.22
4.18
[/su_table]
Covid Impact
There is a substantial increase in usage of RailTel Services such as Tpass, e office, BW usage & increase in RailWire subscribers due to people working from home, online classes for schools and colleges. The PSU also created Virtual Private Network for 10,000 users of Indian Railways and there was phenomenal increase in usage of video conferencing service with 25 times increase as compared to pre COVID time.
Peer Comparison
There are no listed peers as per the RHP but RailTel faces significant competition from companies having PAN India presence like Bharti Airtel Limited, Reliance Jio Infocomm Limited, Power Grid Corporation of India Limited as well as Bharat Sanchar Nigam Limited and Mahanagar Telephone Nigam Limited. But the product offerings of RailTel are unique and different from other private telecom companies.
Future Outlook and Conclusion
Indian Railways, Kerala state government, coal sector and public sector banks like SBI are some of the key clients of the company. The current order book stood at Rs 4000 crore. The PSU has some big ticket size projects which include installation of video surveillance system across 6000 railway stations, installation of 14000 CCTV on railway stations, lay state wide optical fibre network in Kerala and Haryana. High speed communication corridor project is to be completed in 5-7 years. Tremendous growth is expected from businesses like railway signalling, e-health, online education, data centres and content on demand as per the CMD of the company, Mr. Puneet Chawla.
RailTel has a pan India presence in optical fibre network has a diversified product offerings. RailTel has stable financial performance and a strong pipeline of projects for the future. Majority of the revenues are contributed by the Indian Railways and other government sector entities. Revenue from operations has grown at a CAGR of 7.47%. However, the projects are long term and also the turnaround time for receivables in a PSU is longer as compared to the private peers. Hence, investors shall subscribe for long term.
Related Posts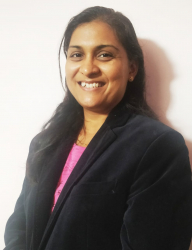 Latest posts by CA Priyanka Choudhary Jain
(see all)
Disclaimer: The above content is for general info purpose only and does not constitute professional advice. The author/ website will not be liable for any inaccurate / incomplete information and any reliance you place on the content is strictly at your risk.
Follow us on Social Media by clicking below
Follow @financepost_in