Last updated on May 9th, 2021 at 11:32 am
Burger King IPO- Will It Be A Wealthy Treat For Investors?
IPO DETAILS
The promoter of Burger King (BK) is QSR Asia Pte Ltd. BK is set to launch its IPO of Rs 810 crore on 2nd Dec. 2020.
BK had made pre IPO placement by Right issue and preferential allotment. Rights issue of 132000 equity shares to promoters at a price of Rs 44 each for Rs 58 crore. Preferential allotment of 15,71,2820 shares at price of Rs 58.50 per share amounting to Rs 91.92 crore.
Offer Details follow
[table id=31 /]
Objects of the Offer
Funding rolling out of new restaurants. Of total, Rs 177 crore is earmarked for setting up of new restaurants. Rs 165 crore for repayment of borrowings obtained for setting up of new BK owned restaurants.
General corporate purposes of BK.
Business Highlights of the Burger King IPO
One of the fastest growing International QSR chains in India based on the number of restaurants. Burger King ('BK') India Limited (a fast food national master franchisee of US) was incorporated in November 2013.
National Master Franchisee arrangement which expires in the year 2039 provides BK (India) exclusive rights to develop, establish, operate and franchise Burger King branded restaurants in India. The arrangement also provides flexibility to tailor the menu, promotions and pricing to the Indian tastes and preferences while meeting Burger King global quality assurance standards.
As at September 30, 2020, BK had 261 restaurants, including eight Sub-Franchised Burger King Restaurants. BK is spread across 17 states and union territories and 57 cities across India. As at September 30, 2020, BK has 226 operational restaurants out of total 261 restaurants. BK's number of outlets has grown to 202 as at June '19 from 12 in FY'15 (year of incorporation). BK has witnessed a CAGR of 98.7% in store opening during first 5 years of operations.
BK has a single contract with a large third party distributor for procurement of raw materials and packaging. This aids in cost efficiencies and reduction in working capital requirements.
The peers of the company are other international QSR chains operating in India which are McDonalds, KFC, Domino's Pizza, Subway and Pizza Hut and other local restaurants in the QSR segment. In FY20 Domino's Pizza has achieved the largest market share of the chain QSR sub-segment by number of outlets (19%) due to aggressive marketing, an attractive value proposition and a strong home delivery network and has 21% market share in terms of revenue.
Financial Highlights
Burger King IPO- Details, Review Analysis
Although the same-store sales (SSS) grew at 29.21% and 6.11% in FY 2019 and in the 9 months ended Dec, 2019, respectively, the SSS decreased by 0.30% in Fiscal 2020 and by 56.90% in the six months ended September 30, 2020 primarily due to the impact of the COVID-19 pandemic.
The total revenue for FY 20 has increased by 30% to Rs 846.83 crore from Rs 644.13 crore in FY 19 though the losses have widened to Rs (78) crore from Rs (39) crore in FY19. The increase in losses was mainly because of increased expenses in the form of finance cost (lease rentals), cost of material consumed (increased sales) and depreciation because of increase in the number of restaurants in FY 20. The profitability and sales of H1FY20 is affected due to lower footfalls and sales due to the pandemic.
Cost of materials consumed (food, beverages and packing materials) and other costs (lease rentals, power and fuel, repairs and maintenance of properties and others) jointly account for approximately 70% of the expenses incurred to run the business.
Lease rentals would continue to form a significant expenditure as all the business operations are conducted on premises through leases, sub leases or leave and licenses. An increase in number of restaurants with planned expansion may expose BK to increased cost unless BK is able to secure properties at appropriate locations which are cost effective as well. However, increased cost may be offset by increase in demand with BK's Indian-centric premium product offerings, discount deals, beverage offerings, online food ordering and delivery, and tech-savvy consumers.
The sales have begin to normalise but it would take time to reach the pre covid levels.
Listed Peer Comparison
[table id=30 /]
Valuation 
Due to the carried forward losses BK has negative P/E. Its NAV is Rs 7.62 against the face value of Rs 10. P/BV is 7.87 calculated at upper band issue price of Rs 60 which hints at premium valuation. However, its established peer like Jubiliant Food commands very high valuations i.e P/E @ 255.71 and P/BV @ 27.86. The industry P/E is 71.03. So the IPO is attractively priced when compared to peers. Further, valuation under this sector is also derived from the brand positioning, Supply-chain model and customer penetration opportunities. BK has shown impressive CAGR of 98% in new stores opening over last 5 years and its revenues have also increased consistently (barring Covid impacted period).  It can be expected that BK growth trajectory will continue and its valuation would keep improving as it achieves break-even in coming years.
Challenges
Increase in lease rentals due to proposed expansion with proceeds from IPO.
Sustaining the growth projections amidst the covid crisis.
Weak Financial performance. 
Future prospects and Conclusion
BK, under its Master Franchise Agreement is obligated to develop 700 restaurants by Dec 31, 2026. The proceeds of the IPO would be utilised towards repayment of existing debt and for funding the roll out of new restaurants. Increasing trend seen in its revenue from operations in the last three fiscals and gradual recovery in footfalls and sales post lockdown; It could be expected that BK would be in the growth and expansion spree for the next couple of years.
The QSR segment has a potential to capitalise on growing opportunity as India is an underpenetrated market for QSRs. India has only 15 chain QSRs per million residents as compared to 158 and 725 in China and US respectively. This market is expected to grow at 23% CAGR till FY 2025. Also higher internet penetration has contributed to increased operational activities across the food services market.
BK has a strong brand positioning in the Indian market and has been able to leverage the technical, marketing and operational expertise associated with the global Burger King brand. Its strategy to launch stores in new cities locations with high impact and high visibility in addition to quality product offerings adds to its strengths. Hence it is a growth opportunity investment option for investors with long term focus.
To Refer Burger King RHP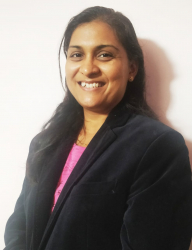 Latest posts by CA Priyanka Choudhary Jain
(see all)
Disclaimer: The above content is for general info purpose only and does not constitute professional advice. The author/ website will not be liable for any inaccurate / incomplete information and any reliance you place on the content is strictly at your risk.
Follow us on Social Media by clicking below
Follow @financepost_in