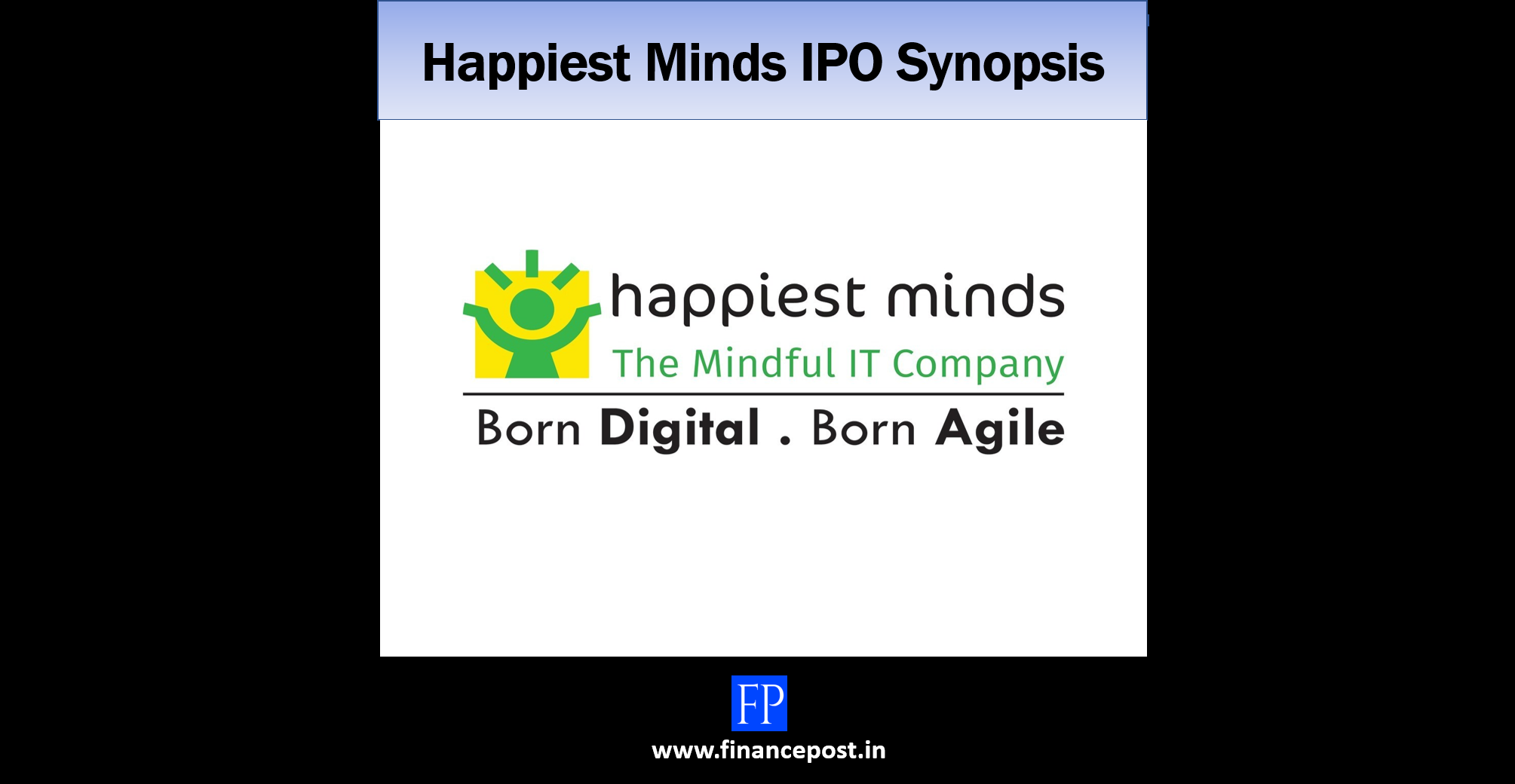 Last updated on May 9th, 2021 at 11:10 am
Happiest Minds IPO Synopsis
Happiest Minds aims to raise 4.23 crore equity shares amounting to around Rs 702 crore via public issue, at the higher end of the price band. The IPO opens on 7th Sept and closes on 9th Sept. The allotment date is 14th Sept.
All you need to know about the Huge Response on  Happiest Minds IPO
Fresh Issue: Fresh Issue of equity shares amounting to Rs 110 crore.
Offer for sale: Offer for sale of equity shares of 3.56 crore equity shares which include 84 lakh shares held by promoter Ashok Soota and 2.72 crore equity shard held by private equity Fund CMDB II managed by JP Morgan Investment Management Inc.
Price band: Rs 165-Rs 166 per equity share.
Minimum bid– Bids for the IPO can be made for a minimum of 90 Equity shares and in multiples of 90 equity shares thereafter.
Key Highlights
A strong brand in digital IT services
High revenues from customer accounts which include a high proportion of repeat revenues.
Mr. Ashok Soota, the promoter has several years of experience in the IT industry.
Strong research and development capabilities.
Exposure to "Edutech" and "high tech" verticals that have grown during the pandemic.
Global organizations like Globant, EPAM and Endava have 100% of their revenues derived from digital services. Amongst the Indian IT firms, Happiest Minds' digital IT revenues as a proportion of overall revenues is highest at 97% as of March 31, 2020, as compared to leading Indian IT firms like Infosys, Wipro, TCS, and Tech Mahindra.
The business has a worldwide presence with operations across countries i.e. US, UK, Australia, Canada, and the Middle East.
Currently, it has a 157 active customer base.
Gross profit margins show an increasing trend with margins of 15.84% and 11.01% in FY 20 and FY 19 respectively. Net profit margins have jumped to 8.47% in FY20 from 2.88% in FY19.
Challenges
78% of revenues are generated from US clients; too much geographic concentration may affect its revenues negatively.
Inability to retain experienced and skilled IT professionals.
Delivering a track record of sustainable growth in profits in subsequent years appears as a key challenge.
Conclusion
Happiest Minds has good business prospects as e-commerce and digital service providers are seen as growing sectors. The sector has shown growth even during the pandemic. However, one should be mindful of the fact that the financial performance of the Company is not consistent over the last three years. Furthermore, in the latest quarter ended June 30, 2020, the Company has reported a sudden surge in its profits and margins. Also, there is a pledge on the promoter's shares amounting to Rs 40 crore.
Hence looking at the above factors investors may subscribe for the long term but they should be watchful of Happiest Minds' financial performance. Since there are few more IPOs lined up in the coming period, those Investors who have limited resources may look for a better opportunity.
Related Posts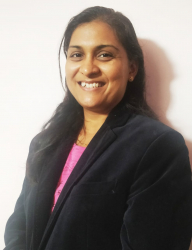 Latest posts by CA Priyanka Choudhary Jain
(see all)
Disclaimer: The above content is for general info purpose only and does not constitute professional advice. The author/ website will not be liable for any inaccurate / incomplete information and any reliance you place on the content is strictly at your risk.
Follow us on Social Media by clicking below
Follow @financepost_in