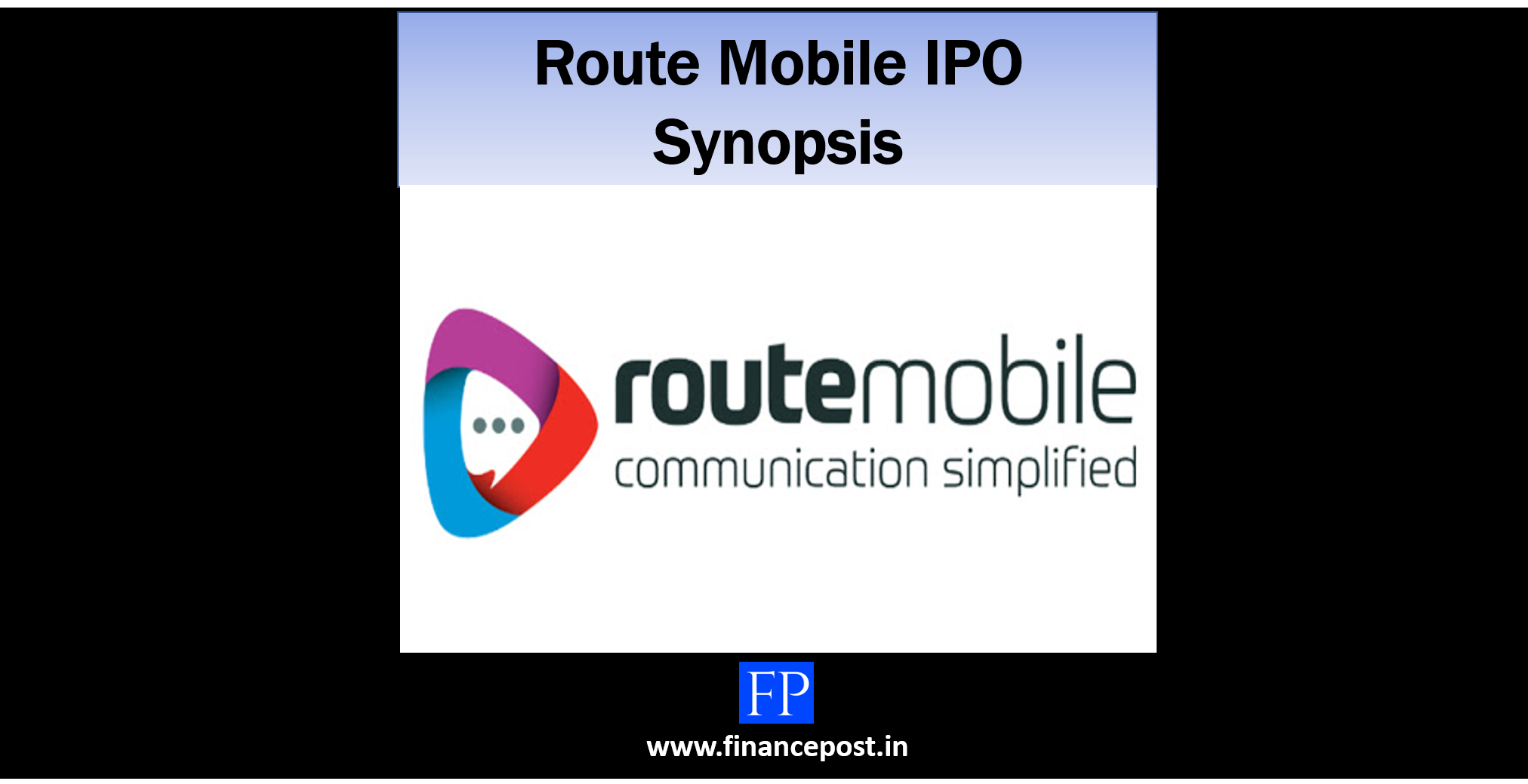 Route Mobile IPO Synopsis
Route Mobile is launching an IPO of around Rs 600 crore (1,71 42,856 equity shares of Rs 10 each). IPO comprises of:
Fresh Issue: Fresh Issue of 68, 57,142 equity shares worth Rs 240 crore.
Offer for sale: Offer for sale of 1, 02, 85,714 equity shares amounting to Rs 360 crore.
Route Mobile IPO Price band: Rs 345-Rs 350 per share
Date of Issue: The issue will open on 9th Sept and close on 11th Sept.
Key Highlights
Route Mobiles provide a cloud communication platform over the top players and mobile network operators (MON). It has a presence in Africa, Asia Pacific, Europe, the Middle East, and North America.
Financial track record with strong operating and net margins.
Global client base across industries.
Diversified offerings through key business verticals.
EBITDA margins have remained consistent for the last three years and it has been 11.53% in FY20 and 12.58% in Q1 FY21 respectively. PAT has shown an increase of 19% for FY20 and has increased to Rs 26.5 crore.
The purchase of messaging services is the largest expense.
Challenges
Need for continuous enhancements of services and the introduction of new services that achieve market acceptance.
Conclusion
Route Mobile is the company with cloud communication offerings and has no listed peers in India. The cloud communication platform is needed in every organization to maintain its business operations. Cloud communications platforms are changing ideas about how businesses can communicate with customers, end-users, and subscribers and thus has a promising future.
The issue is priced at a P/BV of 5.89 based on its NAV of Rs 59.40 as on June 30, 2020; Issue appears to be reasonably priced. Hence looking at its future business prospects and consistent financial performance, investors shall subscribe to this IPO.
Related Posts