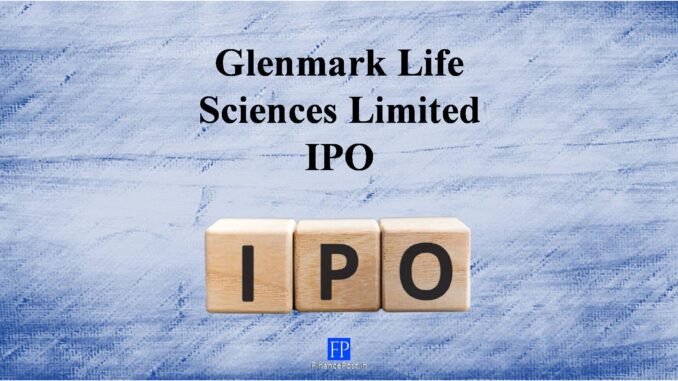 Last updated on July 28th, 2021 at 03:39 pm
Glenmark Life Sciences Limited IPO
Glenmark Life Sciences (GLS) is a wholly-owned subsidiary of Glenmark Pharmaceuticals Limited, a research-oriented, innovation-led, global pharmaceutical company, which was established in 1977 and is listed on the BSE and NSE. GLS was incorporated as Zorg Laboratories Private Limited at Pune in the year 2011, it was acquired by Glenmark Pharmaceuticals Limited in the year 2018.
Glenmark Life Sciences, The Issuer is expected to come up with an IPO of Rs  (X) crore. The Issue comprises of fresh issue and an offer for sale. Offer details follow:
[su_table]
Offer Details
Offer Size
Rs 1513.6  crore
of which
Fresh Issue
Rs 1060 crore
Offer for sale
Upto 63,00,000 equity shares
Price Band
Rs 695-720 per share
Offer Period
Juy 27- Jul 29
Offer Structure
QIBs: upto 50% of the offer
NIIs: upto 15% of the offer
RIIs: upto 35% of the offer
Market Lot
Minimum (1 lot) 20 shares, Rs 14400
Maximum
Listing on
BSE, NSE
BRLM's
DAM Capital, BOB Capital Markets, SBI Capital Markets
Registrar
Kfintech
[/su_table]
Objects of the Fresh Issue of Glenmark Life Sciences Limited IPO
Payment of outstanding purchase consideration to the Promoter for the spin-off of the API business from the Promoter into the Company pursuant to the Business Purchase Agreement (Rs 800 crore)
Funding capital expenditure requirements; (Rs 152.76 crore)
General corporate purposes
What to know before investing in Tech IPOs?
Business Profile
GLS is a leading developer and manufacturer of high value, non-commoditized APIs and its portfolio comprise 120 products (10 products in laboratory development; 4 products in laboratory validation, and 106 products being commercialized) ranging across various therapy areas like cardiovascular, CNS, diabetes, gastro-intestinal disorders anti-infectives, and others.
GLS has a strong market share in selected specialized APIs such as Telmisartan (anti-hypertensive), Atovaquone (anti-parasitic), Perindopril (anti-hypertensive), Teneligliptin (diabetes), Zonisamide (CNS), and Adapalene (dermatology). The company has also initiated to provide contract development and manufacturing operation services to a range of multinational and specialty pharmaceutical companies. GLS is a research and development-driven API manufacturer focused on undertaking dedicated R&D in existing products and in areas where there is growth potential in the future.
The APIs are sold in India and exported to multiple countries in Europe, North America, Latin America, Japan, and the rest of the world ("ROW").
GLS currently operates four multi-purpose manufacturing facilities which are situated on leasehold properties located at Ankleshwar and Dahej in the state of Gujarat, India, and Mohol and Kurkumbh in the state of Maharashtra with an aggregate annual total installed capacity of 725.8 KL as of December 31, 2020.
Expansion plans
The Issuer plans to increase the API manufacturing capabilities by enhancing the existing production capacities at Ankleshwar facility by FY22 and Dahej facility by FY22-FY23 to an aggregate annual total installed capacity of 200 KL. This additional production capacity is expected to expand the generic API production and also grow the oncology product pipeline. The Issuer aims to develop a new manufacturing facility in India for the manufacture of generic APIs from FY22 which is expected to become operational in the fourth quarter of FY23. The new facility would provide a platform for the growth of CDMO business and also add capacity for the generic API business.
Read our other analysis
Laxmi Organics IPO – Fundamental analysis
Macrotech (Lodha Group) Developers IPO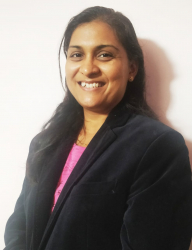 Latest posts by CA Priyanka Choudhary Jain
(see all)
Disclaimer: The above content is for general info purpose only and does not constitute professional advice. The author/ website will not be liable for any inaccurate / incomplete information and any reliance you place on the content is strictly at your risk.
Follow us on Social Media by clicking below
Follow @financepost_in