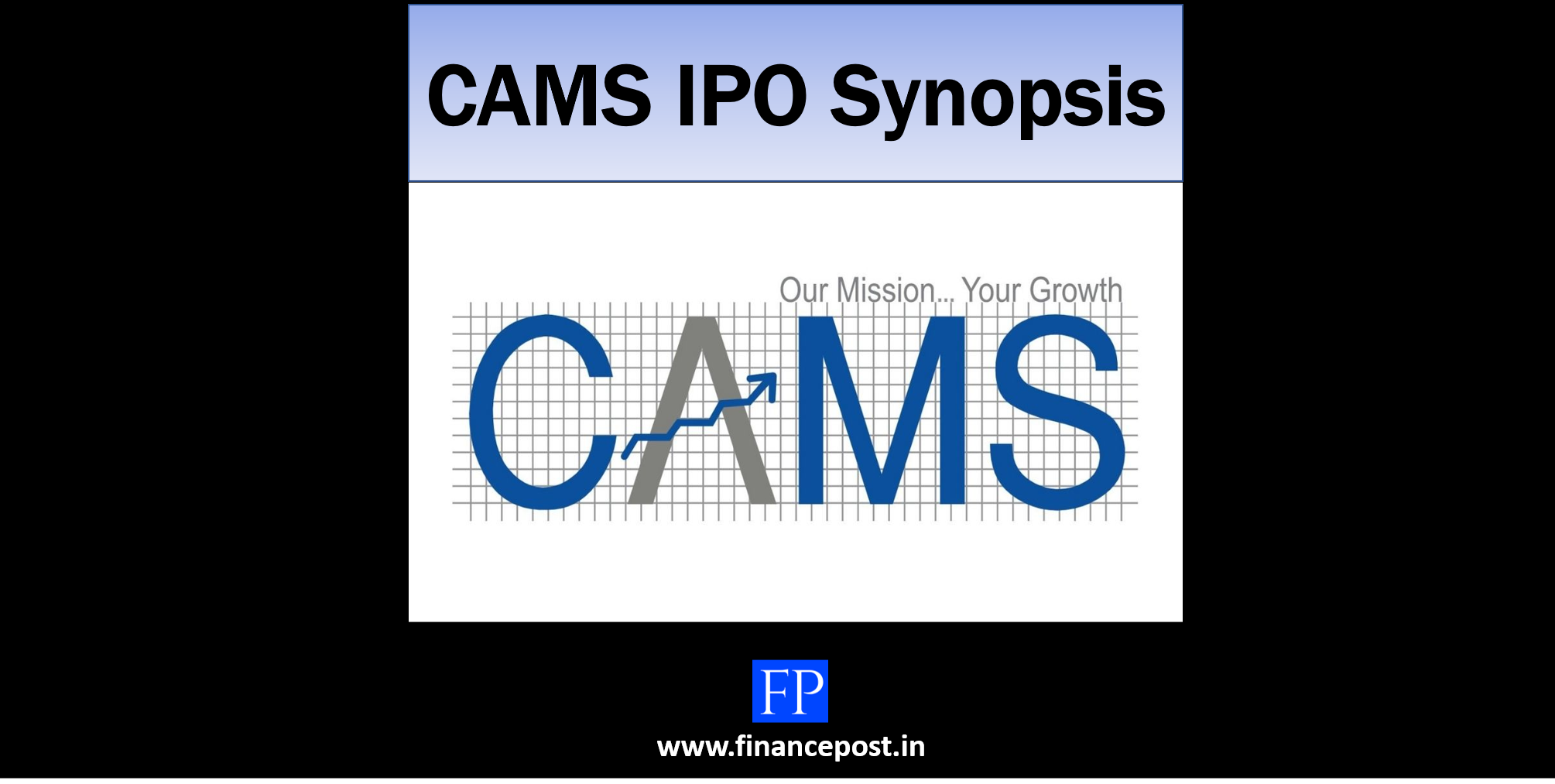 Last updated on April 5th, 2021 at 09:37 pm
CAMS IPO Synopsis
Key Highlights
CAMS has the highest AUM serviced, which is approximately 70% of the market share as of July 2020.
Robust operating and net margins over the last three years. CAMS have robust operating and net margins of 43% and 24% in FY20 respectively and they have been consistent in the last three years.
No listed competitor.
Total revenue for FY 20 has increased to Rs 721 crore from Rs 711 crore in FY19. Revenue growth has remained timid during the last three years. Asset light business model has resulted in excellent margins and EBITDA.
Has low leverage; debt to equity remaining below 0.30 for the last three years.
The quarterly performance for the Q1 FY21 has also remained strong though revenues have fallen by 11% as compared to Q1 FY20. Reduction in revenues is seen due to a decline in the AAUM of equity-oriented schemes managed by CAMS clients because of the pandemic, which adversely affected revenue from operations.
Challenges
K Fintech Pvt. Ltd (27% market share in July 20) is emerging as the key competitor for CAMS.
Dependency on Mutual Fund Business.
Cams is coming up with the issue of 18,246,600 equity shares of the face value of Rs 10 each amounting to Rs 2244 crore. It would be listed on BSE only. IPO comprises of
Offer for sale (OFS) of 18,246,600 equity shares amounting to Rs 2244 crore.
It is a pure OFS wherein the following shareholders are selling shares so the company will not get anything in the IPO.
NSE intends to divest its entire shareholding, held through NSE Investments, in the Company by way of sale and transfer of (i) 18,246,600 Equity Shares pursuant to the Offer; and (ii) the balance 38,400 Equity Shares at a price of Rs. 1,230 per Equity Share pursuant to the NSE Investments SPA.
The offer includes a reservation of 182500 equity shares to eligible employees at a discount of Rs 122 per share.
Issue open date: 21st September 2020
Issue close date: 23rd September 2020
Price band: Rs 1229 – Rs 1230 per share
Lot Size
Minimum 1 lot (12 shares); Rs 14,760
Maximum 13 lots (156 shares); Rs 1,91,880
CAMS IPO Investment by category
QIB: 50%
Retail: 35%
NII: 15%
About the company
CAMS, incorporated in 1988, Tamil Nadu; is India's largest registrar and transfer agent of mutual funds with an aggregate market share of approximately 70% based on mutual fund average assets under management ("AAUM") managed by its clients and serviced by CAMS during July 2020, as per CRISIL Report.
Provides a comprehensive portfolio of technology-based services, such as transaction origination interface, transaction execution, payment, settlement and reconciliation, dividend processing, investor interface, record keeping, report generation, intermediary empanelment and brokerage computation and compliance-related services, through our pan-India network to our mutual fund clients, distributors and investors. It includes the following business:
(i) Electronic payment collections services business- manage mandated transactions, including registering of mandates, initiation of collections, reconciliation and the related reporting services for mutual funds, non-banking finance companies and banks.
(ii) Insurance services business- Processing of new business applications, holding policies in dematerialized form, servicing policies and other support functions to insurance companies.
(iii) Investment funds services business- Provide services to investors, manage records and perform fund accounting and reporting, among other services, for alternative investment and other types of funds.
(iv) Banking and non-banking services business- Digitization of account opening, facilitation of loan processing and back-office processing services to banking and non-banking financial institutions.
(v) KYC registration agency business- Verify and maintain KYC records of investors for use by financial institutions.
(vi) Software solutions business- develops software for our mutual funds' services business and for mutual fund companies.
Conclusion
The Issue is priced at P/E of 34.61 and P/B of 11.1 basis FY20 earnings. As such, no average industry P/E or P/B are available for comparison. Based on P/E and P/BV parameters, the issue appears to be fully priced. CAMS is well established in its business and control a major share, there are no listed peers but KFin Tech is the biggest competitor to CAMS in managing mutual fund business for clients. Since it is the first to be listed in this business sector and basis of an impressive client base, CAMS would attract good interest from Investors. The issue might draw listing gains and shall also give good returns in the long-run. Hence, investors may subscribe for the long term.
Related Posts
None found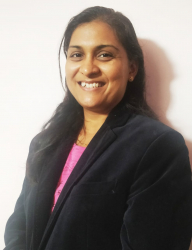 Latest posts by CA Priyanka Choudhary Jain
(see all)
Disclaimer: The above content is for general info purpose only and does not constitute professional advice. The author/ website will not be liable for any inaccurate / incomplete information and any reliance you place on the content is strictly at your risk.
Follow us on Social Media by clicking below
Follow @financepost_in