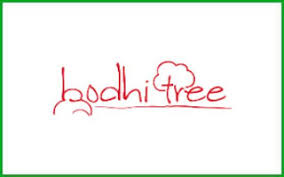 Last updated on May 9th, 2021 at 05:18 pm
Bodhi Tree Multimedia Ltd. IPO Synopsis
Bodhi Tree IPO Size
Bodhi Tree Multimedia Ltd; established in the year 2013 is coming up with an IPO of 3, 90,000 equity   shares of which 20,400 equity shares equity shares are reserved for the market maker. The net offer   comprises of fresh issue of 3, 69,600 equity shares at a fixed price of Rs 95 per share amounting to around Rs 3 crore.
BRLM of the issue
Shreni shares Pvt. Ltd.
Registrar to the issue
Bigshare Services Pvt. Ltd.
Bodhi Tree IPO Price Band Bodhi Tree Multimedia Ltd. IPO Synopsis
Fixed price issue @ Rs 95 per share
Bodhi Tree Lot Size
1200 shares @ 95 per share
Objects of the offer Bodhi Tree Multimedia Ltd. IPO Synopsis
Working capital requirements
General corporate purposes.
Key Highlights
Engaged in the primary business activity of content production for television, films and digital platforms. Since its inception, Bodhi Tree has produced a robust line-up of more than 30+ shows for major Broadcasters & OTT platforms. It has produced more than 1000+ hours of content on Television and OTT.
The business model is B2B. Business activities operate in 3 verticals :
TV – Hindi GEC (General Entertainment channels): Produce contents for linear broadcast networks like Zee, Sony, Star, Disney, Viacom, Sun and others. These contents include daily soaps, reality shows etc.
Digital Platforms (OTT): Produce content for non-linear platforms such as Netflix, Voot etc.
Regional Shows: Produce content in regional languages including Tamil, Marathi, Bengali, and Gujarati on both TV and OTT platforms.
The main cost drivers in the business are the key talents (writers, directors, actors, technicians etc.) and rentals for locations, cameras, lights, edit machines etc. hired for producing the content.
Financial Review-The topline for Bodhi tree is showing a fluctuating trend since the last four fiscals as per the DRHP . The total revenue for FY 20 has reduced by 30% to Rs 26.71 crore from Rs 38.46 crore in FY19. In FY 20, Bodhi tree posted PAT of Rs 3.66 crore as against PAT of Rs 0.36 crore in FY 19. There were losses for the fiscals '18 and '17. The operating margin rose exorbitantly to 14.94% in FY20 from 1.53% in FY19 and net margin is 13.7% as against 0.94% in FY19. Bodhi tree has a negative RoNW.
Conclusion
The peers of Bodhi Tree include VR Films and Studios (P/E of 5.93), Balaji Telefilms (P/E 14.93) and Bag Films and Media (P/E 112.3); though they are not apple to apple comparison. Bodhi Tree has a diversified production portfolio and is widespread geographically but its strengths are offset by negative net worth and high volatility in its financial performance which puts a question mark over its sustainability of revenues. The NAV of the issuer is negative at 23.43 and IPO is valued at Rs 95 which hints at overvaluation. Thus, Investors should stay away from this IPO.
Follow the below link for its RHP
http://www1.nseindia.com/content/ipo/RHP_BODHITREE.zip
Related Posts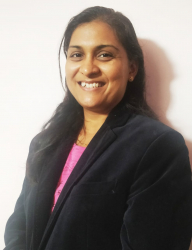 Latest posts by CA Priyanka Choudhary Jain
(see all)
Disclaimer: The above content is for general info purpose only and does not constitute professional advice. The author/ website will not be liable for any inaccurate / incomplete information and any reliance you place on the content is strictly at your risk.
Follow us on Social Media by clicking below
Follow @financepost_in