Last updated on January 13th, 2022 at 12:42 pm
Why You Must Buy Term Insurance Today?
If there is one thing that the pandemic has reiterated for us is the truth of uncertainty. Nothing we can hold whether it is our life, livelihood, or even the environment we thrive in is definite. Now, what must we do when faced with such a realization?
One of the fundamentals things that make life less unpredictable and a little more secure is financial planning. Smart financial planning doesn't just come from smart spending habits but also smart saving habits. It isn't just enough to save for your retirement anymore. Have you ever given it a thought as to
who will look after your family in case you aren't there? If you are the sole earning member of the family and are responsible for expenses such as household and education expenditures, rent, loan repayments, and such then its' time you think of securing the financial future of your family.
Life insurance is one such great tool that offers you the opportunity to secure the future of your family financially. Looking to buy life insurance, you must first consider a term plan. It is the most basic insurance policy out there and it does exactly what it is supposed to: insure your life.
Term Insurance
Term insurance is for a set period of time, for example, 30 years, 40 years, or as you may choose. You pay a certain premium for a fixed sum insured for the entire tenure of the plan. If you expire in the midst of an ongoing policy then your family gets to claim the sum insured. However, if you survive, you
do not get any return. Although zero returns in case of survival might sound like a turn-off there is more a term plan offers that meets the eye.
In comparison to all other types of life insurance, a term plan has one of the lowest premiums in the market. All your premium payments are eligible for a tax deduction while the sum insured is non-taxable.
Term insurance also offers you the flexibility to choose the tenure of policy as well as the amount. The premium is calculated depending upon various factors such as your age, health, liabilities, etc. However, it is best to buy a policy as early as possible. The more you grow older, the higher the premiums go.
Additionally, term plan premiums are due to increase from 1st April 2021 therefore there couldn't have been a better time to buy one than now!
With changing times, policies have become all the more flexible. Now, you can increase and reduce your sum insured with changing responsibilities &  times. Some policies also offer a return of all the premiums paid in case of survival. You are doubtful of uncertain times ahead and have the financial capability then you can use our services to pay the premium in a smaller amount of time like 7 years for a policy that has a tenure of say 55 years. Contact our financial advisor to know more today!
---
---
The author of this article is Sufra. If you have any queries concerning the above article. Please write to us either in the comments section below or can reach out to the Financial Advisor on +91 7008797818.
Related Posts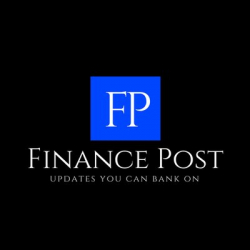 Latest posts by Team FinancePost
(see all)
Disclaimer: The above content is for general info purpose only and does not constitute professional advice. The author/ website will not be liable for any inaccurate / incomplete information and any reliance you place on the content is strictly at your risk.
Follow us on Social Media by clicking below
Follow @financepost_in