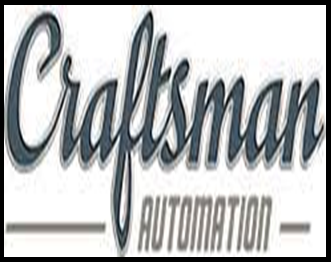 Last updated on May 9th, 2021 at 11:00 am
Craftsman Automation IPO-Business Review and Fundamental Analysis
Craftsman Automation is coming up with IPO worth Rs 823.70 crore. The offer opens on 15th March 2021 and closes on 17th March 2021. Check offer details below:
[su_table]
Offer Details:
Offer Size
Rs 823.70 crore
of which
Fresh Issue
Rs 150 crore
Offer for sale
Rs 673.70  crore
Price Band
Rs 1488-Rs 1490
Offer Period
15-17th Mar 2021
Offer Structure
QIBs: 50% of the offer
NIIs: upto 15% of the offer
RIIs : upto 35% of the offer
Market lot
1 lot (10 shares), Rs 14900
Listing on
BSE, NSE
BRLM's
Axis Capital, IIFL Securities
Registrar
Link Intime
[/su_table]
Business Profile
Craftsman Automation is a diversified engineering company with vertically integrated manufacturing capabilities. It started its operations in the year 1986 in Coimbatore. Craftsman is engaged in three business segments, namely(a) Automotive – Powertrain and Others: include engine parts such as cylinder block and cylinder head, camshafts, transmission parts, gear box housings, turbo charges and bearing caps.(b) Automotive – Aluminium Products: include highly engineered and include crank case and cylinder blocks for two wheelers, engine and structural parts for passenger vehicles and gear box housing for heavy commercial vehicle.(c) Industrial and Engineering segments: Includes storage solutions like stationary racking for warehouses, V-store, roll form products and Automated Storage and Retrieval Systems. This segment also includes high end precision products like manufacture of aluminium products for power transmission, undertake sub-assembly, material handling equipment such as hoists, crane kits and industrial gears, manufacture gear and gear boxes, marine engines and accessories.Craftsman has long term relationships with several marquee domestic and global original equipment manufacturers and component manufacturers across the three business segments. The key customers include Daimler India, Tata Motors, Tata Cummins, Mahindra & Mahindra, Simpson & Co. Limited, TAFE Motors and Tractors, Escorts, Ashok Leyland, Perkins, Mitsubishi Heavy Industries, John Deere and JCB India within automotive segment.  Aluminium Products segment has key customers like Daimler India, TVS Motors, Royal Enfield, Perkins and Mahindra & Mahindra. Key customers within industrial and engineering segment include Siemens and Mitsubishi Heavy Industries.
The Issuer own and operate 12 strategically located manufacturing facilities across seven cities in India, with a total built up area of over 1.5 million sq. feet. Craftsman has a track record of growing through joint ventures and strategic alliances. It has a wholly-owned overseas subsidiary, Craftsman Europe B.V. (formerly known as Craftsman Marine B.V.), set up in 2008 in Netherlands, through which it is engaged in marketing, sales and servicing of marine engines and other associated equipment used in yachts. These products are manufactured and assembled in India and exported under the name "Craftsman Marine."
Craftsman has recently set up a new unit in Pune with high end fully automated equipment from Italian and Swiss manufacturers. This facility, which commenced operations in 2019, enables Company to service the storage solutions market, catering to customers across India.
Financial Review
[su_table]
Financials and Ratios
Amount in  INR Crores
Dec 31 2020
FY 20
FY 19
FY 18
Total revenue
1029.91
1501.06
1831.64
1522.86
PAT
50.66
41.07
97.37
31.53
EBITDA
294.64
406.55
456.68
305.53
Total Assets
2246.29
2303.14
2325.4
1999.43
Cash and Bank
52.17
71.64
26.58
48.68
[/su_table]
Total revenue from operations for six months ended 31st Dec 2020 was Rs 1029.91 crore against PAT of Rs 50.66 crore. Revenues for FY20 decreased by 18% to Rs 1501.06 crore from Rs 1831.64 crore (FY19) mainly because of the decreased sales in both domestic as well as export segment. This decrease was mainly due to slowdown in the automotive industry. Hence, PAT also reduced to Rs 41.07 crore for FY20 from Rs 97.37 crore in FY19. EBITDA Margins have been strong throughout the last three fiscals being above 20%. Net margins have been fluctuating over the last three fiscals.
Valuation and peer comparison
At annualised EPS of Rs 33.57 (Dec 31, 2020) per share, P/E is 44.38x at upper price band of Rs 1490 per share. Average sectoral P/E as per the RHP is 73x. The Issuer had P/E of 73x as at FY20 which is at par with sector P/E. However, the valuations seem to be stretched at a higher side considering the fluctuating financial performance of the company. P/BV is 4.19x  at NAV of Rs 355.93 per share as on 31st Dec 2020.
Future Outlook and Conclusion
The macro-economic factors and conditions in the automotive industry, particularly changes in consumer confidence, employment levels, fuel prices, consumer spending on two-wheeler, four-wheeler and commercial vehicles, urbanisation, government policies and interest rates continue to be the most important factor affecting the revenues of automotive sector.
Craftsman automation has leveraged their long term presence in developing aluminium products for precision components to establish and grow the Automotive – Aluminium Products segment. Also the issuer has grown globally through strategic alliances like joint ventures. Looking at the high valuations and volatility in its financials, investors might consider to buy from the secondary market.
Related Posts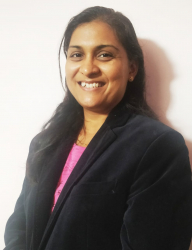 Latest posts by CA Priyanka Choudhary Jain
(see all)
Disclaimer: The above content is for general info purpose only and does not constitute professional advice. The author/ website will not be liable for any inaccurate / incomplete information and any reliance you place on the content is strictly at your risk.
Follow us on Social Media by clicking below
Follow @financepost_in