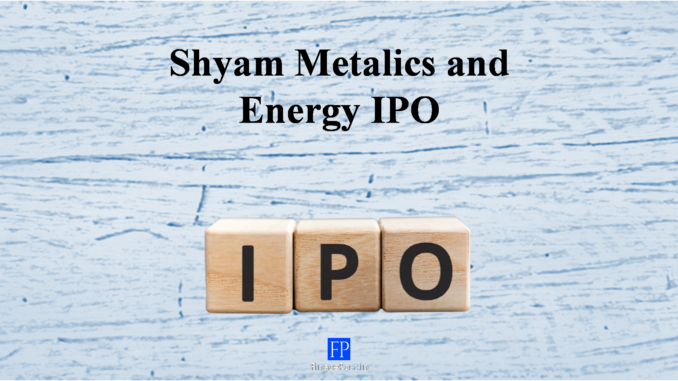 Shyam Metalics and Energy IPO
Incorporated in the year 2002, Shyam Metalics and Energy Limited launches its IPO with an offer size of Rs 909 crore. The company's registered office is in Kolkata, West Bengal.  Refer to the following table for Offer Details: 
[su_table]
Offer Details
Offer Size
Rs 909 crore
of which
Fresh Issue
Rs 657 crore
Offer for sale
Rs 252 crore
Price Band
Rs 303-306 per share
Offer Period
June 14 – June 16, 2021
Offer Structure
QIBs: upto 50% of the offer
NIIs: upto 15% of the offer
RIIs : upto 35% of the offer
Market Lot
Minimum (45 shares ) Rs 13,770

Maximum (630 shares) Rs 1,92,780

Listing on
BSE, NSE
BRLM's
ICICI Securities, Axis Capital, IIFL Securities, JM Financial, SBI Capital Markets
Registrar
Kfintech
[/su_table]
Objects of Shyam Metalics and Energy IPO
Repayment or pre-payment in full or part of the debt of the Issuer and SSPL (a subsidiary)
General corporate purposes. 
Business Review of Shyam Metallics
Shyam Metallics is a leading integrated metal producing company based in India with a focus on long steel products and ferroalloys. They are one of the leading players in terms of pellet capacity and the fourth-largest player in the sponge iron industry in terms of sponge iron capacity in India. The company employs 11,457 personnel comprising 5,841 permanent employees and 5,616 contract employees.
The Issuer operates three manufacturing plants located at Sambalpur in Odisha, and Jamuria and Mangalpur in West Bengal. The aggregate installed metal capacity of the manufacturing plants was 5.71 million tonnes per annum as of December 31, 2020
Sambalpur manufacturing plant targets the southern and western regions of India whereas northern and eastern regions are covered by Jamuria and Mangalpur manufacturing plants.
Jindal Stainless Limited, Jindal Stainless (Hisar) Limited, and Rimjhim Ispat Limited are some of its domestic customers. Its international customers include Norecom DMCC, Norecom Limited, POSCO International Corporation, World Metals & Alloys (FZC), Traxys North America LLC, JM Global Resources Limited, Goenka Steels Private Limited, and Vijayshri Steel Private Limited.
Product Portfolio
Shyam Metallics primarily produces intermediate and long steel products, such as iron pellets, sponge iron, steel billets, TMT, structural products, wire rods, and ferroalloys products with a specific focus on high margin products, such as customized billets and specialized ferroalloys for special steel applications. The TMT and structural products are sold under the brand 'SEL' and 'logo'. The Issuer has partnerships with 42 distributors, who stock and sell finished products across 13 states and one union territory. Intermediate products are also sold through brokers.
The following figures show the percentage of revenue contribution from each of its products as on 31st Dec 2020.
Ferroalloys (15%)
TMT structural products, wire rods, and pipes (37%)
Steel billets (14%)
Sponge iron (11%)
Iron Pellets (22%)
Expansion plans
The issuer has plans of increasing the capacities of their existing manufacturing plants and captive power plants. The aggregate installed metal capacity is expected to increase from 5.71 MTPA (Dec 2020) to 11.60 MTPA and captive power plants aggregate installed capacity from 227 MW (Dec 2020) to 357 MW. These proposed expansions are expected to become operational between Fiscal 2022 and Fiscal 2025.
The Issuer is also planning to commission an aluminum foil rolling mill at Pakuria in West Bengal with a proposed installed capacity of 0.04 MTPA which is expected to become operational in Fiscal 2022.
Promoters
Promoters of Shyam Metallics include Mahabir Prasad Agarwal, Brij Bhushan Agarwal, and Sanjay Kumar Agarwal.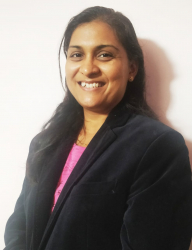 Latest posts by CA Priyanka Choudhary Jain
(see all)
Disclaimer: The above content is for general info purpose only and does not constitute professional advice. The author/ website will not be liable for any inaccurate / incomplete information and any reliance you place on the content is strictly at your risk.
Follow us on Social Media by clicking below
Follow @financepost_in