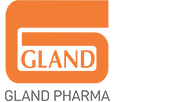 Last updated on May 9th, 2021 at 03:25 pm
Gland Pharma IPO Review
IPO Size
Mainboard IPO of Chinese backed drug firm Gland Pharma; established in Hyderabad in 1978 is coming up with an issue size of upto Rs 6,000 crore. This is the largest IPO in the pharma sector after the IPO of Eric Life-sciences of Rs 1741 crore. The IPO comprises of:
Offer for sale amounting to Rs (X) crore.
Fresh Issue amounting to Rs 1250 crore.
The shares are to be listed at BSE and NSE.
BRLM of the issue

Gland Pharma IPO Synopsis 
Kotak Investment Banking
Citigroup
Haitong Securities India Pvt ltd.
Nomura
Registrar to the issue
Gland Pharma IPO Price Band Gland Pharma IPO Synopsis 
Rs 1490-Rs 1500 per share
Gland Pharma IPO open and close Date
  9th Nov 2020- 11th Nov 2020
Gland Pharma IPO Lot Size
Minimum 1 lot (10 shares) amounting to Rs 15000
Maximum 13 lots (130 shares) amounting to Rs 195000
Objects of the offer

Gland Pharma IPO-Date, Review and Details
Working capital requirements (Rs 769.5 crore)
Capex requirements (Rs 168 crore)
General corporate purposes
Key Highlights
Established in 1978 in Hyderabad, Fosun Pharma (China based) acquired 74% stake in Gland Pharma in the year 2017. Fosun Pharma industrial PTE Ltd and Shanghai Fosun Pharma (Group) Co. Ltd are the promoters of the company.
Gland Pharma is the fastest growing generic injectables-focused companies by revenue in the United States from 2014 to 2019. Successful track record of operating B2B model with leading companies in foreign countries, complemented by B2C model in Indian market.
Extensive portfolio of complex products supported by internal R&D and regulatory capabilities. The company has a track record in complex injectables development, manufacturing and marketing and a close understanding of the related sophisticated scientific, technical and regulatory processes. It is present in sterile injectables, oncology and ophthalmics, and focus on complex injectables, NCE-1s, First-to-File products and others.
The Company has a widespread geographical presence in over 60 countries including USA, Europe, Canada, India etc.
It has seven manufacturing facilities in India, comprising four finished formulations facilities with a total of 22 production lines and three API facilities. As of June 30, 2020, Gland Pharma had manufacturing capacity for finished formulations of approximately 755 million units per annum.
Robust profitability with operating and net margin of 49% and 34% respectively in FY 20 and strong cash flow generation from operating activities.
Challenges
Revenue concentration risk: About two-third of the revenues come from the United States. Top 5 products contribute 44% of revenue and top 5 customers account for 47% of revenue.
External risk in the form of geopolitical tensions between China and India.
Financial Review
Gland Pharma has shown a rising trend in its financial performance in the last three fiscals (FY18-20). Revenue for FY20 has increased by 30% to Rs 2772.41 crore from Rs 2129.77 crore in FY19. The increase was because of increased revenues from rise in export sales to US and Canada. PAT increased by 70% to Rs 767.64 crore in FY20. Operating and the net margins have remained robust for the last three fiscals being above 25% for all the last three fiscals. RoNW is strong being 21.05% in FY20 and 15.78% in FY19.
The first quarter result for FY21 has remained strong. The Company has posted PAT of Rs 312.56 crore against revenues of Rs 916.29 crore for Q1FY21.
Valuation
The issue is fully priced at P/BV of 5.86 based on its NAV of Rs 255.79 (at upper price band) as on June 30, 2020. At price band of Rs 1500, P/E is 30.07 but has no comparable industry P/E ratio as it has no listed peers according to the RHP.
Sector Update
The pharma sector has remained in focus especially during the pandemic and has given reasonable returns.  It shall be considered that Indian drugs are exported to more than 200 countries in the world with US being the key market. Generic drugs account for 20% of the global export in terms of volume, making India, the largest provider of generic medicines globally. The sector is benefited by the 'Pharma Vision 2020' by the Government's Department of Pharmaceuticals which aims to make India a major hub for end-to-end drug discovery. Though these factors favour the Pharma sector in India but Gland Pharma being backed by Chinese guardian and the military aggression in Eastern Ladakh earlier this year between China and India remains a major concern for the investors.
Conclusion
Amidst the nationwide boycotting of the Chinese apps and Chinese goods, it would be interesting to see how the investors react to this IPO!! If the management is to be believed, it was mentioned that Gland Pharma would not be affected by such external risks.
The company has robust business model and strong financial performance since 2017 when Fosun took over major stake; post IPO its stake would come down to 58%. The IPO is worth investing if the geopolitical tension remains subdued. However investors wary of external risk may consider investing based on their risk appetite.
Related Posts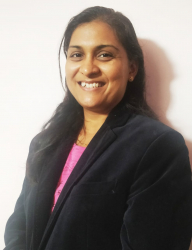 Latest posts by CA Priyanka Choudhary Jain
(see all)
Disclaimer: The above content is for general info purpose only and does not constitute professional advice. The author/ website will not be liable for any inaccurate / incomplete information and any reliance you place on the content is strictly at your risk.
Follow us on Social Media by clicking below
Follow @financepost_in