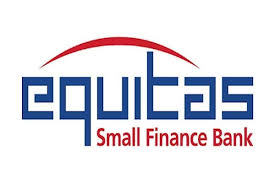 Equitas Small Finance Bank IPO Synopsis
Upcoming- Equitas Small Finance Bank IPO
Equitas Small Finance Bank IPO Details
The subsidiary of Equitas Holding Ltd, Equitas small finance bank was incorporated in 1993 at Madras, Tamil Nadu. Equitas is coming up with an IPO amounting to Rs 532 crore. Previously the IPO size was around Rs 1000 crore but it was revised as the SFB highlighted that it is not in need of larger funds currently. The IPO comprises of:
Fresh issue of 8 crore equity shares amounting to Rs 280 crore
Offer for sale of upto 7.2 crore equity shares amounting to  around Rs 252crore
Out of the total issue, reservation for eligible EHL shareholders amounting to Rs 51 crore.
Out of the total Issue, reservation for eligible employees amounting to Rs 1 crore.
BRLM of the issue
JM Financial
Edelweiss Financial Services
IIFL Securities
Registrar to the issue
KFin Technologies Pvt Ltd.
 IPO Price Band 
Rs 32-Rs 33 per share
Issue Open date: 20th Oct 2020
 Issue Close date: 22nd Oct 2020
 Lot size
Minimum 1 Lot – 450 shares amounting to Rs 14850
Maximum 13 lots- 5850 shares amounting to Rs 193050
Objects of the Fresh Issue offer
To augment Bank Tier I capital base which shall also assist in future capital requirements, expansion and complying with regulatory requirements.
About Equitas Small Finance Bank
ESFB is the largest SFB in India in terms of number of banking outlets. Also, ESFB is the second largest SFB in India in terms of assets under management and total deposits in Fiscal 2019. As of June 30, 2020, ESFB distribution channels comprised of 856 Banking Outlets and 322 ATMs which are spread across 17 states and union territories in India.
As per Crisil Report, in FY19 ESFB had a market share of 16% in terms of assets under management in India. ESFB commenced operations as SFB in the year 2016; it operated as a NBFC prior to commencement of operations as an SFB.
Gross Advances (including IBPC issued) have been Rs 15,366.94 crore as of March 31, 2020. Additionally to be noted that, out of total advances, more than 75 are Secured advances as of June 30, 2020.
Deposits have grown from Rs 5,603.97 crore as of March 31, 2018 to 10,788.41 crore as of March 31, 2020, consequently it has grown at a CAGR of 38.75%,
As of June 30, 2020, CASA ratio and retail deposits to total deposits ratio was 19.97% and 37.13%, respectively. As on 30th June 2020, ESFB had 3.58 million accounts.
ESFB has diversified product offering portfolio which are divided into: 
Small business loans (including housing finance)

– Small Business Loans comprises of loans to group loan customers for working capital or capital investment requirements for existing businesses. Most of these loans are secured by way of property with ticket sizes ranging between Rs 50,000 and Rs 2 million.

Microfinance

– Under microfinance business, ESFB provides group loans with ticket sizes which ranges between Rs 5,000 and Rs 35,000 and given to women customers.

Vehicle finance loans

– vehicle finance customers are typically first-time formal financial channel borrowers purchasing used commercial vehicles. Further, ESFB has recently commenced advancing loans for the purchase of new commercial vehicles.

MSE finance

– MSE finance is extended to enterprises engaged in business activities who are maintaining formal records for credit evaluation. Further, these customers are mostly located in urban and semi-urban areas.

Corporate Loans

– ESFB extend term loans to NBFCs that further lend to retail customers in the form of microfinance, vehicle finance, housing finance and similar sectors, and to certain corporates. Out of these most of the loans are typically lend to BBB rated Corporates. Further, it is important that they are taking rating from a recognized credit rating agency. Average ticket size of loans is in the range of Rs150 million to Rs 500 million.

Other loans

– Products include loans against gold, overdraft facilities against fixed deposits, and unsecured business loans.
ESFB Credit Portfolio
% of Bank's Gross Advance
NPA as % of Gross Advances
Q1FY21 (%)
FY20 (%)
FY 19 (%)
As at
June 30 2020
Small Business Loans (including Housing Finance)
41.64
40.86
39.11
2.7
Microfinance
23.23
23.53
26.23
1.2
Vehicle Finance
24.25
24.47
25.22
3.8
MSE Finance
4.57
4.36
1.55
1.1
Corporates
4.96
5.32
3.9
0.8
Others
1.35
1.46
3.99
NA
ESFB has a consistent and reasonable financial performance. Interest earned for FY20 has increased by 22% to Rs 2927.80 crore from Rs 2394.83 crore in FY19. PAT has also increased to Rs 243.64 crore in FY 20 from Rs 210.57 crore in FY19. For Q1FY21, PAT is Rs 57.67 crore against interest earned of Rs 750.97 crore. Net margins have ranged between 7%-8% for the last three fiscal years. Return on Net worth is 8.90% for FY20.
Gross and the net NPAs have remained low between 1%-3%. However, they may increase in the coming quarters as the moratorium period is over in August and bad debts may increase due to covid impact. Although it is considerable that the SFB has made COVID accumulated provisions of Rs 144.63 crore. Also, being into the small business loans and MSE category, the customers could demand for more interest waivers.
Valuation and peer comparison
At NAV of Rs 25.92 the issue is priced at P/BV of 1.27 and has a P/E of 13.81 at upper price band as against industry average P/E of 16. In conclusion, issue is fully priced.
Future prospects and Conclusion 
ESFB is seeking the reverse merger of the Bank with its Holding company, Equitas Holding Co after the expiry of lock in period in the year September '21. ESFB is among the largest SFBs with well diversified asset portfolio and reasonable loan book. Sourcing deposits from the customers in the future at competitive prices to build up the loan portfolio and to contain the NPAs levels remain the key challenge of ESFB. Considering the above factors, good track of financials, the investors might subscribe for long term as NBFC sector may remain volatile in the medium term.
Link for ESFB RHP
https://www.sebi.gov.in/filings/public-issues/oct-2020/equitas-small-finance-bank-limited_47857.html
Related Posts
None found
 Equitas Small Finance Bank IPO