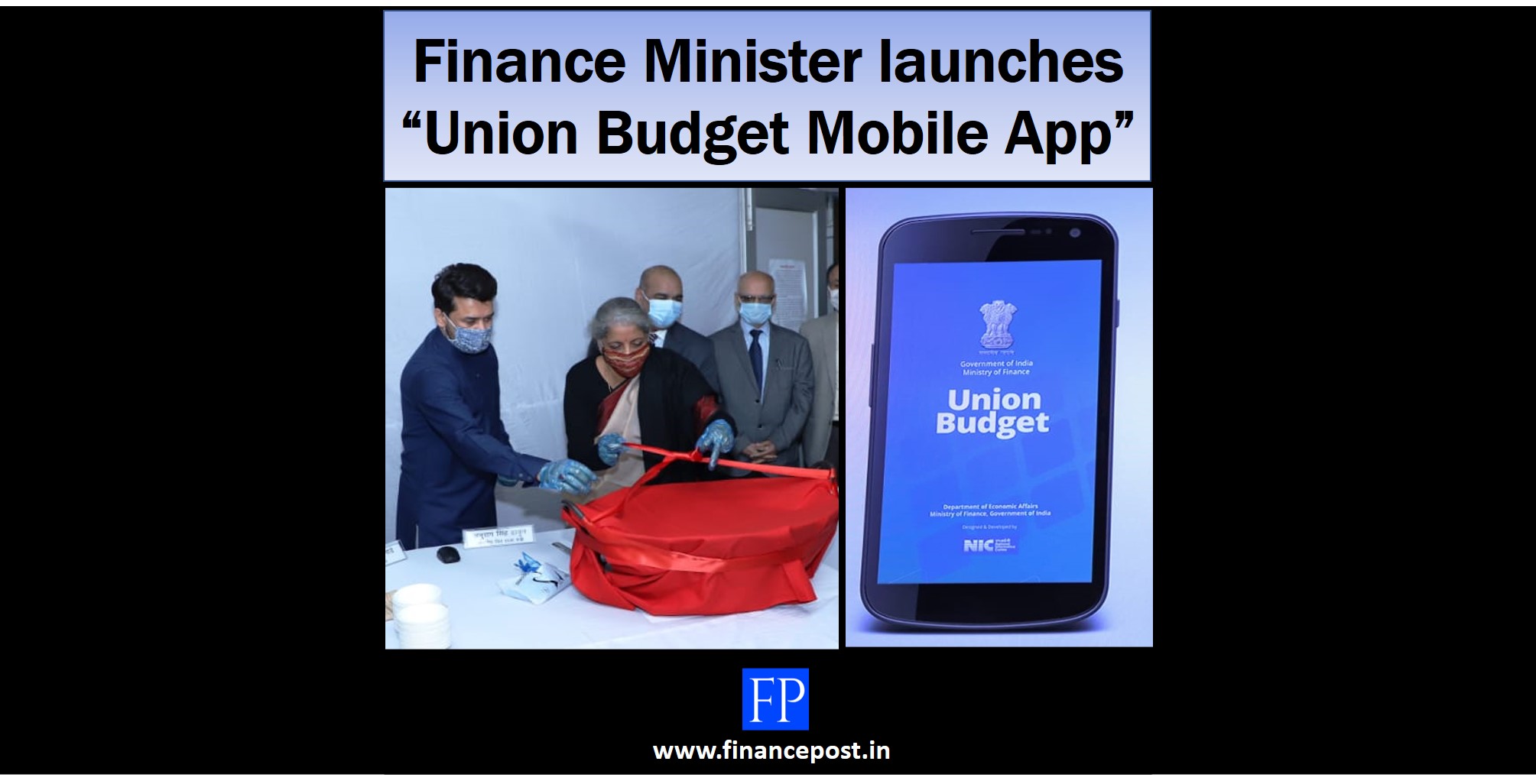 Finance Minister launches "Union Budget Mobile App" on 23rd February 2021, Saturday the final stage of Union Budget 2021-22 commenced with Halwa Ceremony in North Block. It is a custom in India, to begin the process of Budget preparation with a Halwa ceremony every year.  Union Budget 2021-22 which will be delivered on 1st February 2021 will be the first budget in the history of India in the paperless form.  Union Finance & Corporate Affairs Minister Smt. Nirmala Sitharaman has launched a mobile application named "Union Budget Mobile App" which will provide quick easy and hassle-free access to Union Budget information to all stakeholders. Finance Minister launches "Union Budget Mobile App"
Union Budget Mobile App
⇒ To download the App go to the Union Budget Web Portal (www.indiabudget.gov.in) or click here.
⇒ The App has been developed by the NIC (National Informatics Centre) under the guidance of the DEA (Department of Economic Affairs).
⇒ The App will be available on both Android and iOS platforms.
⇒ The App will be bilingual (Information will be available in English as well as Hindi).
⇒ The App will have a user-friendly interface.
⇒ The App will have embedded features of downloading, printing, searching, zooming in and out, bidirectional scrolling, table of contents and external links, etc.
⇒ The App will provide complete access to 14 Union Budget documents including the Annual Financial Statement (commonly known as Budget), Demand for Grants (DG), Finance Bill, etc. as prescribed by the Constitution.
Note: The Budget documents will be made available on the Mobile App after the Finance Minister completes the  Budget Speech in the Parliament.
Note: The "Union Budget Mobile App" can be downloaded from the Government's website. 

Which Union Budget documents are likely to be available on the Mobile App?
A. Annual Financial Statement (AFS)
B. Demands for Grants (DG)
C. Finance Bill
D. Statements mandated under FRBM Act:
i. Macro-Economic Framework Statement
ii. Medium-Term Fiscal Policy cum Fiscal Policy Strategy Statement
E. Expenditure Budget
F. Receipt Budget
G. Expenditure Profile
H. Budget at a Glance
I. Memorandum Explaining the Provisions in the Finance Bill
J. Output Outcome Monitoring Framework
K. Key Features of Budget 2020-21
Press Release for the above dated 23rd January 2021
Related Posts