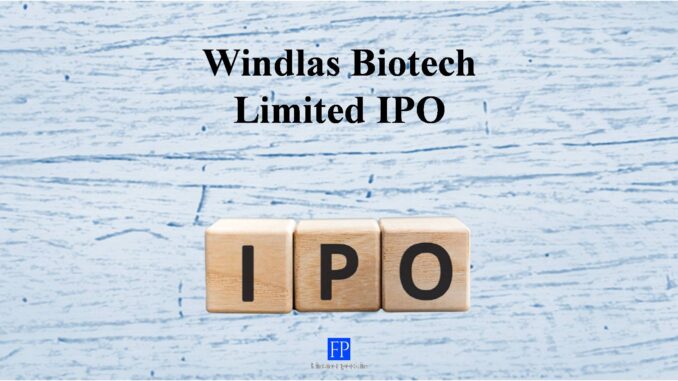 Last updated on August 3rd, 2021 at 02:35 pm
Windlas Biotech Limited IPO- All you need to know
Windlas Biotech, coming up with its IPO on Aug 4, 2021, is engaged in providing third-party manufacturing facility for pharmaceutical industrialists and manufacturers. The company manufactures an extensive spectrum of branded pharmaceutical formulations in any form.
Offer details of Windlas Biotech Limited IPO:
[su_table]
Offer Details
Offer Size
Rs 401.53 crore
of which
Fresh Issue
Rs 165 crore
Offer for sale
5142067 equity shares
Price Band
Rs 448-Rs 460 per share
Offer Period
Aug 4, 2021- Aug 6, 2021
Offer Structure
QIBs: upto 50% of the offer
NIIs: upto 15% of the offer
RIIs : upto 35% of the offer
Market Lot
Minimum 1 lot (30 shares; Rs 13,800)
Maximum 13 lots (420 shares, Rs 1,93,200)
Listing on
BSE, NSE
BRLM's
SBI Capital Markets, DAM Capital Advisors, IIFL Securities
Registrar
LinkIntime
[/su_table]
The Offer for sale includes:
11,13,600 equity shares by Vimla Windlas (one of the promoters)
40,00,067 equity shares by Tano private equity fund II.
The Issuer has two decades of experience in manufacturing both solid and liquid pharmaceutical dosage forms and significant experience in providing specialized capabilities, including, high potency, controlled substances, and low solubility.
Product Portfolio of Windlas Biotech Limited IPO
Business verticals of Windlass Biotech:
CDMO Services and Products– CDMO Services and Products SBV provide products and services across a diverse range of pharmaceutical and nutraceutical generic products for Indian and multinational pharmaceutical companies who market such products under their own brand names to the end-users. . In FY20, market share was 1.5% (approx) in terms of revenue in the domestic formulations CDMO industry. The CDMO Services and Products SBV accounted for 83.73% (FY19), 87.36% (FY20), and 84.66% (FY21) of the total revenue from operations.
Domestic Trade Generics and OTC Brands-This product segment consist of (i) trade generic products; and (ii) OTC brands, which include nutraceutical and health supplement products that do not require a prescription and are marketed, distributed, and promoted in India under the company's own brand names through online and offline channels and majorly manufactured by us.
Exports– Exports SBV segment is engaged in identifying high growth markets and opportunities in semi-regulated international markets as well as selected regulated markets, for developing and registering product applications to obtain marketing authorizations for generic medicines and health supplements and subsequently, sell such products to pharmaceutical companies and pharmacies in the respective markets. The segment contributed 5.93% (2019), 3.25% (2020), and 4.45% (2021) of total revenue from operations for the respective years.
The company currently owns and operates four manufacturing facilities located at Dehradun in Uttarakhand. As of March 31, 2021, the manufacturing facilities had an aggregate installed operating capacity of 7,063.83 million tablets/ capsules, 54.46 million pouch/ sachet, and 61.08 million liquid bottles. The Issuer has recently received a license to manufacture certain APIs at Dehradun Plant – I, to facilitate backward integration.
The company provided CDMO services to seven of the top 10 Indian formulations pharmaceutical companies which include Pfizer Limited, Sanofi India Limited, Cadila Healthcare Limited/ Zydus Healthcare Limited, Emcure Pharmaceuticals Limited, Eris Lifesciences Limited, Intas Pharmaceuticals Limited, and Systopic Laboratories Private Limited. The number of domestic CDMO customers has shown year to year rise i.e. 97 (2019), 143 (2020), and 204 (2021).
Promoters of the company
Ashok Kumar Windlass, Hitesh Windlass, Manoj Kumar Windlass, and the Promoter Trust are the Promoters of our Company. As on the date of RHP the promoters cumulatively hold 12,781,346 Equity Shares (70.2% of pre Issue capital).
Rolex Rings IPO Subscription Status- Last day to apply today
Hold or Exit an IPO Post Listing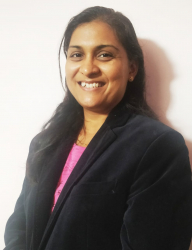 Latest posts by CA Priyanka Choudhary Jain
(see all)
Disclaimer: The above content is for general info purpose only and does not constitute professional advice. The author/ website will not be liable for any inaccurate / incomplete information and any reliance you place on the content is strictly at your risk.
Follow us on Social Media by clicking below
Follow @financepost_in