Last updated on January 27th, 2021 at 03:45 pm
Synopsis-Stove Kraft IPO
Incorporated in Bengaluru, Stove Krafts launches its IPO worth Rs 412 crore today,on 25th Jan 2021. The company is into kitchen solutions and an emerging home solutions brand. It is a leading brand for kitchen appliances in India, and one of the dominant players for pressure cookers and amongst the market leaders in the sale of free standing hobs and cooktops.
[table id=53 /]
Objects of the Offer:
Repayment/prepayment of in full or part of certain borrowings of the company
General corporate purposes.
Business Profile
Stove Kraft is engaged in the manufacture and retail of a wide and diverse suite of kitchen solutions under the brands pigeon and Gilma, and proposes to commence manufacturing of kitchen solutions under the Black n Decker brand. Synopsis-Stove Kraft IPO
The products include cookware, cooking appliances and household utilities and a wide range of products such as chimney, hobs and cooktops under the Gilma brand, which is targeted at the semi-premium segment.
Stove Kraft has a network of 45,475 retail outlets, 651 distributors and nine C&F agents across the country, as of September 30, 2020.
The company's manufacturing facilities are located at Bengaluru (Karnataka) and Baddi (Himachal Pradesh).
During the six month periods ended H1FY21 and for FY20, FY19 and FY18, Pigeon branded products contributed 76.90%, 86.20%, 81.24% and 86.89% to the overall sales respectively.
The company entered the premium segment in 2016 by licensing agreement with Stanley Black & Decker. The agreement enables right to exclusively retail, and provide post-sales services for wide range of products such as blenders and juicers, breakfast appliances, small cooking appliances and small domestic appliances in India under the Black & Decker brand, up to December 31, 2027.Stove Kraft is yet to commence manufacturing under the Black & Decker brand.
Financial Performance of Stove Kraft
In H1FY21, Stove Kraft's revenues increased to Rs 329.51 crore and PAT significantly rose to Rs 30.08 crore for the corresponding 6 months. The company reported that the increase was due to increase in the export sales, e-commerce sales and LED sales during 6 months period.
Total revenue for FY20 increased 4.72% to Rs 672.91 crore from Rs 642.60 crore. PAT posted for FY20 was Rs 2.91 crore as against Rs 0.09 crore in FY19.
The company's margins have remained between 2%-5% during the last three fiscals. Net Margins have remained below 1% during the last three fiscals. Cash generated from operations has increased significantly to Rs 50 crore in H1FY21.
The peers of the company are TTK Prestige, Hawkins Cookers, and Butterfly Gandhimati Appliances as per the RHP. Their respective P/E was 44.93, 42.25 and 284.29 for fiscal 2020. 
The company seems to be aggressively priced considering the negative NAV of Rs 24.35.  The company has experienced negative net worth and EPS in the past. 
Outlook and Conclusion 
Stove Kraft operates in a very competitive environment, the kitchen appliances market has both organized and unorganized players. The financial performance of the company is not consistent. The sales have increased considerably even during the Covid scenario which appears unreasonable. The company has posted extraordinary profits in the six months ended 30th Sept 2020; whether the company would be able to maintain such profits is a big concern. Hence, the investors may give a miss to apply in this IPO!
Indigo IPO Subscription Status
Home First Finance IPO Details Analysis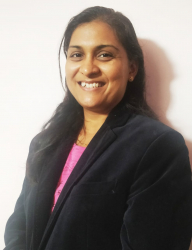 Latest posts by CA Priyanka Choudhary Jain
(see all)
Disclaimer: The above content is for general info purpose only and does not constitute professional advice. The author/ website will not be liable for any inaccurate / incomplete information and any reliance you place on the content is strictly at your risk.
Follow us on Social Media by clicking below
Follow @financepost_in