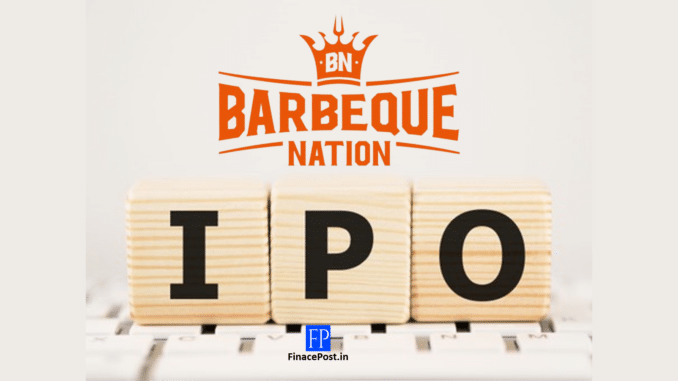 Last updated on May 9th, 2021 at 10:38 am
Barbeque Nation IPO- Fundamental Analysis
Barbeque Nation Hospitality Limited is coming up with an IPO of Rs 452.87 crore. The offer consists of a fresh issue of Rs 180 crore and the rest is Offer for sale by its promoters. The offer opens on 24th March 2021 and closes on 26th March 2021. The Issuer has raised Rs 150 crore (raised at Rs 256 per share) in pre-IPO placement. Offer Details follow:
[su_table]
Offer Details
Offer Size
Rs 452.87 crore
of which
Fresh Issue
Rs 180 crore
Offer for sale
Rs 272.87 crore
Price Band
Rs 498-Rs 500 per share
Offer Period
Mar 24 2021- Mar 26 2021
Offer Structure
QIBs: upto 75% of the offer
NIIs: upto 15% of the offer
RIIs : upto 10% of the offer
Market Lot
Minimum (1 lot), 30 shares (Rs 15000)
Maximum (13 lots),390 shares (Rs 195000)
Listing on
BSE, NSE
BRLM's
IIFL Securities,Axis Capital, Ambit Capital, SBI Capital Markets
Registrar
LinkIntime
[/su_table]
Objects of the Offer
⇒ Capex for expansion and opening of new restaurants (Rs 54.62 crore)
⇒ Prepayment or repayment of all or a portion of certain outstanding borrowings obtained by our company on a consolidated basis (Rs 75 crore)
Business Review Barbeque Nation IPO- Fundamental Analysis
⇒ Barbeque Nation Hospitality Limited (BBQ Hospitality) owns and operates Barbeque Nation Restaurants, casual dining restaurant chains. It has 147 Restaurants across 77 cities in India and 6 overseas in 3 countries as of Dec 20 end.
⇒ Also owns and operates Toscano Restaurants and UBQ by Barbeque Nation Restaurant. First Barbeque Nation Restaurant was launched in the year 2008, and subsequently acquired five Barbeque Nation Restaurants owned by SHL in 2012.  
⇒ BBQ Hospitality own 61.35% of the equity share capital on a fully diluted basis of its Subsidiaries, Red Apple, which owns and operates nine restaurants under the brand name, Toscano. Toscano is a casual dining Italian restaurant chain and operates one restaurant each under the brand names La Terrace and Collage respectively. The first Toscano Restaurant commenced operations in June 2008 and, as of December 31, 2020, BBQ operated eleven Italian restaurants, nine of which are under the brand name Toscano in three cities in India. In November 2018, UBQ was launched by Barbeque Nation Restaurant to provide a la carte Indian cuisine in the value segment. At present, UBQ by Barbeque Nation Restaurant predominantly caters to the delivery segment.
Financial Review
BBQ Hospitality posted total revenues of Rs 236 crore for the 8 months period ending 30th Nov 20. There were significant losses of Rs 100 crore for the same corresponding period. The losses have widened further because of the pandemic. The hotel and the hospitality sector is the worst-hit sector during the pandemic and it might continue to bear the brunt.
The company continues to suffer losses since FY18-FY20 though there is a marginal increase in its revenues. The losses continue to increase year after year due to increasing finance and depreciation cost. One can refer to the below table for financial performance. . The losses continue to increase year after year due to increasing finance and depreciation cost. One can refer to the below table for financial performance. 
[su_table]
Financials and Ratios
Amount in  INR Crores
Particulars
For 8 months ended 30th Nov.20
FY 20
FY 19
FY 18
Total revenue
236.61
850.79
742.54
590.45
PAT
-100.65
-32.93
-38.39
-5.80
EBITDA
12.59
168.04
149.39
140.37
Total Assets
908.59
955.46
819.09
723.16
[/su_table]
Valuation and Peer Comparison 
BBQ Hospitality has a negative EPS of (35.96) per share and (11.77) per share for 8 month period (30th Nov 20) and FY20 respectively. NAV is also negative at Rs (5.33) for 8 month period ending 30th Nov 2020. Considering the weak numbers, the offer is highly overvalued at Rs 500 per share (Upper price band). Jubilant Food works, Westlife Development, Speciality Restaurants, and Burger king are shown as the listed peers as per the RHP. 
Future Outlook and Conclusion 
Chain Casual Dining market in India has been flourishing over the last few years. The Chain CDR segment represents the 2nd largest share in the chain food services market in India after QSR. However, the Pandemic has had a significant negative impact on the hospitality sector and the momentum of growth has been delayed. 
Weak financial performance casts a red flag over the Issuer's viability. The company suffered continuously and increasing losses after tax even before the pandemic for the last three fiscals. The future of BBQ Hospitality does not appear to be rosy due to the worst affected sector during pandemic and mounting losses year on year. BBQ Hospitality has completed Pre IPO round raising Rs 149.97 crore at Rs 252 per share. The offer price has just doubled which appears unjustified. Hence, one might avoid this IPO.
Related Posts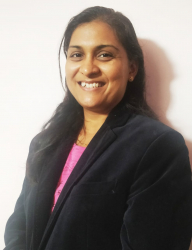 Latest posts by CA Priyanka Choudhary Jain
(see all)
Disclaimer: The above content is for general info purpose only and does not constitute professional advice. The author/ website will not be liable for any inaccurate / incomplete information and any reliance you place on the content is strictly at your risk.
Follow us on Social Media by clicking below
Follow @financepost_in