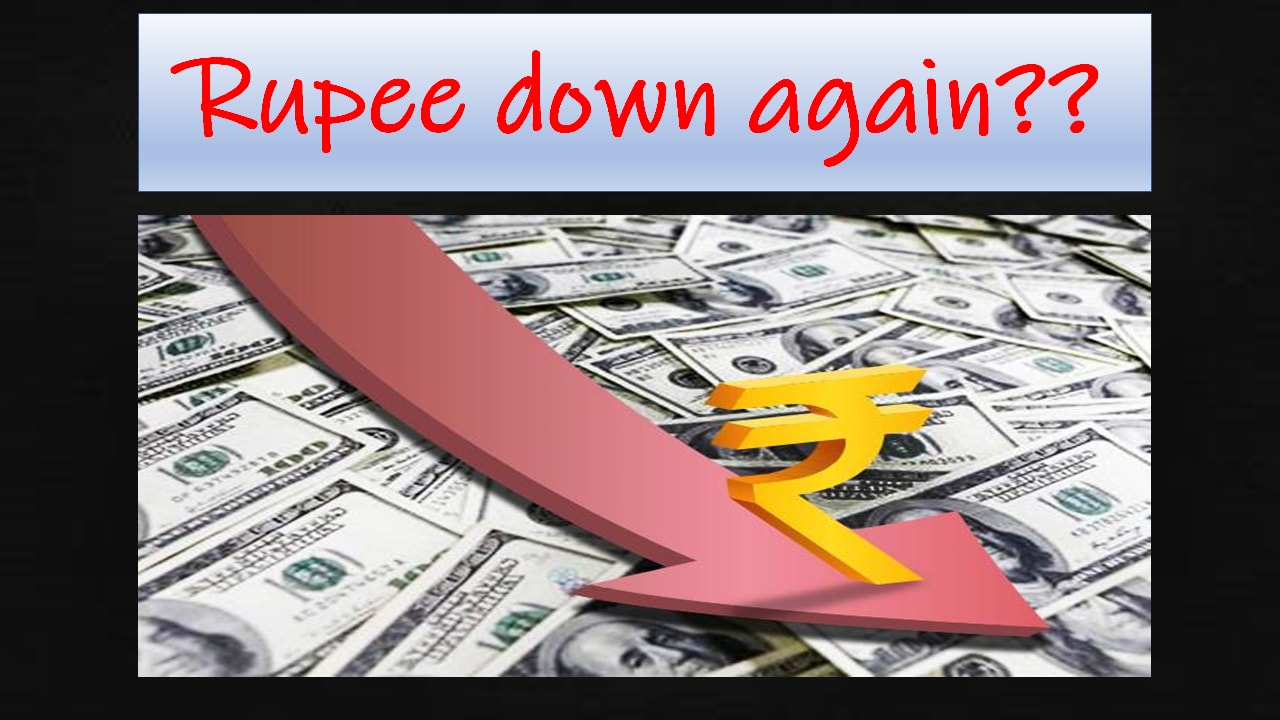 Rupee down again??
Today Rupee opened again at another lifetime low of Rs. 72.89. In last, 1-month rupee broke its support of Rs 70 and is depreciating almost every day. These fluctuations in the currency markets also influence the Stock market, Money Market, and actions of RBI including interest rate decisions.
What is causing this depreciation?
Global Market conditions 
The Rupee depreciation need not necessarily mean that the Indian economy is worsening. Rather, it can be due to some global phenomenon. In the last few months, many global factors are adversely affecting the currency. Trade War between America and China, Sanctions, and the most recent action on Turkey, all have a negative impact on overall Asian currencies.
Strengthening US economy
At the same time, the US economy is strengthening and US Fed is continuously increasing interest rates. As a result, US Dollar is strengthening across all currencies.
FIIs
Rising interest rates in the US and strengthening the US economy, coupled with depreciated Rupee attract FIIs to sell their investments in India and make headwind gains. This further results in the weakening of the currency.
Rising crude oil prices 
Post sanctions on Iran, the crude oil prices are also increasing every day. The crude oil being the major import of India, rising oil prices put pressure on the currency and add to the weakening of the Rupee.
RBI Intervention
In such situations, generally, RBI intervenes to correct the Rupee. After the rupee has come under pressure since the month of May, there has been a drawdown of reserves to support the currency. Widening of the CAD in Q1-FY19 on account of higher trade deficit mainly due to rising crude oil prices have affected the net balance of payments. There has also been a sale of dollars by the RBI. However, the level of reserves at around $ 400 bn as of end-August is slightly low compared to March 18. The rising crude prices put constant pressure on the reserves.
Rupee vis a vis other Asian currencies
During the period from June 2018, the depreciation of Indian Currency is approx. 6%. This is in line with the depreciation registered by other emerging markets like the Chinese Yuan, the Indonesian Rupiah, and the Russian Ruble.
Conclusion
In short, Global factors have played an important role in the current Rupee fall. Hence any further negative development in global markets will continue this depreciation and vice-versa. RBI intervention, lower crude prices or negative US data can have positive impacts on the Rupee.
(References: Bloomberg, CARE)
---
---
You may also like: